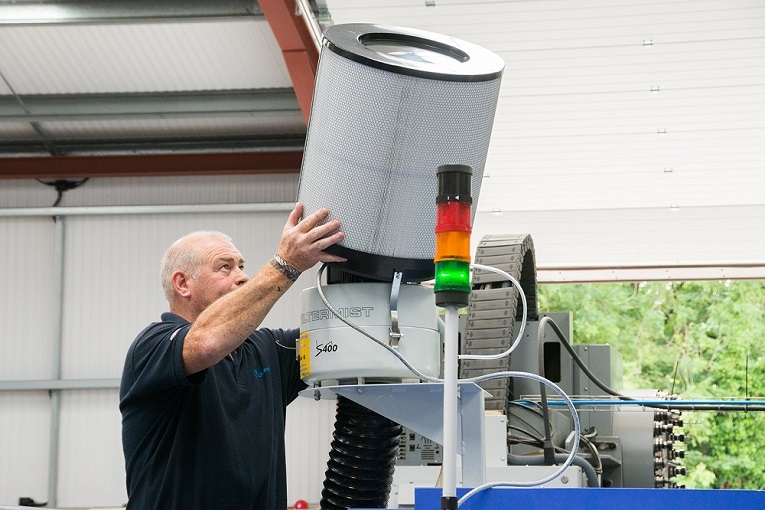 UK-based Filtermist Systems Limited will now include the first service visit with every installed oil mist filter purchased by domestic clients.
This initiative is designed to provide companies working across automotive, aerospace, food & drink and high value manufacturing with peace of mind that their oil mist extraction is performing as intended and ensuring employees are consistently protected from potentially harmful airborne oil mist particles.
Craig Woodward, divisional sales director for Oil Mist and Industrial Vacuums said: "COSHH (Control of Substances Hazardous to Health) regulations require all LEV systems to be tested at least once every 14 months, but that can potentially mean a long time between an issue occurring and it being identified if something happens soon after the LEV test. Booking a service visit between routine LEV tests provides a way for issues to be swiftly identified and resolved, meaning there is less likelihood of the system failing the next thorough examination and test."
Filtermist recommends servicing its oil mist filters every 2000 hours, although this can vary depending on the nature of the application. If the recommended interval is more frequent, this will be noted on the digital service report supplied after each service visit.