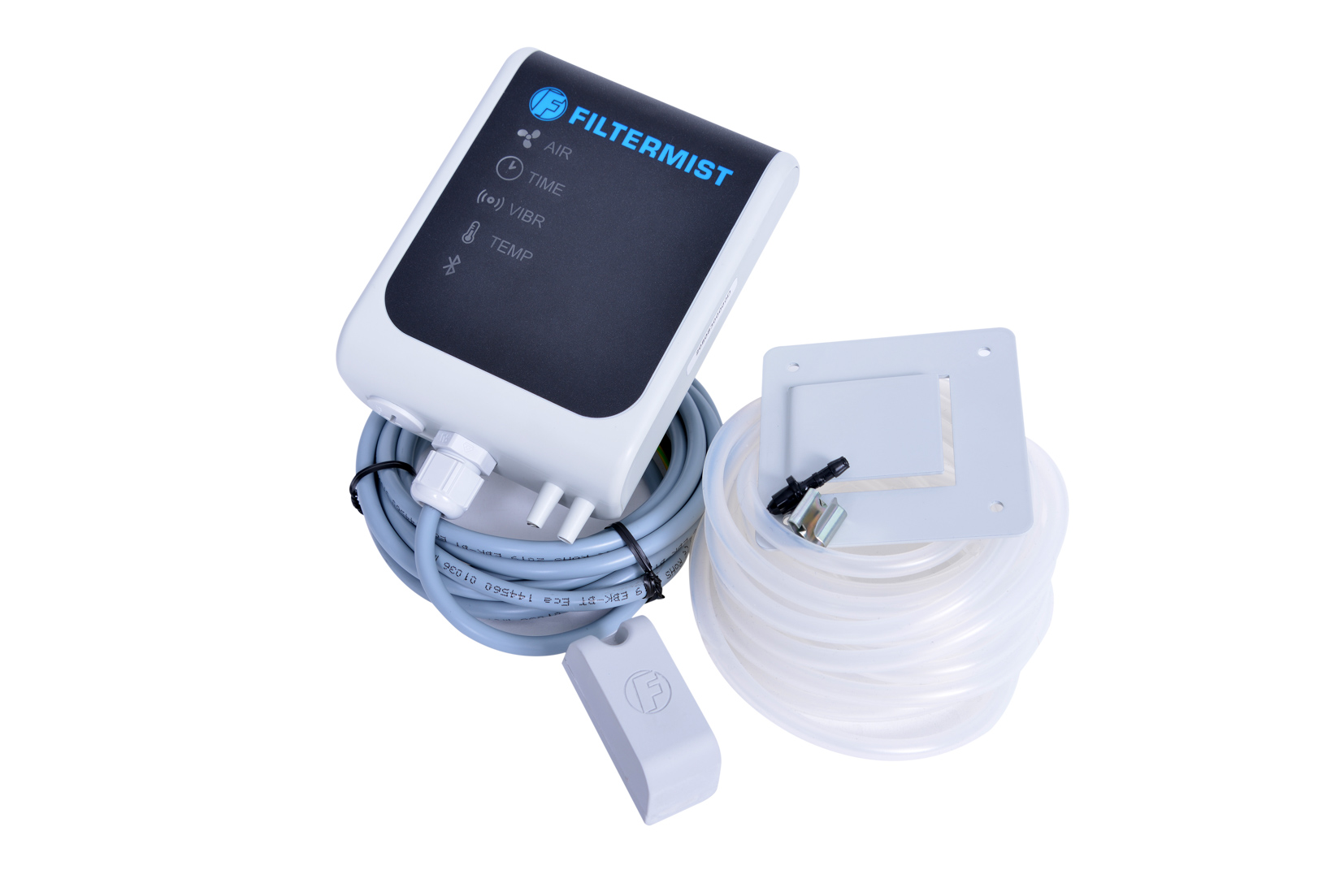 Filtermist International, a manufacturer of oil mist collectors, will be introducing two upgrades, the F Monitor 2/2+ and the FX Fusion at EMO 2019, which takes place in Hannover from 16-21 September.
Filtermist International will be launching an improved version of its F Monitor monitoring system. The F Monitor 2 features Bluetooth connectivity, allowing it to link to a dedicated app on a smart phone or tablet, and the adjustment of time, air flow, temperature and vibration levels. The F Monitor 2+ also measures vibration and motor temperature via a sensor that attaches directly to the Filtermist motor.
The use of high-pressure coolant often with neat oil, can result in a high-density mist containing large volumes of submicron particulate which either blocks or passes through many traditional oil mist filters.
Filtermist will also showcase the new size Fusion filter, which has been designed to fit the company's FX4002 and FX5002 models, creating FX Fusion, intended for the automotive, aerospace, medical and high value engineering industries and their neat oil, high-pressure extraction requirements.  It combines a hi-tech synthetic self-draining media filter with Filtermist's centrifugal technology.
Filtermist International will be on stand A62 in Hall 7 at EMO 2019.