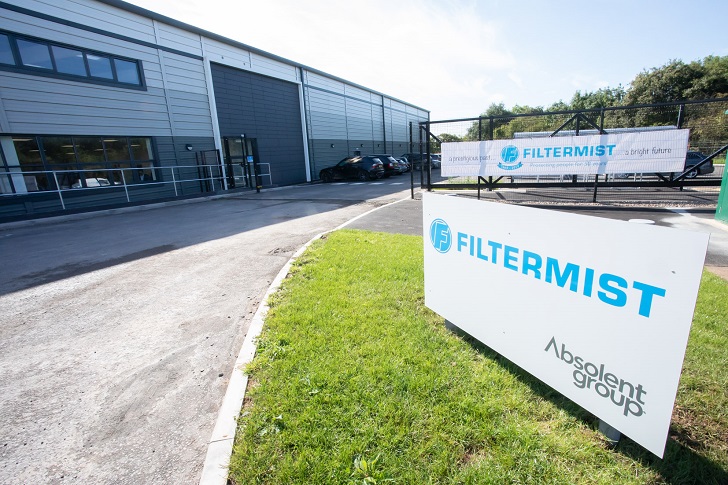 UK industrial air filtration and extraction specialist Filtermist International has opened a new 30 000 sq ft distribution centre close to its purpose-built headquarters in Telford, Shropshire.
Filtermist International, which is part of Sweden's Absolent Group, says that organic sales growth and recent acquisitions, including the DCS Group of Companies and Kerstar Ltd, lie behind the decision to create a central facility that will be responsible for the firm's logistics operation.
The new distribution centre will enhance stock control and delivery lead times, as well as freeing up additional capacity to increase the company's metal fabrication footprint.
"Domestic and export orders have increased dramatically over the past five years, as the global demand to create cleaner, safer and more productive workshops that deliver clean air continues to grow," explained James Stansfield, CEO of Filtermist International. "With volumes increasing and additional capacity required as a result of some of our acquisitions and us inheriting several key UK product brands, we made the decision to increase our footprint. It made perfect sense to do this by consolidating certain manufacturing operations at our current headquarters and centralising assembly and distribution in the new facility next door."
"There has been investment in new equipment and hardware for both Telford sites, including additional welding bays, cranes and a new CNC spinning machine," added James. "Our specialists are also exploring the possibility of integrating additional automation into the production process."