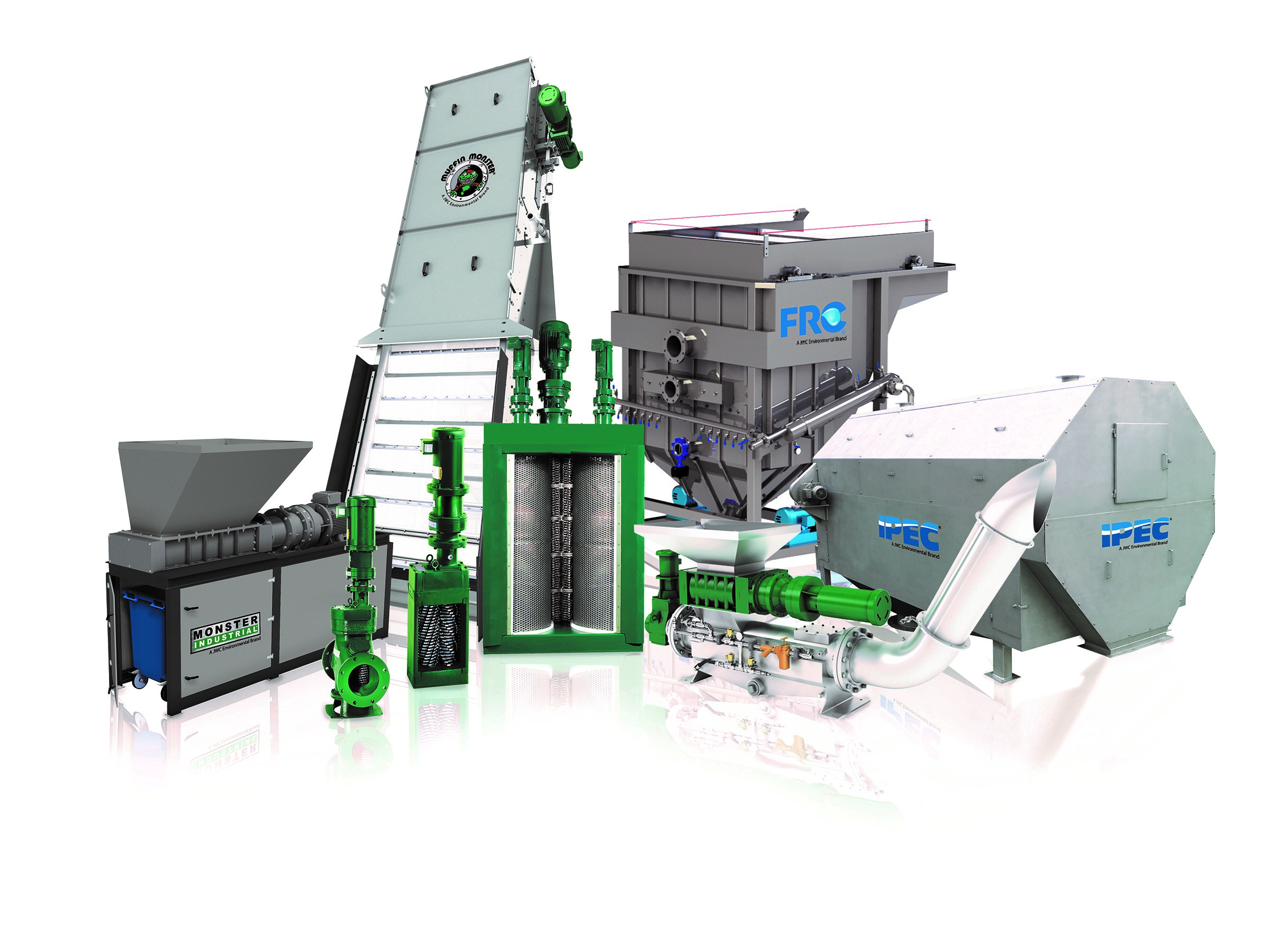 During the first three months of 2018, AAF International, Air Filtration Holdings, Aquaporin, Atlas Copco, Ecolab, Evoqua, FilterEasy, Kuraray, Maag, Microdyn-Nadir, Porvair, Selwood, Sulzer and Xylem all completed filtration-related aquisitions. The deals are listed here, with links to the original stories on www.filtsep.com.
• Sulzer seals JWC Environmental acquisition
Sulzer completed the acquisition of JWC Environmental LLC, the US provider of solids reduction and removal products such as grinders, screens, and dissolved air flotation system for municipal, industrial and commercial wastewater applications. JWC Environmental, which is headquartered in Santa Ana, California and employs around 230 people, will now operate as part of Sulzer's Pumps Equipment division.
• FilterEasy buys CleanerFilters.com
Air filter subscription company FilterEasy acquired CleanerFilters.com, a subsidiary of Renew Co. All CleanerFilters.com customer orders will now be fulfilled and serviced by FilterEasy. This is FilterEasy's third acquisition since the company was launched in 2012.
• Ecolab acquires Cascade Water Services
Ecolab Inc bought Cascade Water Services Inc, a privately held company that provides water treatment programs and services to the US institutional market, mainly in New York and Florida. Cascade Water Services, which had sales of approximately US$35 million in 2017, is now part of Ecolab's Water business.
• Maag acquires Ettlinger Kunststoffmaschinen
Dover Corp's Maag expanded its plastic filtration operations by acquiring German company Ettlinger Kunststoffmaschinen GmbH. Founded in 1983, Ettlinger Kunststoffmaschinen specializes in the development and manufacture of high performance continuous melt filters and injection molding machines. Ettlinger melt filters are used for processing heavily contaminated material streams as well as extrusion applications where pressure stable filtration is desired.
• Microdyn-Nadir to purchase Italy's Oltremare
Mann+Hummel's water treatment business unit Microdyn-Nadir purchased Oltremare, an Italian manufacturer of spiral-wound membrane elements. Based in Fano, Italy, Oltremare produces custom and private-label spiral products and distributes reverse osmosis, ion exchange and other products used for water treatment and purification.
Danish water technology company Aquaporin A/S secured 100% of the share capital of aquaporin protein producer Golgi ApS. Aquaporin protein is the key component of the Aquaporin Inside™ technology. Golgi was established in 2016 with Aquaporin A/S and Danica Pension as anchor investors. The Aquaporin Inside technology replicates nature's way of filtering water by incorporating aquaporin proteins into its membranes. With the acquisition of Golgi, Aquaporin takes full control of its aquaporin supply chain.
• AAF International expands in Germany with acquisition of RIS Facility Management
AAF International affiliate AAF Lufttechnik GmbH acquired RIS Facility Management GmbH, a provider of indoor air quality services in Germany. Headquartered in Eppingen, Germany, RIS provides HVAC inspections, process technology, repairs and maintenance to a range of industries for both supply and exhaust air. The family-owned company has around 100 qualified employees who provide consultancy and service for clean air related process security and value retention of equipment and buildings.
• Selwood Group acquires Siltbuster companies
Workdry International Ltd, the holding company of the UK's Selwood Ltd, bought parts of the water treatment specialist Siltbuster Group. Siltbuster and Siltbuster Process Solutions, which provide solutions for on-site water treatment, wet waste processing and the prevention of waterborne pollution, are now part of the Selwood Group.
• Xylem completes acquisition of Pure Technologies
Xylem Inc closed its acquisition of Pure Technologies, the Canadian smart infrastructure assessment and management company. Pure Technologies' diagnostic and analytics solutions and services address key water and wastewater infrastructure challenges, including non-revenue water and asset management.
• Evoqua expands water service capability in Colorado and New Mexico
Evoqua Water Technologies signed a definitive agreement to acquire Pure Water Solutions, a provider of high-purity water equipment and systems, service deionization and resin regeneration in Colorado and New Mexico. With service operations in suburban Denver, Colorado and Santa Fe, New Mexico, Pure Water Solutions serves the ultrapure pharmaceutical and laboratory, medical, commercial, industrial and agriculture markets throughout both states. Products and solutions include reverse osmosis, deionized water systems, ultrafiltration and portable exchange.
• Air Filtration Holdings acquires RoboVent
Air Filtration Holdings LLC (AFH), in partnership with The Edgewater Funds and Duchossois Capital Management, acquired RoboVent, a US provider of industrial ventilation and filtration solutions. Founded in 1989, RoboVent designs and manufactures air filtration solutions for welding, metal cutting; dust collection and lubricant mist collection; and general ventilation. Headquartered in Sterling Heights, Michigan, RoboVent has sales and service centres throughout North America.
• Porvair acquires Keystone Filter from Ceco Environmental
Porvair Filtration Group purchased the goodwill, business and trading assets of Keystone Filter, a division of Ceco Environmental Corp, in a cash deal. Keystone, which had 2017 revenue of around US$4 million, designs and manufactures filter cartridges and housings for the food and beverage, drinking water, and chemical process markets in the US. As part of the acquisition, Porvair has entered into a transition services agreement with Ceco to transfer the business to its plant in Ashland, Virginia, over the next few months.
• Atlas Copco buys Walker Filtration
Atlas Copco acquired Walker Filtration Ltd, the UK manufacturer of equipment for the treatment of compressed air, gas and vacuum. Family-owned Walker Filtration is headquartered in Washington, near Newcastle, in the northeast of England where it has a 12 000 m² manufacturing plant.
• Acquisition adds ozone disinfection to Evoqua portfolio
Evoqua Water Technologies added privately held Pacific Ozone Technology Inc, a manufacturer of advanced ozone disinfection systems, testing products and support services for a wide range of industrial applications, to its Products segment. 
• Kuraray seals Calgon Carbon acquisition
Kuraray Co Ltd completed its acquisition of Calgon Carbon Corp giving the Japanese company a global presence in activated carbon and filtration media. Calgon Carbon will now operate as a separate subsidiary of Kuraray.