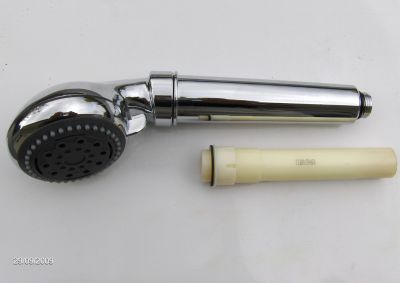 The current market standard for filter replacement is 30 to 60 days.
The study was led by Dr Janet Stout and Dr Radisav Vidic, at the Special Pathogens Laboratory in Pittsburgh, PA and the Department of Civil and Environmental Engineering, University of Pittsburgh. The objective of the study was to evaluate the effectiveness of AquaMedix CleanSpray HandShower filters for the removal of waterborne Legionella bacteria and heterotrophic bacteria. AquaMedix funded this research to confirm the performance of its products prior to market launch.
Legionella is the potentially fatal waterborne bacteriuma found in potable water supplies. The Centers for Disease Control and Prevention (CDC), estimates that Legionnaires' Disease infects 10,000 to 18,000 people annually with a 40% mortality rate when contracted in hospital or health care facilities.