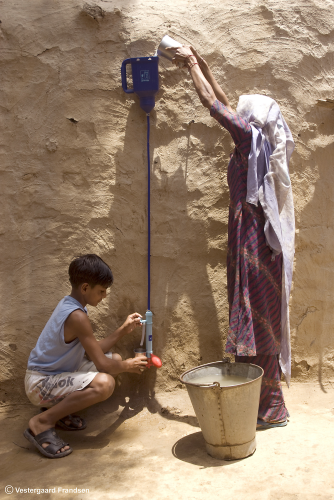 Vestergaard Frandsen manufactures products to protect against illnesses, primarily in developing countries.
Vestergaard Frandsen says that the design of the LifeStraw range simplifies on-site conversion of large quantities of dirty water into potable water in villages and by families. The primary element is an approximately 30 cm long plastic housing that contains filter membranes made from Ultrason E. The elements provide ultrafiltration (UF membranes) and remove viruses as well as bacteria from dirty surface water that may have come from rivers, lakes, rainwater collection barrels or puddles. Vestergaard Frandsen says that the principal benefit of the high performance resin Ultrason E in such filters is that it lends itself extremely well to production of membranes with a precisely controlled pore size, which gives it clearly defined filter characteristics. By using the portable purification station, the risk of contracting gastrointestinal illnesses from dirty water is reduced drastically.
According to Vestergaard Frandsen, the LifeStraw Family system is lightweight and easy-to-use, as well as being inexpensive. It is able to purify at least 18,000 litres of water reliably without the need for batteries, electricity, replacement parts, chemicals or complex technology. Water purified by the unit has been tested by the EPA and declared potable. The products can be quickly and easily distributed during natural disasters.