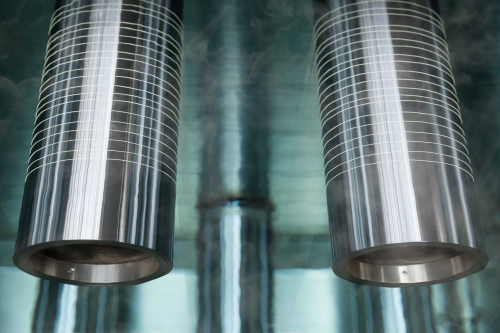 The gas separation modules that Evonik produces in Schörfling are mainly intended for the biogas market and for hydrogen and helium extraction. The new hollow fiber spinning plant will be dedicated to the production of membrane modules for gas separation particularly for nitrogen extraction.
The nearby Lenzing plant manufactures polyimide, a high-performance polymer, which is spun and then further processed in Schörfling. The infrastructure in Lenzing will also be expanded.
Evonik is making a mid double-digit million euro investment in the plant and its infrastructure.
"The investment in Austria creates the basis for the further growth of our membrane business in the very attractive market for efficient gas separation. As a technology leader, we want to benefit in an above-average way from the growth in the global gas separation market with our highly selective and productive membranes," said Dr Ralph Sven Kaufmann, a member of Evonik's executive board and its chief operating officer.
"We aim to expand the biogas membranes business, which has been well-established for five years. At the same time, we see excellent growth opportunities in the market for helium and hydrogen processing as well as for the efficient nitrogen production from air," said Dr Claus Rettig, chairman of the Evonik Resource Efficiency GmbH board of management.
The additional membrane module production capacity is expected to be operational in late 2017.
Evonik's investment will create more than 30 new jobs in Schörfling.