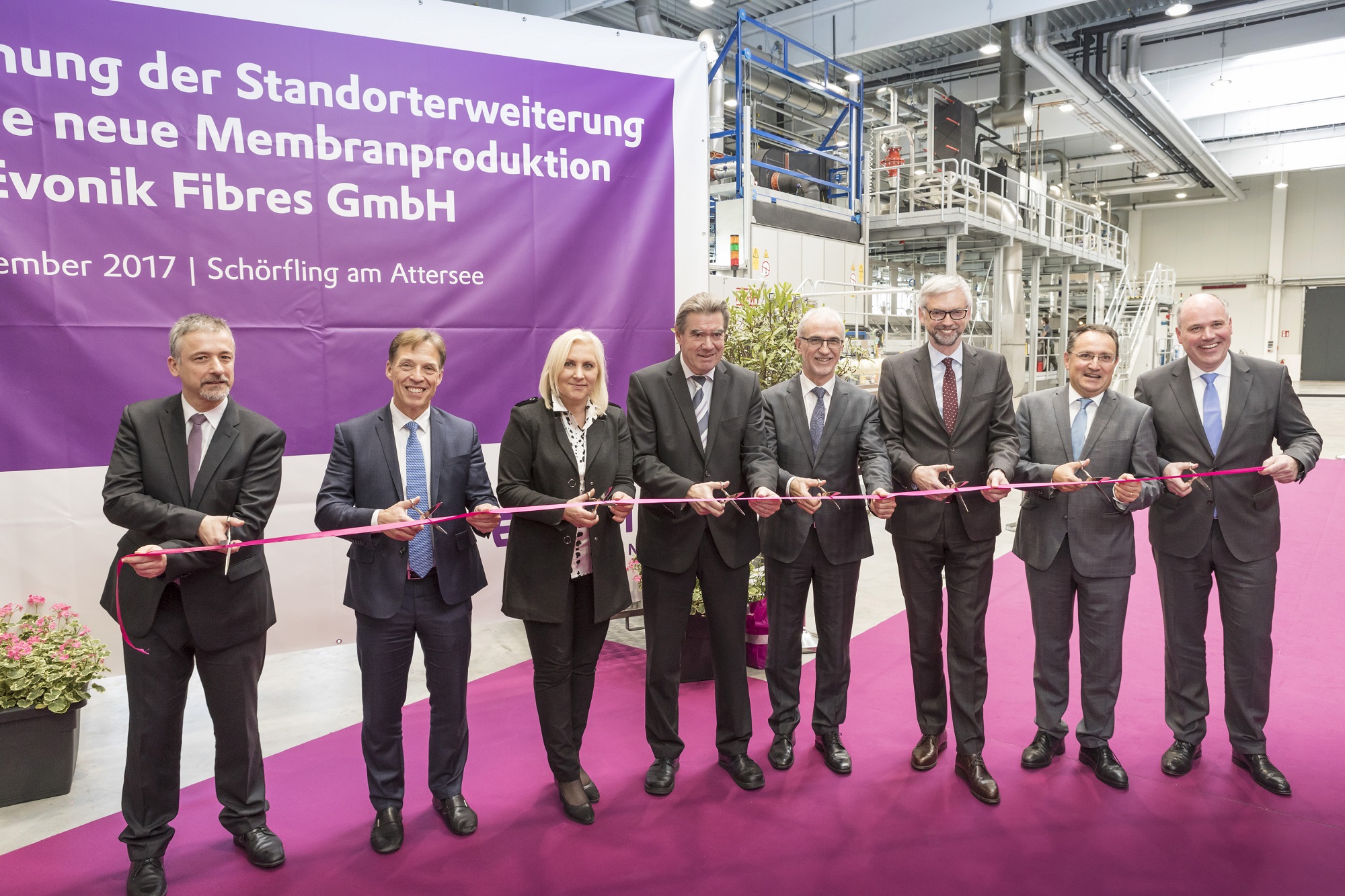 Evonik Industries has opened another membrane production facility at its plant in Schörfling, Austria.
The new hollow fibre spinning plant will mainly produce membrane modules for nitrogen generation and for process gases.
Evonik currently produces gas separation modules in Schörfling largely for the biogas market and for helium recovery. This latest investment doubles the production capacity for Sepuran® membranes.
Along with the new hollow fibre spinning plant, there are now additional facilities for technology development, application technology, membrane testing and quality assurance, with more than 30 new jobs created in production and administration.
The company's plant in Lenzing, near the Schörfling site, manufactures the source material polyimide, which is spun and then further processed in Schörfling. The infrastructure in Lenzing is also being upgraded as part of the Schörfling site expansion.
"The Schörfling investment expands our possibilities for placing the membrane portfolio on an even broader footing. Our aim is to offer our customers and partners custom-tailored membranes in the entire gas separation market," said Dr Claus Rettig, chairman of Evonik Resource Efficiency GmbH's board of management.
Dr Harald Schwager, deputy chairman of Evonik's executive board, said: "The membrane business is an excellent example of how important innovations are for corporate success. Here, we are generating growth for Evonik with new products, and harnessing new markets in close cooperation with our customers."