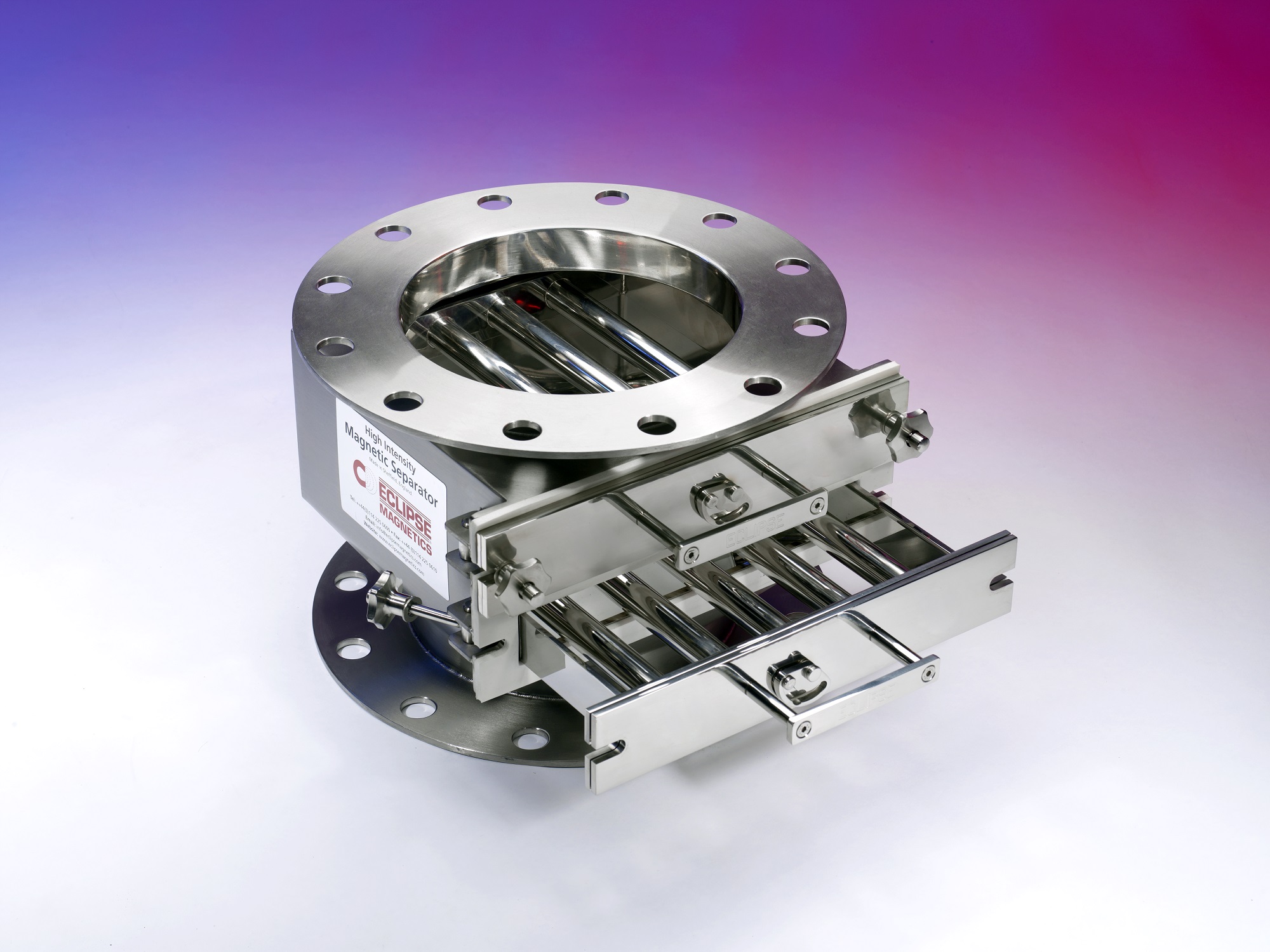 Eclipse Magnetics will showcase products from its magnetic separation and detection systems at the VRAC TECH exhibition which takes place in Mâcon, France from 16 – 18 October.
Products on show will include the Pneumag high intensity magnetic separator, the Easy Clean Housed Grid and the Auto-shuttle magnetic separator.
Magnetic separation systems are used in almost every processing industry to remove ferrous and para-magnetic contamination from process lines, preventing product contamination and damage to machinery. Eclipse produces high-power magnetic separators for most applications, including bulk, grain, dry powders, damp powders, liquids and syrups and a comprehensive range of metal detectors and vibratory sieves.
Laurent Pirez, European sales manager for separation and filtration at Eclipse Magnetics said, "We are delighted to be exhibiting our foreign body removal systems at VRAC TECH Exhibition this year. Magnetic separation and detection systems are key to eliminating the risk of contamination during production."
The team from Eclipse Magnetics will be in Le Spot, Booth B11/C10