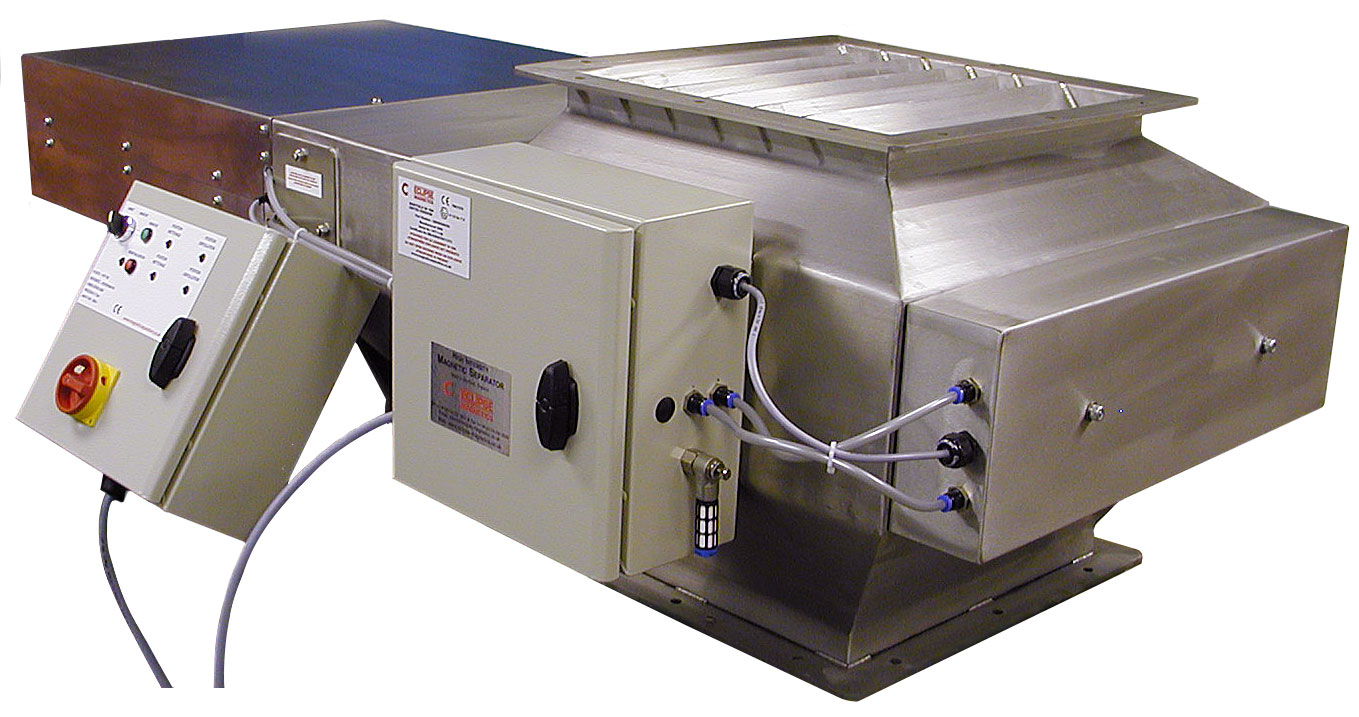 Eclipse Magnetics will be displaying its range of magnetic separation systems at the POWTECH Exhibition, which takes place from 9-11 April in Nuremberg, Germany.
POWTECH is a trade fair for processing, analysis, and handling of powder and bulk solids and Eclipse Magnetics will be exhibiting its Auto-Shuttle magnetic separator for high volume applications and its housed grid magnet for dry free flowing products.
The Auto-Shuttle magnetic separator enables screening of processed products 24hrs a day, seven days a week, without the need for manual intervention. The company says that, depending on product density, the Auto-Shuttle can provide high performance separation for processes with flow rates up to and above 200 m3/hour. It also contains an ultra-high intensity Rare Earth magnet which enables it to remove the finest magnetic and para-magnetic particles from food, pharmaceutical or chemical processing lines.
Eclipse Magnetics' housed grid magnet will also be on show. This is designed for removing fine iron and para-magnetic contamination from a range of dry free flowing products such as sugar, grain, flour, granulates and powders.
The Eclipse Magnetics team will be in Hall 3, at Stand 3-441 during POWTECH.