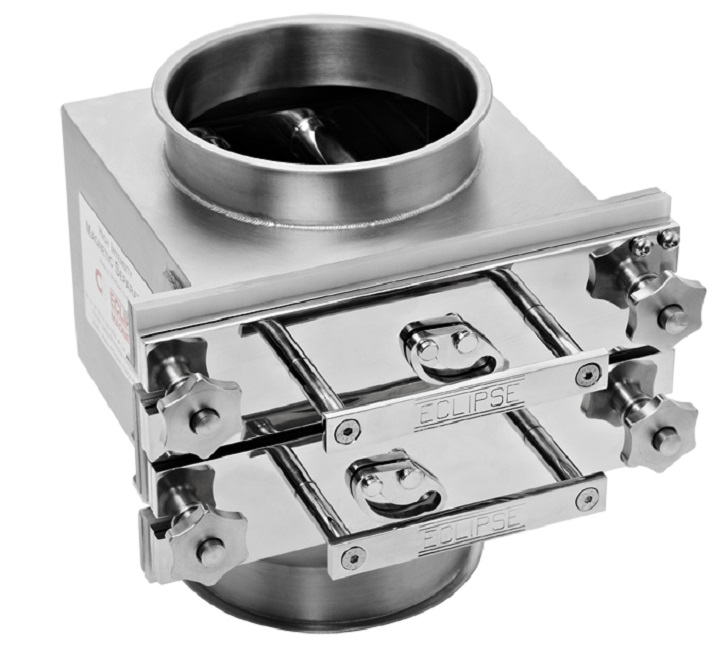 Eclipse Magnetics is exhibiting products from its range of high performance magnetic separation and metal detection systems at CFIA Rennes foof processimg exhibition on 13-15 March.
Eclipse separation systems satisfy the high performance, manufacture and surface finish standards demanded by the food industry. The company also has ATEX type approval and says it regularly supplies full certified ATEX compliant separators direct from its factory, significantly cutting costs and shortening turnaround.
Magnetic separation systems are used in almost every processing industry to remove ferrous and para-magnetic contamination from process lines, preventing product contamination and damage to machinery. Eclipse produces high-power magnetic separators for most applications, including bulk, grain, dry powders, damp powders, liquids and syrups and a range of metal detectors and vibratory sieves. Manual clean or fully automated systems for 24/7 operations can also be provided.
"As experts in magnetic technology, Eclipse Magnetics knows that one of the greatest challenges to processing industries is ensuring the maximum integrity of the finished product," says Laurent Pirez, Technical Sales Manager (France) at Eclipse Magnetics. "Contamination risks exist at most stages of production and we offer high performance, high quality solutions for each stage; from incoming ingredients to out-going finished product."