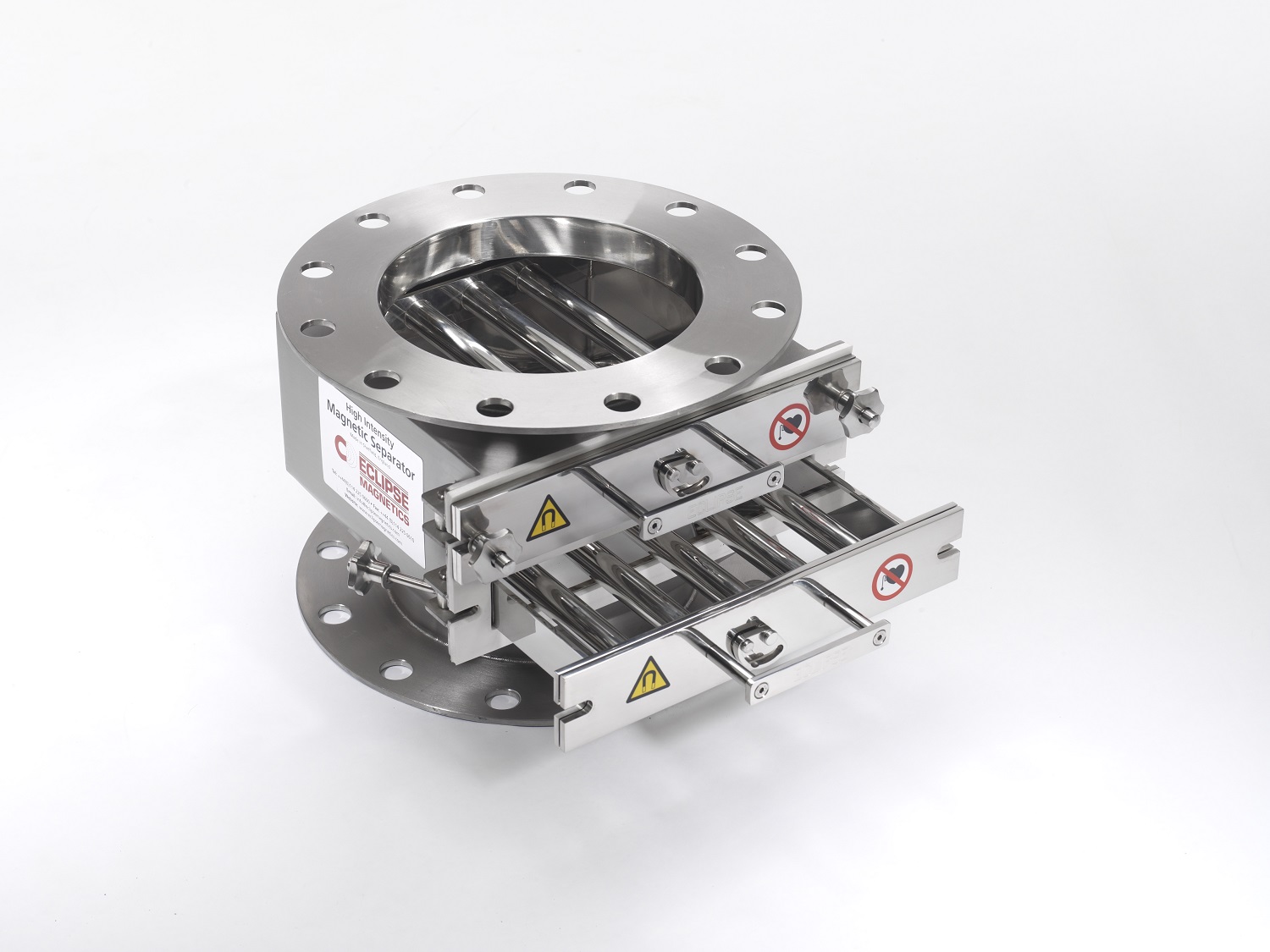 Eclipse Magnetics will be displaying a selection of products from its range of high- performance magnetic separation and detection systems at the Processing and Packaging Machinery Association (PPMA) show from 1-3 October.
The show takes place at the NEC in Birmingham and Eclipse Magnetics will present its high-power magnetic separators for applications such as bulk, grain, dry powders, damp powders, liquids and syrups, as well as a range of metal detectors and vibratory sieves.
The company says its magnetic separation systems are used in almost every processing industry to remove ferrous and para-magnetic contamination from process lines to prevent product contamination and damage to machinery.
Martyn Cotterill, general sales manager for Foreign Body Removal at Eclipse Magnetics said that contamination risks exist at most stages of production so robust HACCP systems and high- performance foreign body removal equipment are vital to prevent this.
As the official Partner for Sesotec products in the UK, Eclipse Magnetics will also be featuring Sesotec's range of metal detection systems, X-ray detection systems, and magnet systems at stand E62 at the PPMA show.