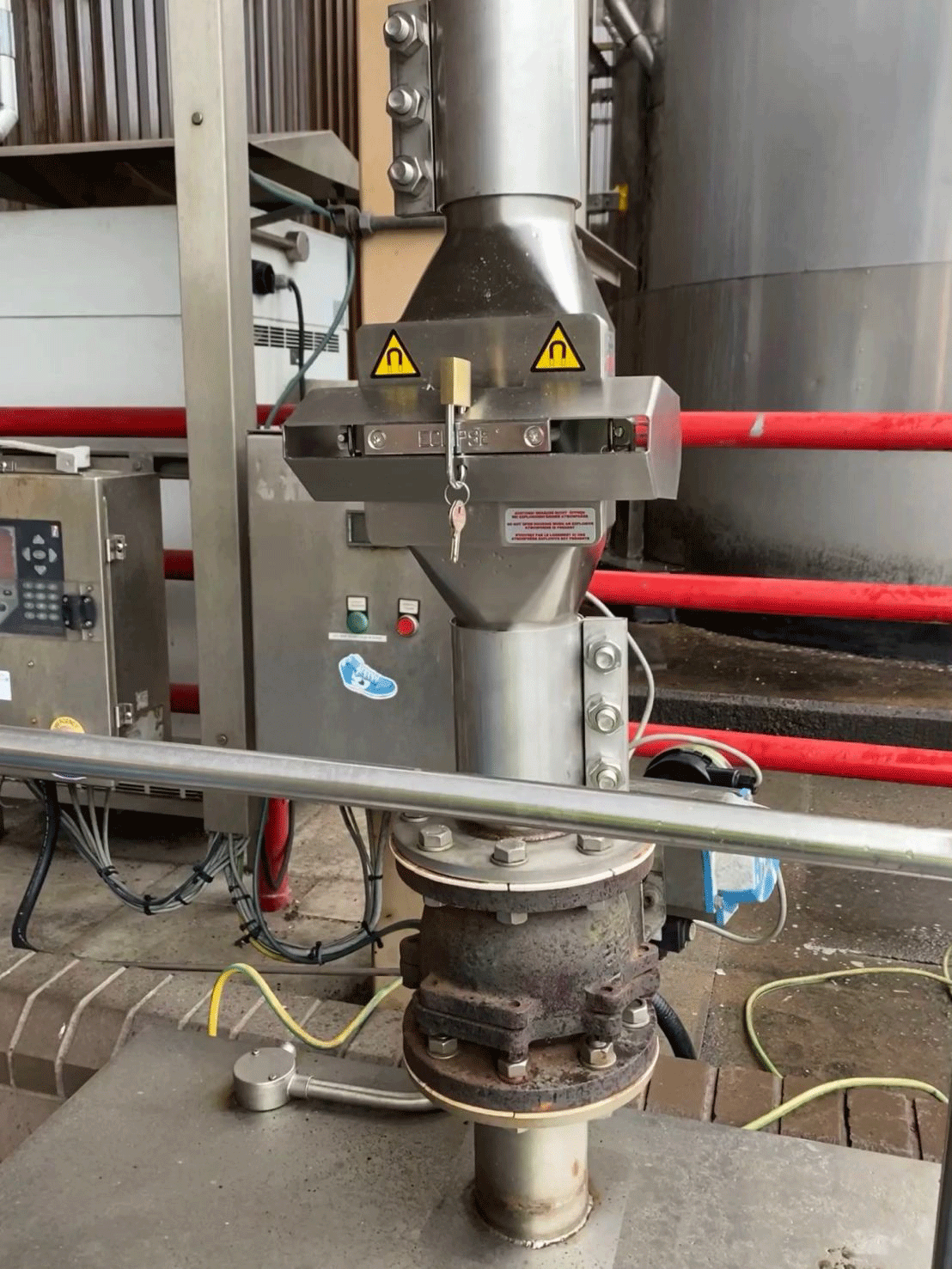 Steve Musk Engineering, a provider of process systems to the confectionery industry, has installed Eclipse Magnetics' Pneumag separator technology into the systems of one of the UK's leading confectionery companies to bolster its safety processes and enhance foreign body removal.
Foreign body prevention and detection is an important element of food safety and compliance. As with most bulk powders and grains, metal contamination is a common finding within sugar and poses one of the most problematic factors in food manufacturing.
Eclipse Magnetics' Pneumag technology was installed into the 30-tonne bulk sugar silo in-take and line side, and a 4-in Pneumag was placed to the bulk tank intake and two further 3-in Pneumags on the silo-to-line production twin-stream system.
The Pneumag unit removes ferrous and paramagnetic contamination effectively from pneumatic process lines and contains a double-row, high-intensity magnetic cartridge, secured into its housing by quick-release toggle clamps to make sure even pressure is generated around the silicon-based metal-detectable seal. Gravity fed, the sugar flows over the Rare Earth Neodymium Iron Boron (NdFeb) bars, removing fine-particle contamination just microns in size.