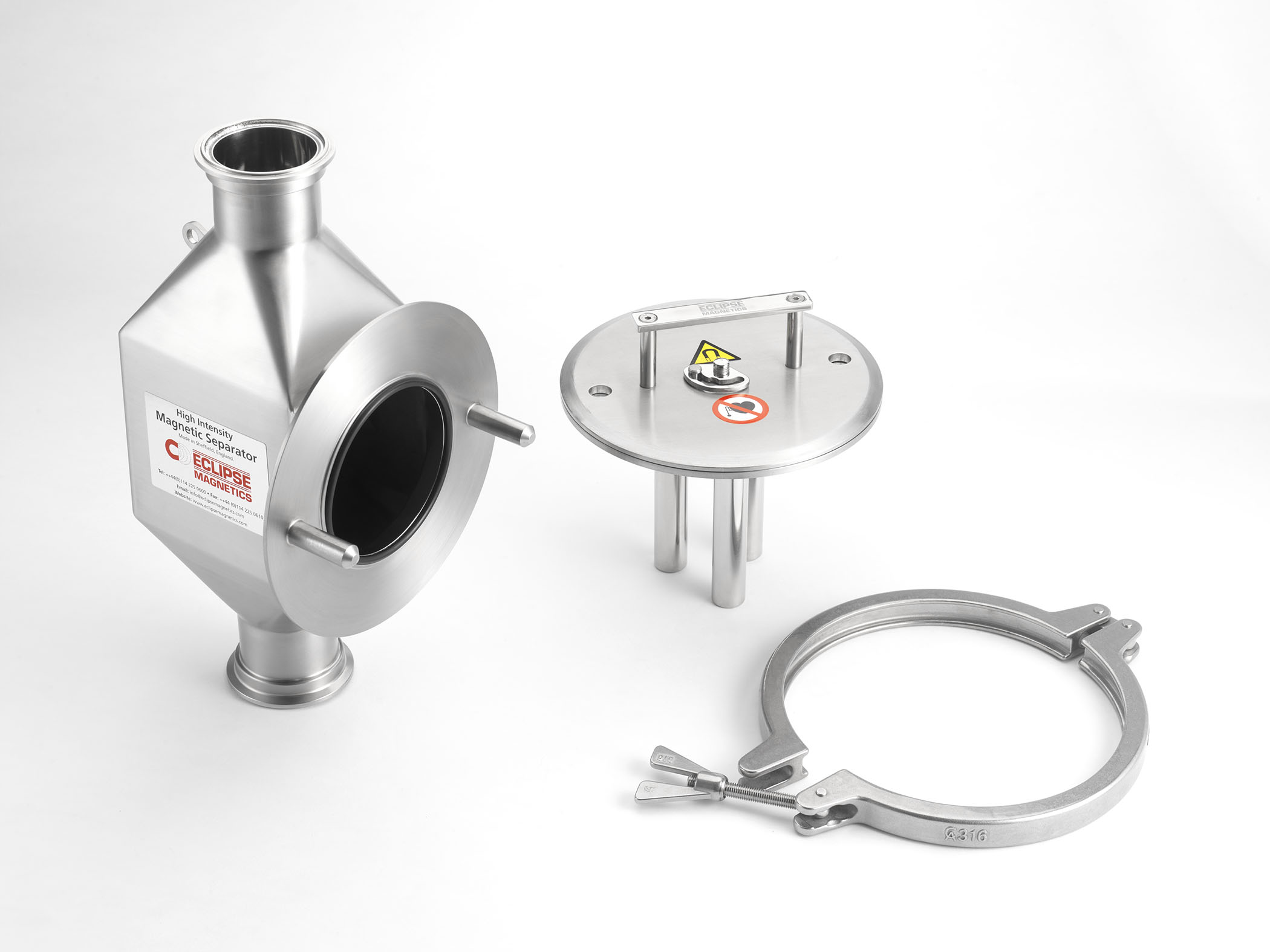 Eclipse Magnetics is now able to offer an EHEDG magnetic separator for use in pneumatic conveying lines, lean/dilute phase and gravity pipes, with EHEDG Type EL Class II certification.
After careful evaluation by the European Hygienic Engineering & Design Group (EHEDG), the unit has successfully met the current criteria and its essential hygienic design guidelines.
Eclipse Magnetics' EHEDG magnetic separator is a high intensity magnetic separator designed to operate in pneumatic conveying lines and gravity pipes, providing protection against ferrous and paramagnetic contamination. Suitable for dry powders and granulates, the EHEDG magnetic separator removes any ferrous contamination, including the smallest particles.
The principal goal of EHEDG is the promotion of food safety through the improvement of hygienic engineering and design in all aspects of food and pharmaceutical manufacturing. Magnetic separators play a vital role in guaranteeing finished product purity and quality in pneumatic conveying lines and gravity pipes.
Alison Naismith, lead engineer on the project, said: "The approval process requires multiple assessors to agree the designs conform to stringent EHEDG guidelines, so we're delighted to have achieved this certification."