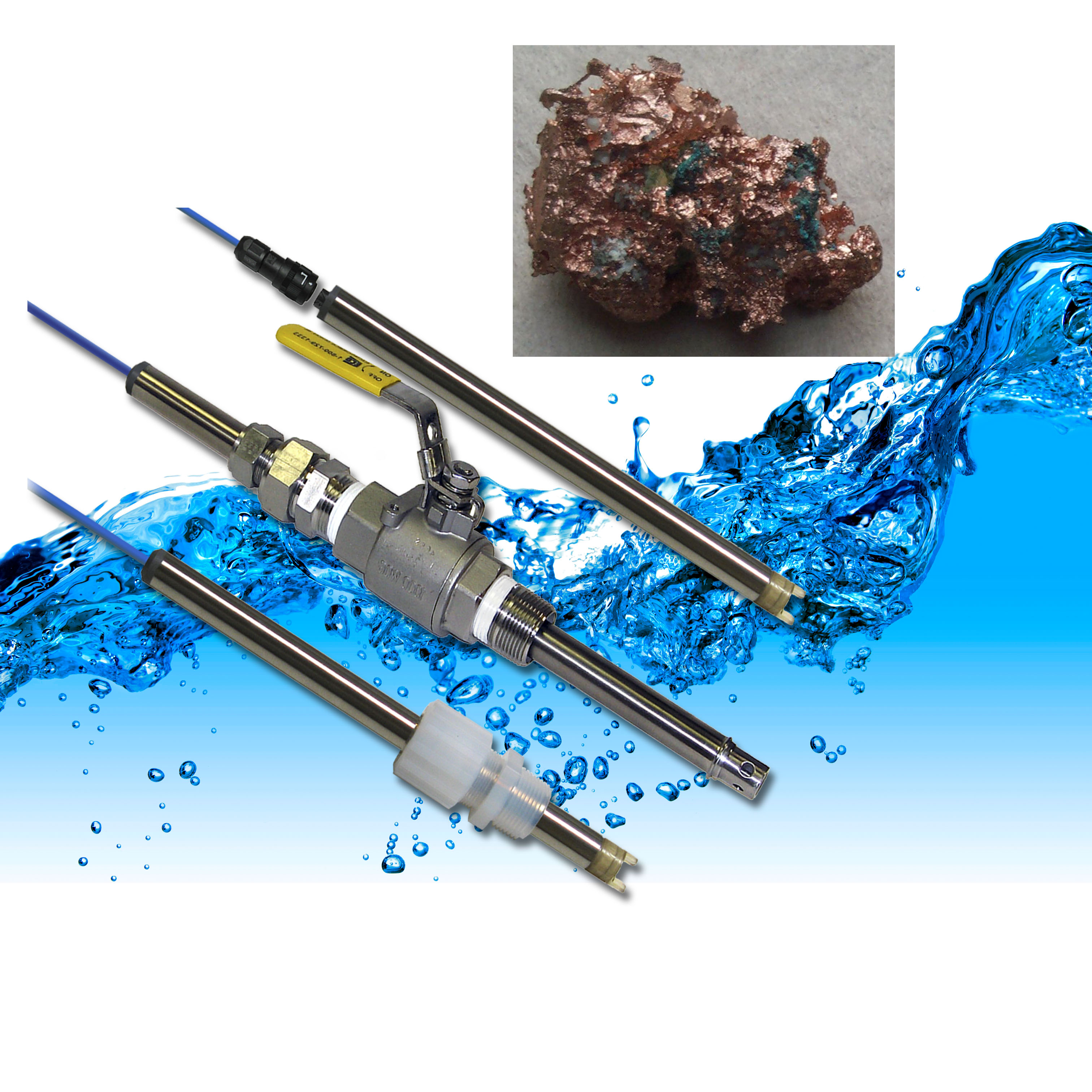 US manufacturer of liquid analytical process instrumentation, Electro-Chemical Devices (ECD), is now offering its S80-T80 Copper Analyzer for measuring copper levels in wastewater treatment systems.
Copper is used in industrial processes and in the manufacture of products such as electrical wiring, electronic components and devices. There are several processes available to remove heavy metals such as copper from wastewater and they all require accurate measurement of copper before effluent discharge into the water system.
ECD's S80-T80 Copper Analyzer relies on its highly accurate S80 Cupric ion electrode sensor, which is a combination electrode with a copper sulfide (CuS) solid-state pressed crystal sensing element and a double junction reference electrode housed in a Radel body.  The universal S80 Cupric sensor connects with ECD's T80 Transmitter, which features dual channel mix and match capabilities for the measurement of multiple parameters, including copper and pH levels.
The S80-T80 Copper Analyzer measures copper ions from 1.0 ppb to 6,300 ppm, auto-ranging its graphical display between the ppb, ppm and ppt scales. The sampling response T90 time is 10 seconds.  The analyzer operates over a wide temperature range from 0 to 80°C, at pressures ranging from 0 to 50 psig (0 to 3.5 barg).