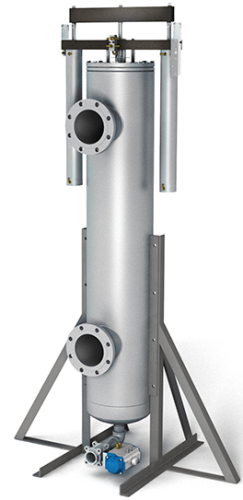 The DCF-3000 filter is reported to offer superior filtering performance, which reduces product loss and provides a more thorough contaminant purge in a highly concentrated waste stream. It also eliminates or minimises the need for disposable filter bags and cartridges, which reduces operator handling, inventory costs and landfill waste.
The filter can handle a wide range of filtration needs, including demanding applications that filter thick liquids such as paper coatings, ethanol, machining coolants, detergents, petroleum-based greases, adhesives, hot fry oils, ink and chocolate.
"Without a specialised system, companies running applications that require filtration of highly-viscous liquids like detergents, ink and oil encounter unique challenges," explains Mary Jo Surges, vice president and general manager of the Eaton Filtration business.
"Our DCF-3000 filter solution increases productivity, reduces product loss and operates in a variety of harsh environments."
The dual cleaning disc and twin actuator design of the DCF-3000 mechanically cleaned filter can be fabricated in a variety of materials and options with temperatures up to 400°F. It is suitable for highly viscous, abrasive or sticky liquids with flow rates of up to 500 GPM. For water-like liquids, it can handle flow rates up to 1500 GPM.
Further benefits are claimed to include:
improves safety by reducing or eliminating operator intervention;
maximises uptime by limiting the need for maintenance; and
fits most installations, which lowers capital costs.