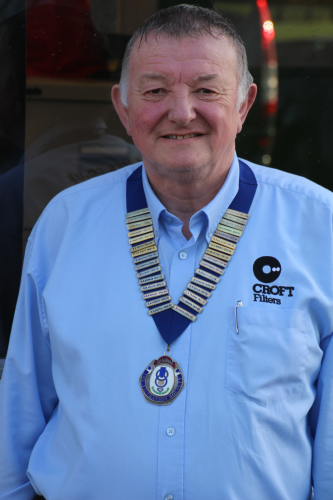 "It is a great honour to be elected to the position as chair of the Filtration Society at such an exciting time for UK manufacturing. As we enter the so called 'fourth industrial revolution,' there has never been a more exciting time to be involved in the sector," said Burns.
"I look forward to working with fellow members and the industry as a whole to showcase our efforts on a global stage. The Filtration Society has played an extremely important role bridging the gap between academia, research and wider industry. It has ensured the continued advancement of filtration technology and has a proud tradition of celebrating fantastic work across the sector."
Burns has been involved in the society for many years, and has previously held the position of vice-chairman. He takes over as chairman from Mark Crooks of Lucideon, who held the position for two years and who will continue as a trustee of the Filtration Society.
Founded in London, UK in 1964, the Filtration Society is an industry association for companies and professionals involved in the filtration and separation markets. It focuses on sharing knowledge on existing filtration and separation technologies, while promoting research and development into new areas.
Warrington-based Croft Filters manufactures bespoke filters. The company was set up by brothers Mark and Neil Burns in 1986.