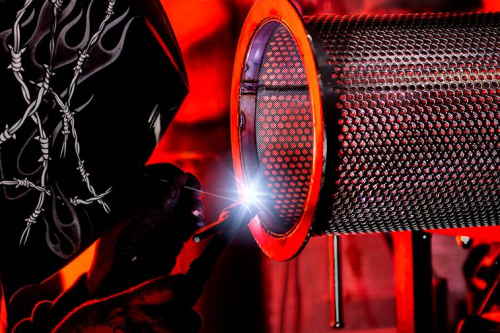 The contest aims to raise the profile of modern UK manufacturing by highlighting the industry's creativity, diversity and heritage through inspiring photography.
This is the fourth consecutive year that Warrington-based Waktkins has been shortlisted in the awards, having triumphed as the Best Photography by an Amateur Photographer in 2014 and 2012, and in the Amateur Mobile category in 2013.
Watkins' two shortlisted images, which were taken at Croft's factory in Warrington, showcase one of its bespoke filters during the manufacturing process.
Watkins' photographs, along with all other shortlisted entries, will be on display at the awards ceremony in the House of Commons on 10 December.