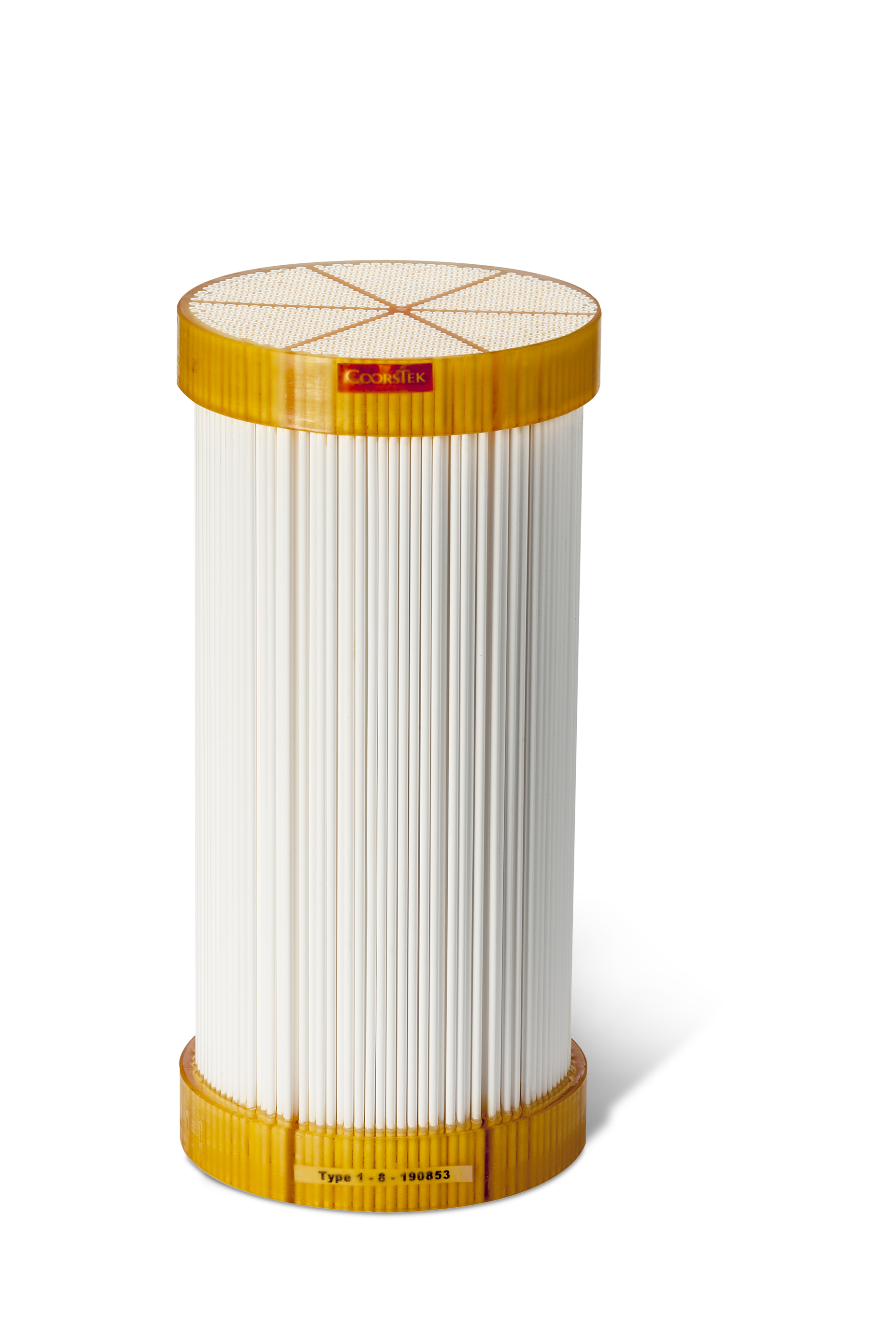 US technical ceramics manufacturer, CoorsTek, will present two new industrial ceramics membrane filter technologies at ACHEMA 2018, which are designed specifically for the micro and ultrafiltration of molecules and particles from aqueous solutions.
The new membrane filter developments are designed to filter fluids or gases with in a more sustainable and efficient way, according to Andreas Schneider, executive vice president and managing director, Europe. He said that ceramic membranes are increasingly used to improve filtration performance in industries such as biotechnology and pharmaceutical, automotive, chemical, and petrochemical.
At ACHEMA, CoorsTek will highlight two new ceramic membrane filter technologies; its multi-tube system and the hollow fiber system.  The multi-tube system technology is designed for high quality filtering in specific applications such as pharmaceutical products. It consists of four single ceramic tubes connected into a single ceramic part. Every tube ensures more efficient filtering of liquids and easier filter cleaning and quality control of the tubes.
The hollow fiber system consists of ceramic tubes assembled into a high-density compact module, to reduce the footprint of the filtering unit. Ceramic tubes offer better resistance to high temperatures and chemicals than polymer tubes so offer longer service in harsh production or cleaning conditions.
The Coorstek team will be at ACHEMA from 11 – 15 June in Hall 6, Booth D12.