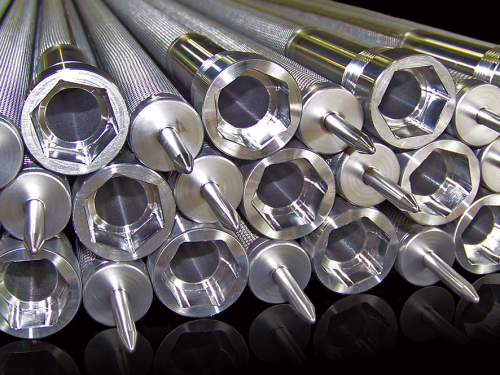 Porvair Filtration Group has introduced four and five layer composite mesh filters, produced at its US facility in Ashland, Virginia, that provide extremely high efficiency filtration in both gas and liquid applications.
The new four and five layer composite meshes are produced as self-supporting cylinders that, when incorporated into dedicated filtration systems, enable routine filtration down to sub-micron levels.
Suitable for use in a wide range of applications such as critical chemical filtration duties and for high challenge backwash refinery slurry oil filters, the multi-layer composite mesh filters are designed to be cleaned in situ.
These new products offer the highest cleaning efficacy of any conventional metallic filter combined with good permeability to maintain good throughput of filtered media.
Porvair Filtration Group is an international business in the development and supply of materials and products for applications in filtration and separation.