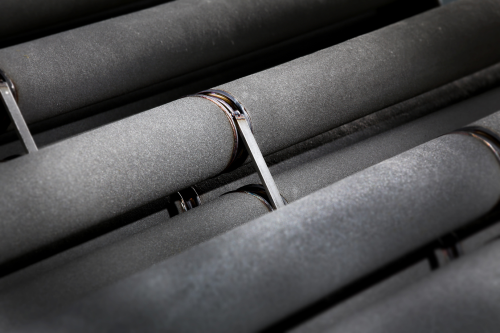 Porvair Filtration Group has supplied sintered metal powder Triple Element Filters (TEFs) to PetroSA through its Johannesburg-based agents Sagisa Process Engineering (Pty) Ltd.
Porvair's scope of supply included 2.4 metre-long TEF assemblies, manufactured in the UK as well as sintered metal mesh fuse assemblies manufactured in tandem at the filtration specialist's US factory in Ashland, Virginia.
The TEFs and mesh fuses were fitted into tubesheets and installed into five vessels, manufactured and supplied locally by Sagisa.
The complete vessels were then shipped to the PetroSA refinery and are now helping to clean up catalyst fines - very small particles used in the Fluid Catalytic Cracking process (FCC) of most large, modern oil refineries and in the hydrogen process stream at Mossel Bay.
PetroSA selected the assemblies for their ability to operate reliably at temperatures in excess of 400°C and at a pressure of around 25bar.
The vessels are located above the Catalyst Reduction Reactor (CRR), enabling the TEF assemblies to be cleanable in situ; therefore operating in a cyclic back flush operation to remove the catalyst cake from the filter surface of the TEFs. The disengaged catalyst then falls into the CRR.