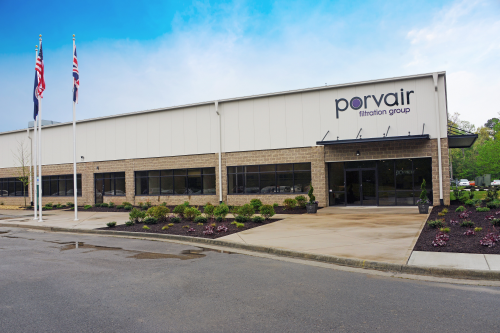 The new facility doubles the size of the manufacturing floor and provides larger office and meeting space for growth in R&D, engineering, sales and marketing, and finance.
The expansion will help Porvair to develop its product line, and comes nearly three years after the company acquired Chand Eisenmann Metallurgical (CEM), and just months after the acquisition of TEM Filter Co, now Porvair's Boise Division.
Both acquisitions have now been merged with Porvair's Ashland operations, and are integrated with the group's strategy to grow its US division into a major filtration organisation.
At Ashland, Porvair manufactures sintered filter elements and mesh materials including precision Sinterflo MC filter plates, as well as fluidizing media. It also now manufactures Last Chance Filters for the aerospace and defence industries.
Kevin Nelson, president of Porvair Inc, said that successful delivery of the relocation and expansion reaffirmed the company's commitment to investing in its operations.
"We are certain that this key investment in our Ashland HQ will ensure that Porvair remains at the forefront of industry demand, while forging new avenues of growth," said Nelson.
"It is hugely important to Porvair that we remain dedicated to investment in ground-breaking technology and exemplary customer service. There is no doubt that 301 Business Lane will be a facility that Porvair employees in the US and UK will be very proud of."