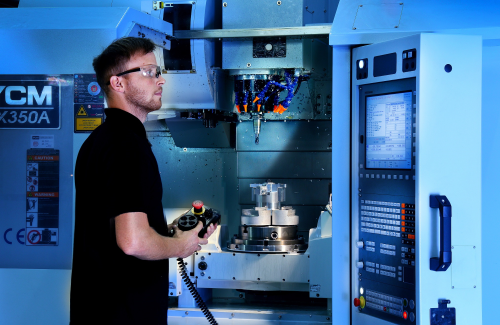 The Caribou site now includes a modern, two-storey building which is integrated with the existing structure through a connector building. The new building contains manufacturing space – used for assembly, passivation, cleaning, packaging, final inspection, storage, and shipping – as well as offices, meeting and conference rooms and reception.
The expansion comes nearly two years after Porvair acquired the Caribou site and business of Chand Eisenmann Metallurgical (CEM).
CEM has been merged with Porvair's operations in Ashland, Virginia, and is integrated with the group's strategy to grow its US division into a major filtration organisation.
Administration, customer service, and sales for the two companies are now integrated at Porvair's headquarters in Virginia, and Caribou remains a dedicated manufacturing site.
Kevin Nelson, president of Porvair in the USA, said that successful delivery of the expansion reaffirmed the company's commitment to investing in its operations.
"We are certain that this key investment in our infrastructure will ensure that Porvair remains at the forefront of the industry, while forging exceptional new avenues of growth. It is a showcase facility that will enhance the design and manufacture of our products, demonstrating to customers our commitment to driving further innovations in technology and capabilities that offer leading, cost-effective design solutions," said Nelson.