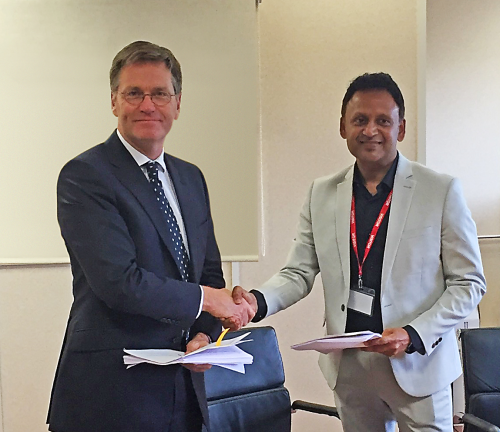 The new joint venture business will support Porvair's ongoing activities at Reliance Industries' Jamnagar refinery and expand the UK company's wider interests in India.
The joint venture is already contracted to provide filter cleaning equipment and services for Reliance after Porvair developed an automated machine that applies a number of dedicated cleaning stages to char filter assemblies at the refinery.
The two companies will work closely together to develop new filtration business opportunities in India, based on Porvair's range of products manufactured in the UK and USA.
Porvair began working with Reliance Industries in 2013, providing advanced char filtration systems.
Porvair managing director Tom Liddell said: "We are confident that our joint venture agreement with Mascot Dynamics will help to anchor our existing relationship with Reliance Industries, while securing significant new business in India. It reinforces and extends our commitment to delivering industry-leading gasification solutions in Asia, allowing us to embark on a more ambitious growth strategy as we look to expand into multiple regions."
Porvair Filtration Group manufactures in both the UK and USA and has a network of sales offices and distribution channels throughout the world.