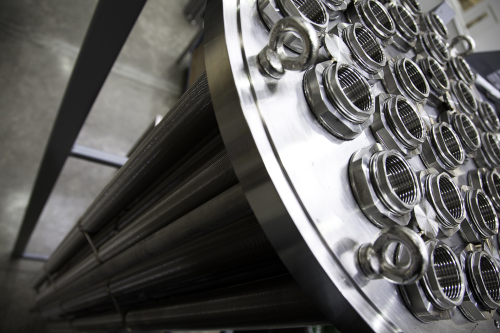 The Xiaogan facility, which has significant capacity for future expansion, will allow Porvair to directly service local needs in the region. The company says that it will introduce capabilities in response to market demand as its Asian presence grows, initially manufacturing filters for coal gasification.
This is a significant international step for Porvair which has previously had operational bases only in the US, UK and Benelux region.
Porvair has been growing its business in Asia for many years and has built up a network of sales channels for industries such as water treatment, medical devices, chemical processing and energy. The company has worked on some of Asia's largest gasification projects, providing advanced char filtration systems to customers such as Posco in South Korea and Reliance Industries Ltd in India.
Porvair expects to expand its interests long-term in water treatment, printing, polymer, and industrial processes.
"This new facility will act as a focal point for all our interests in Asia and a platform for future growth of this important geographic segment," said Porvair managing director Tom Liddell. "It will mean that our divisions based in the UK and US have direct sales channels and dedicated local support. This improved customer service will help convert new business and lead to sustainable growth of existing Asian accounts."