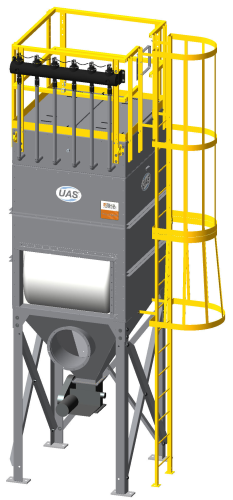 The MIB series expands the company's UAS dust collection and UAS SMOG-HOG® mist collection industrial filtration products.
Unlike traditional baghouses, the UAS MIB series was engineered as a modular filtration system enabling customization where necessary to address specific needs. This includes specialized hopper configurations, dirty air inlets, industrial blowers, system controls, emissions monitoring and safety devices.
The UAS MIB can be expanded in three dimensions to allow for increasing filtration needs.
The UAS MIB also features well proven proprietary filter technologies such as BHA PulsePleat® pleated filter elements and BHA Preveil® ePTFE membrane technology to optimize performance, filtration efficiency and minimize operational costs through longer filter life and straightforward service and maintenance.