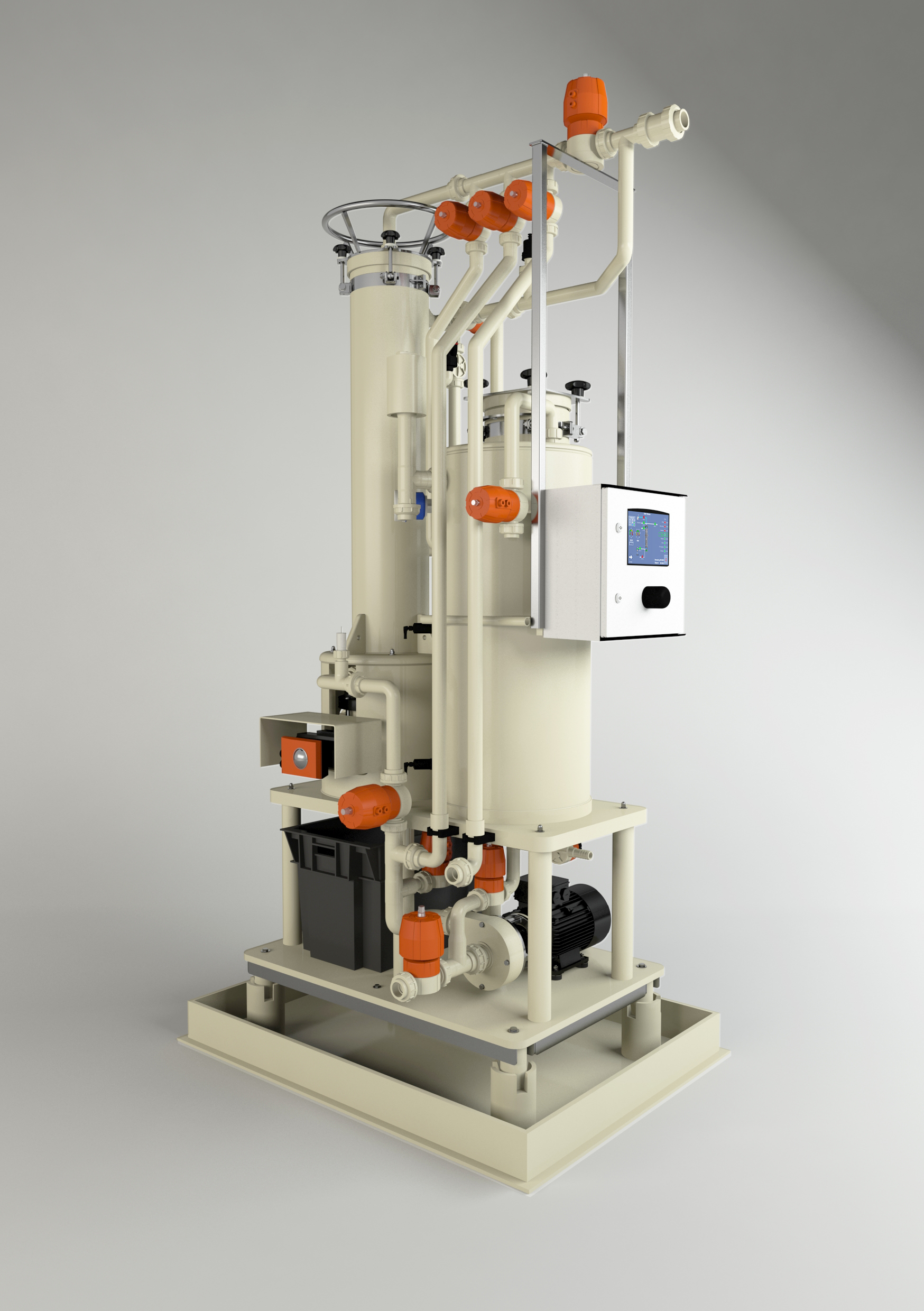 Ceco Environmental's Mefiag Filtration brand has released a new self-cleaning filtration system which significantly reduces the number of filter changes and is designed for plating applications used in lighting and plumbing fixtures, appliances, automotive and aerospace.
Chris Tsourides, president of Ceco's Industrial Air and Fluid Solutions segment, said: "The self-cleaning filter system is automated to clean itself by monitoring the rise in differential pressure across the inlets and outlets due to contaminant loading. As contaminants accumulate on the filter media product flow through decreases."
The self-cleaning filter system replaces conventional filter systems. Traditionally, end users of plating processes opt for disposable filter media due to the low initial cost, but don't consider the total life-cycle cost of the filter. Depending on the process, scale and frequency, maintenance costs could range from US$10,000–100,000 annually. With Ceco Mefiag's self-cleaning filtration system, customers benefit from an estimated 75% in cost savings or greater compared to replacement filters.
Lars Theunissen, general manager of Ceco Mefiag, said that the new self-cleaning filtration system  enables higher productivity for its customers.