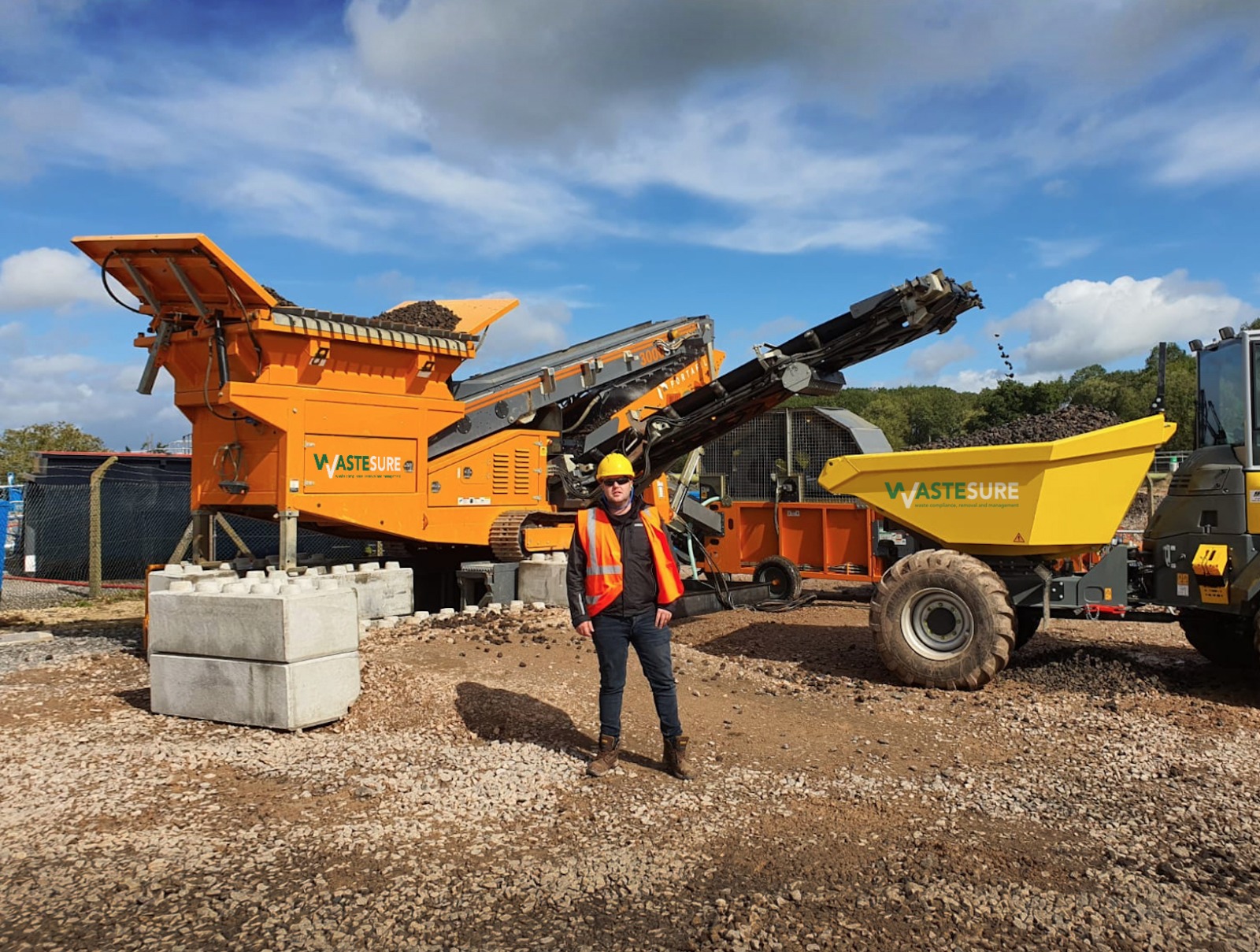 Product focus - WasteSURE Media Wash 3
A water filtration media specialist based in Bury, Greater Manchester in the UK, has partnered with the manufacturers of a high yield screening plant to develop a new piece of machinery which removes up to 70% more contaminant and recycles 98% of waste product.
WasteSURE provides compliant and sustainable waste management services in the water, construction and manufacturing industries. The company has joined forces with manufacturers of the Portafill 3000ST, a portable, high yield screening plant, to adapt its original machinery for a new application.
Bespoke specification
The new machinery delivers enhanced cleaning of the materials found in water filtration systems, such as blast furnace slag and pumice, as well as the soil and gravel typically found in reed beds. Rather than remove and replace these materials, water filtration providers can instead use the adapted machinery to have their raw materials cleaned on site, and the company says its bespoke specification will remove up to 70% more contaminate than other solutions.
Avoiding transportation
As well as enabling up to 98% of the filtration product to be reused immediately, WasteSURE's equipment has been designed to eliminate the carbon-heavy transportation associated with replacing filtration materials. It estimates that for clients with a 4000-tonne filter, up to 500 movements will be avoided, creating savings of up to £500,000 per project.
Following extensive trials of the equipment, WasteSURE's equipment has been on-site and operational for a leading water and utilities provider in the Midlands. Additionally, it is in talks with manufacturers to standardise production of the adapted equipment, allowing more to be developed in the future.
Cost-efficient sustainable alternative
Mark Dunne, co-founder and MD of WasteSURE, said: "We've been a preferred choice in the removal and supply of new material for water filtration systems for some time; it's the backbone of our business. But it was costing our clients hundreds of thousands of pounds. We knew there had to be a more cost-efficient solution which would also reduce the carbon emissions inflicted on the environment from this process. It turned out that there wasn't an alternative, so we set about creating our own.
"We've spent many months understanding exactly how the Portafill 3000ST could be adapted, closely analysing and weighing filter content, working out how to better clean the silt, and taking core samples from live reed beds and ensuring they are representative of what the experts in water filtration work with every single day. What we discovered was, what was once a liability for these clients could become pockets of gold on their site."
He added: "We could've quite easily sat in the background and allowed the industry to continue as it was but unless businesses like ours start creating alternative solutions to solve the massive waste and carbon problems we have, nothing will change. It's meant dramatically lowering our own revenues on transportation and disposal, but ultimately, we've produced a truly sustainable solution that offers our customers more value for money. And it will shape the industry for the better – we're proud to be the business that's enabled that."
This article was supplied and written by Mark Dunne, co-founder and managing director of WasteSURE.