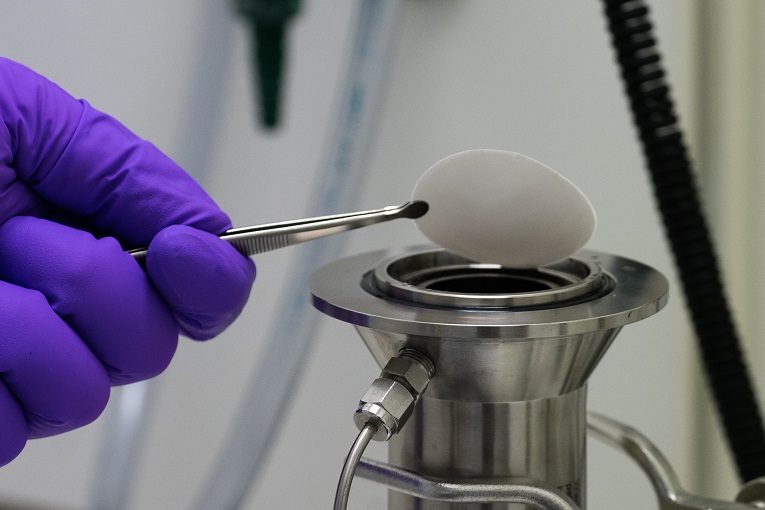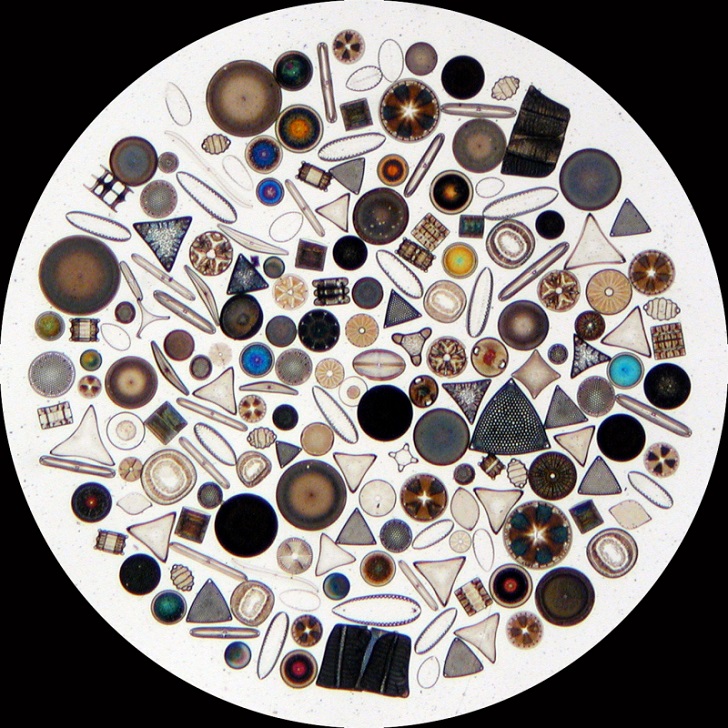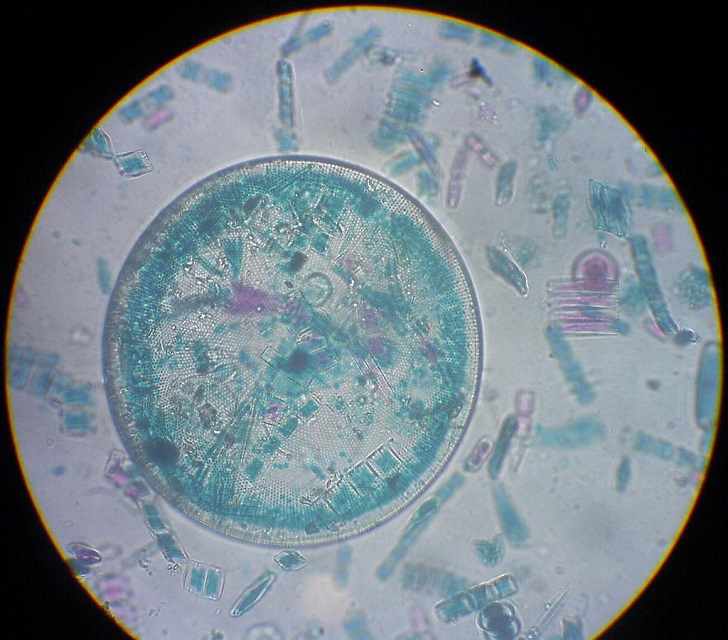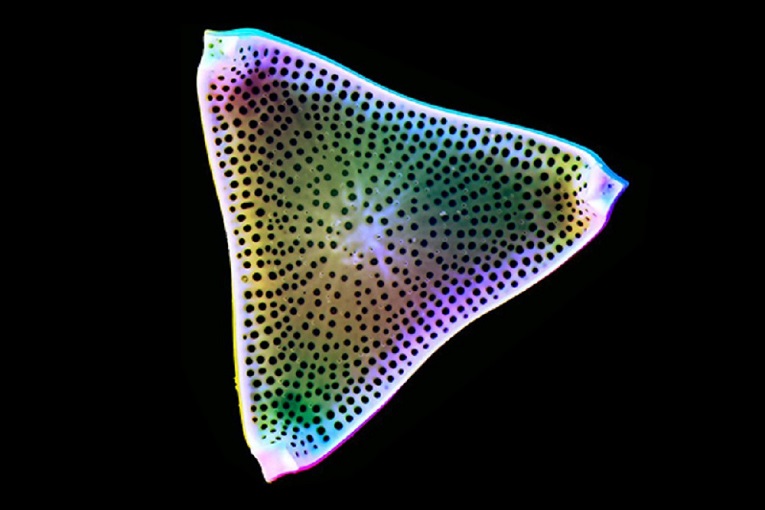 A Swedish start-up is creating water filtration inspired by diatoms and aquaporin proteins. Recently named by the Biomimicry Institute as runner up in its Ray of Hope Prize competition, Aquammodate's selective technology produces pure water in a single filter pass and desalination at any scale.
The Ray of Hope Prize programme, organised by the Biomimicry Institute, a not-for-profit organisation founded in 2006, supports early-stage companies that are working to address the world's biggest sustainability challenges with nature-inspired solutions. The programme helps them to effectively communicate the science behind their work and teaches them about sustainable business practices such as green materials and circular business models.
The Biomimicry Institute believes that in order to be truly sustainable, the world needs products, processes and systems which reflect what is found in nature. The Ray of Hope Prize is a key initiative of the Biomimicry Institute and the Ray C. Anderson Foundation, in honour of Ray C. Anderson, a sustainable business pioneer who used biomimicry concepts in business to create more environmentally friendly and better performing products.
The Swedish company Aquammodate was named as runner up, one of 10 finalists in the Ray of Hope Prize 2021, winning a US$25,000. It is based in Gothenburg in Sweden and its patent pending water purification technology was developed over the course of a PhD project within Chalmers University of Technology in Gothenburg.
Bio-inspired method Aquaporin proteins are water channels that selectively facilitate water transport across the cell membrane of all living cells in an energy-efficient way. Aquammodate has developed a bio-inspired method to stabilise aquaporins to make use of their extraordinary features in water purification and treatment processes. The key stabilisation components are lipids and silicon dioxide (silica). The lipids are dual purpose because they both mimic the natural environment of the aquaporins and act as the semi-permeable component in the filter. Silica provides the biological components with mechanical and chemical robustness while preserving their structure.
Aquammodate's technology harnesses the characteristics of diatoms and aquaporin proteins and has the potential to produce high purity grade water in a single filter pass, desalination at any scale and removes pollutants and contaminants such as arsenic, microplastics and pharmaceutical residues. CEO and co-founder of the company, Simon Isaksson, said: "Our technology fits the Ray of Hope Prize programme's criteria of innovation inspired by nature in two main ways. Firstly, it emulates the way in which nature's finest water purification is conducted across the cell membrane and secondly, it emulates the way in which diatoms stablise their cell membranes mechanically by forming a cell wall made from silica."
How the technology works He went on to explain: "Some aquaporins transport only water and are called orthodox, which is the type of aquaporin that we use in our solution.  In nature, water is transported though the aquaporin as a result of an osmotic gradient, which moves water from the region of lower osmolarity (basically solute concentration) to higher osmolarity. As a result, no external pressure is applied, instead there is a pulling force.
"Aquaporins are selective to water molecules over all other molecules because the channel contains an electrostatic barrier in combination with a narrow passage. Specific amino acids in the channel wall interact in a very specific way with water molecules. These interactions align the water molecules to make them pass through the aquaporin channel in a single file manner.
The main difficulty with using aquaporins (and biological components in general) outside their native environment is that they easily lose their structure and hence their function. The application of an external pressure such as that used in reverse osmosis will break the self-assembled structures (lipid bilayer) that host the aquaporins, resulting in their structural collapse."
Aquammodate makes use of the properties of the diatom to stabilise aquaporins for use in applications outside their native environment.Diatoms build their cell walls from silica for mechanical protection. The cell wall is situated right outside the cell membrane where the aquaporins and other membrane proteins are located.
Isaksson continued: "Although the full process of diatom silica formation is yet to be understood, it has been established that they take up silicic acid from the surrounding water as the first step of the process. They then polymerise these building blocks into silica which is then transported to the outside of the cell membrane. Our technology also begins with silicic acid that it polymerises into silica, but the company's polymerisation occurs on the outside of the aquaporin-containing lipid membrane directly.
"Once stabilised, our current approach is to embed the aquaporin-containing constructs into the polymeric rejection layer of conventional reverse osmosis membranes. The thinking behind this approach is that these silica-stabilised aquaporins will provide a low resistance channel through the RO membrane only for water with the possibility to overcome the inherent permeability-selectivity trade-off that current RO membranes are subject to. This is because nature's finest water filtration has the capacity to transport 100% pure water at a flux that is 100 times that of current RO membranes."
The future Aquammodate is currently testing membrane prototype performance in the lab, where silica-stabilised aquaporins are embedded in polymer membranes. It is also co-developing membranes with existing membrane manufacturers and the company is planning to start pilot scale testing towards the end of 2021 and will continue to work with co-development partners towards market introduction.