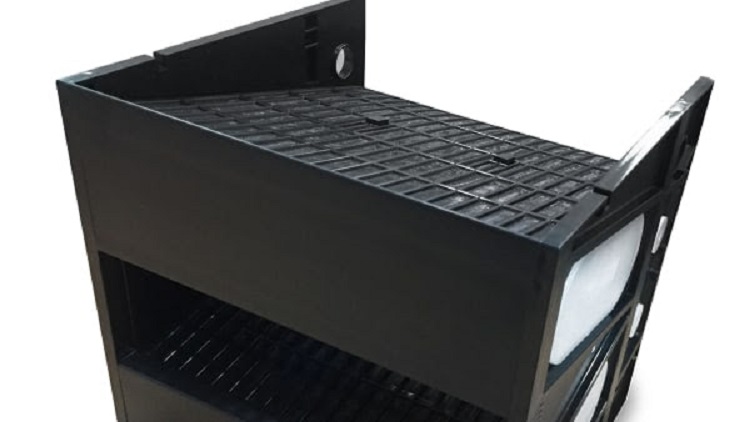 Camfil's CamCarb VG modules with loose-fill media are designed for the removal of corrosive, harmful and odorous contaminants from outdoor air and recirculation air systems.
Their primary use is the control of acidic gases, responsible for the corrosion of electronics and electrical equipment in heavy process industries such as pulp and paper mills, petrochemical refineries, mining and metal refining operations, and wastewater treatment plants.
They are also suitable for lighter applications such as the removal of noxious and odorous fumes generated outside airports and other buildings in city centres. The modules can be filled with different types of Camfil molecular filtration media depending on the specific customer application.
The two standard configurations of CamCarb VG are the VG300 and VG440. The VG300 format is designed for moderate duty (normally outside air) applications and the VG440 is best suited for light-duty (recirculation air) applications. CamCarb VG filters can be installed in specially designed housings, with options for front-loading, side loading, or positive seal side access (PSSA). They can also be used as replacements in housings and track systems from other manufacturers.