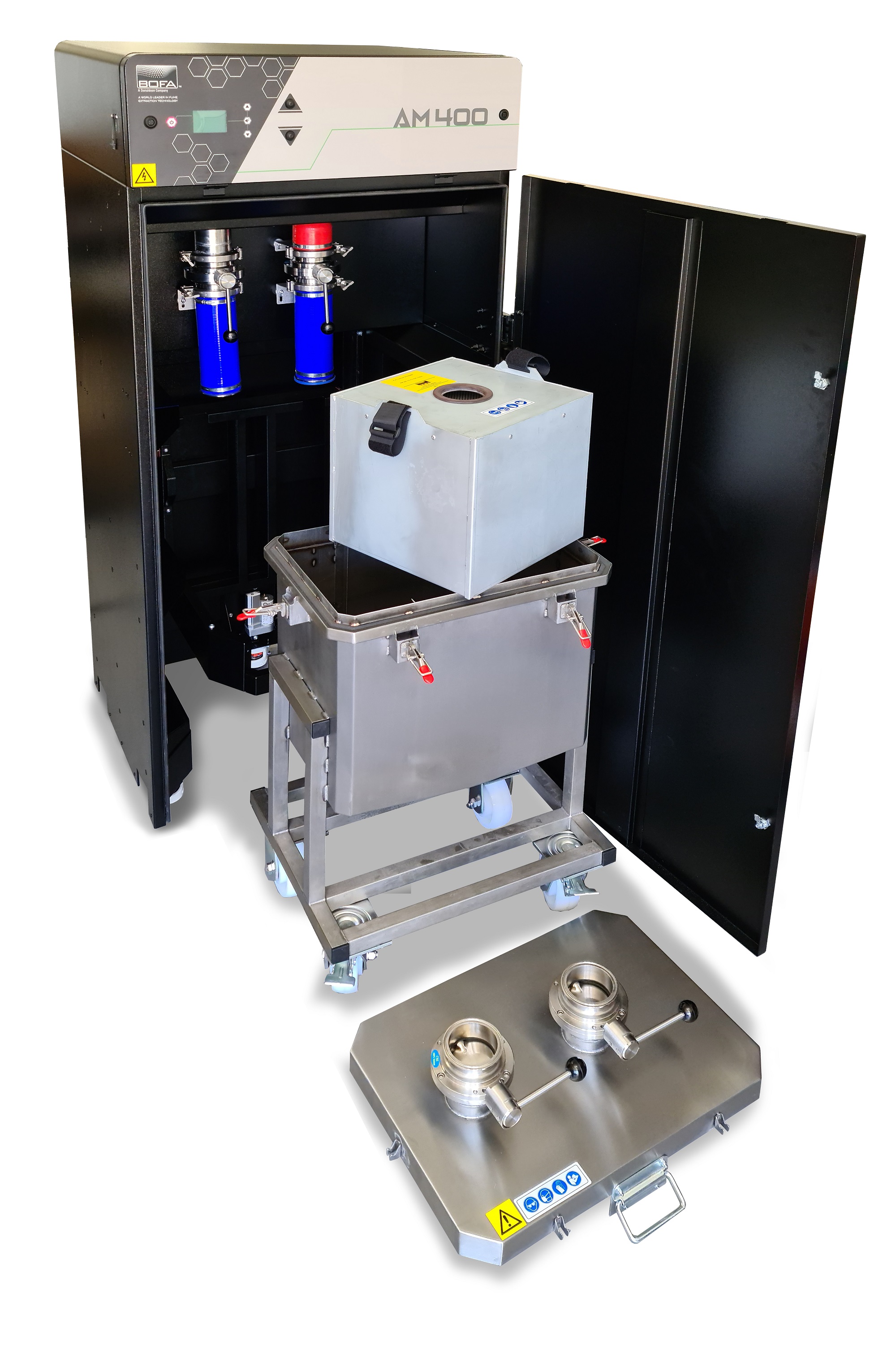 BOFA International has developed a new stand-alone AM 400 system to make the exchange of filters in metal additive manufacturing processes safer, faster with improved productivity.
The AM 400 system uses technology that enables filters which remove potentially harmful fume, gases and particulate from metal additive manufacturing to be exchanged on site without risking a thermal event.
The laser powder bed fusion process used in metal additive manufacturing must operate in an inert atmosphere because the materials worked risk spontaneous ignition if they come into contact with oxygen. So, when new filters are needed, equipment has to be shut down and moved to a safe area for the saturated filters to be removed and replaced by operatives wearing full PPE.
With BOFA's AM 400, filters are contained within a separate housing with a robust seal, enabling filter exchange to be completed quickly and safely without isolating the additive manufacturing equipment.
The AM 400 extraction system offers a maximum flow of 190 cu ft/min and a maximum operating pressure of 250mBar, with low leakage at <30ml/min @ -10mBar.