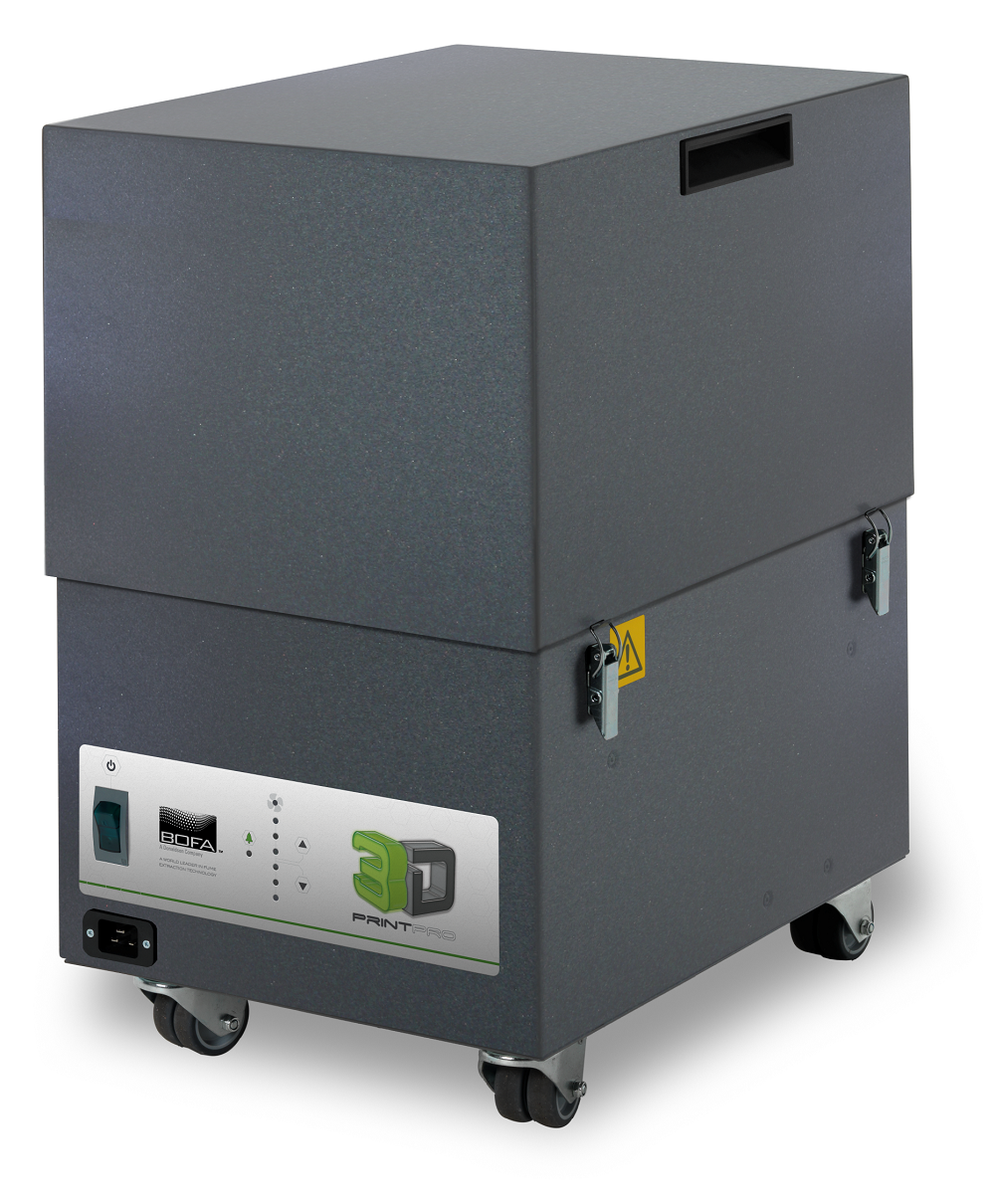 BOFA International is redesigning and improving its 3D PrintPRO 4 technology, offering wider filtration airflow ranges and expanded filtration capacity for the 3D printing and additive manufacturing sector.
The enhanced 3D PrintPRO 4 is suitable for larger manufacturing processes including fused filament fabrication, stereolithography, digital light processing and material jetting.
The upgraded unit has advanced multi-stage gas filtration, with a deeper carbon bed to capture a greater volume of potentially harmful fume, extending filter life and ensuring safe, odourless printing for longer. This is complemented by a larger HEPA filter, enabling multiple 3D printers to be hooked up to a single BOFA unit, to help keep workplaces free from airborne contaminants and equipment clear of particulate residue.
Airflow rates of 175 cu ft/min in the upgraded technology are double that of the original 3D PrintPRO 4, enabling the unit to cater for a greater range of industrial 3D printers, including large format printers.
Operating pressures in the new 3D PrintPRO 4 have been tripled to 96mBar, allowing the unit to overcome greater system resistance, ensuring effective performance in complex installations and multiple printer architectures. The redesigned 3D PrintPRO 4 has been tested to UKCA and CE as well as UL and cUL standards.
The company will be showcasing the new technology at the Formnext 2021 exhibition (stand 12.0-E22) in Frankfurt between 16–19 November.