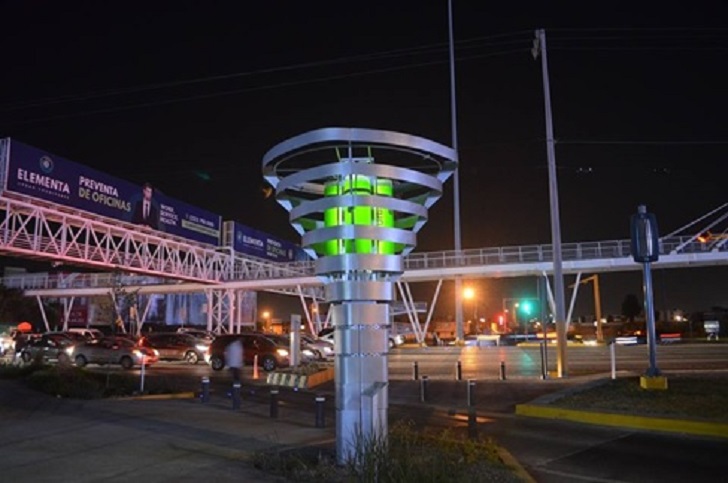 A Mexican company specialising in microalgae air filtration systems, BiomiTech, will launch its award-winning BioUrban range in the UK at the Clean Air Technology Expo in Birmingham in September.
Orlando Monroy and Emma Greenwood, spokespeople for the Global BiomiTech Project, will speak at the Clean Air Technology Expo, which takes place on 12 – 13 September at the NEC in Birmingham. The BioUrban range and the company's Urban Forest Concept help solve the problems caused by outdoor urban air pollution and provide support for buildings and spaces with high CO2 or poor air quality.
At the show, the pair will discuss the problem of urban air pollution and show how BiomiTech has applied its knowledge to create the BioUrban range, which harnesses the power of microalgae that naturally feed on pollution. They will also give visitors information about microalgal feeding and growth cycles, why microalgae feed on the pollution, the outputs, for example, oxygenated air, and how to creatively use and add value to the waste microalgae, as well as how to create a circular bio-economy by creating biofuels from the algae biomass that feed on the pollution created by our modern urban activities.
The products are intended for councils, corporations, land owners, Corporate Social Responsibility (CSR) agendas, transport hubs, airports, indoor animal housing, schools, universities, healthcare establishments or mining operations.