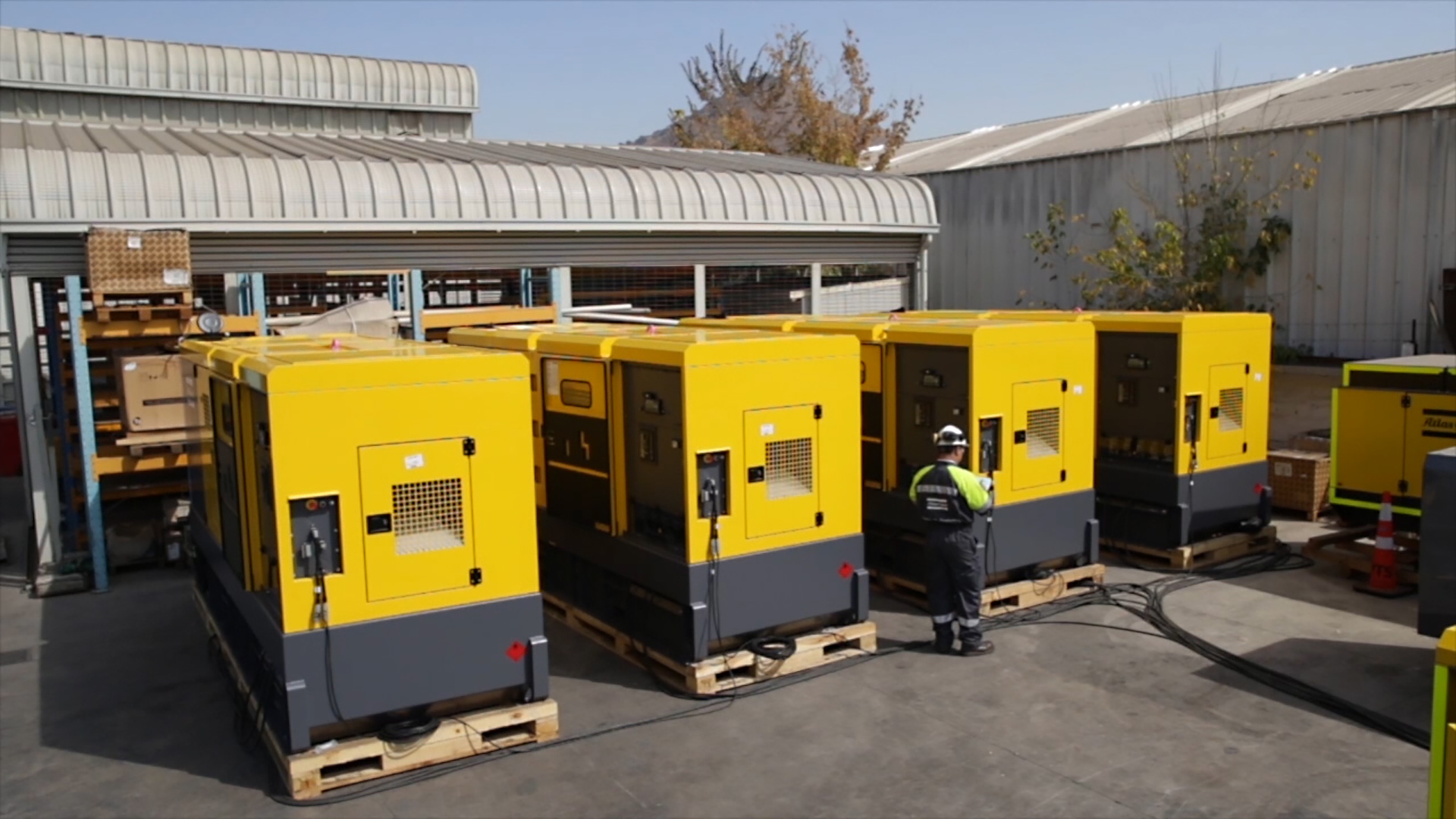 Four skid-mounted Atlas Copco QAS 630 generators are powering 25 snow cannons at a ski resort in Chile, giving it five times more snowmaking capacity.
At times of lower than average snowfall, the Ski Portillo resort in Chile must complement natural snowfall with sufficient man-made snow to cover nine snow tracks over an area of 10 hectares. A new snowmaking system was installed during the 2019 season, boosting capacity to five times that of the previous system and making it possible to create up to 16 in of new snow over a 70-hour time period.
Each of the four QAS 630 plug-and-play generators delivers 630kVA/500kW of prime power at 50Hz and offers reliable engine power, compact design, 500-hour minimum maintenance intervals, simple paralleling and long service life.
All QAS generators incorporate dual stage filtration with a safety cartridge and dual stage air cleaning. This centrifugal dust separation unit, together with the heavy-duty filtration system, helps to prolong the generators' life.
The ones used at the Portillo site incorporate Atlas Copco's Power Management System (PMS) which manages the four generators running in parallel with load demand.