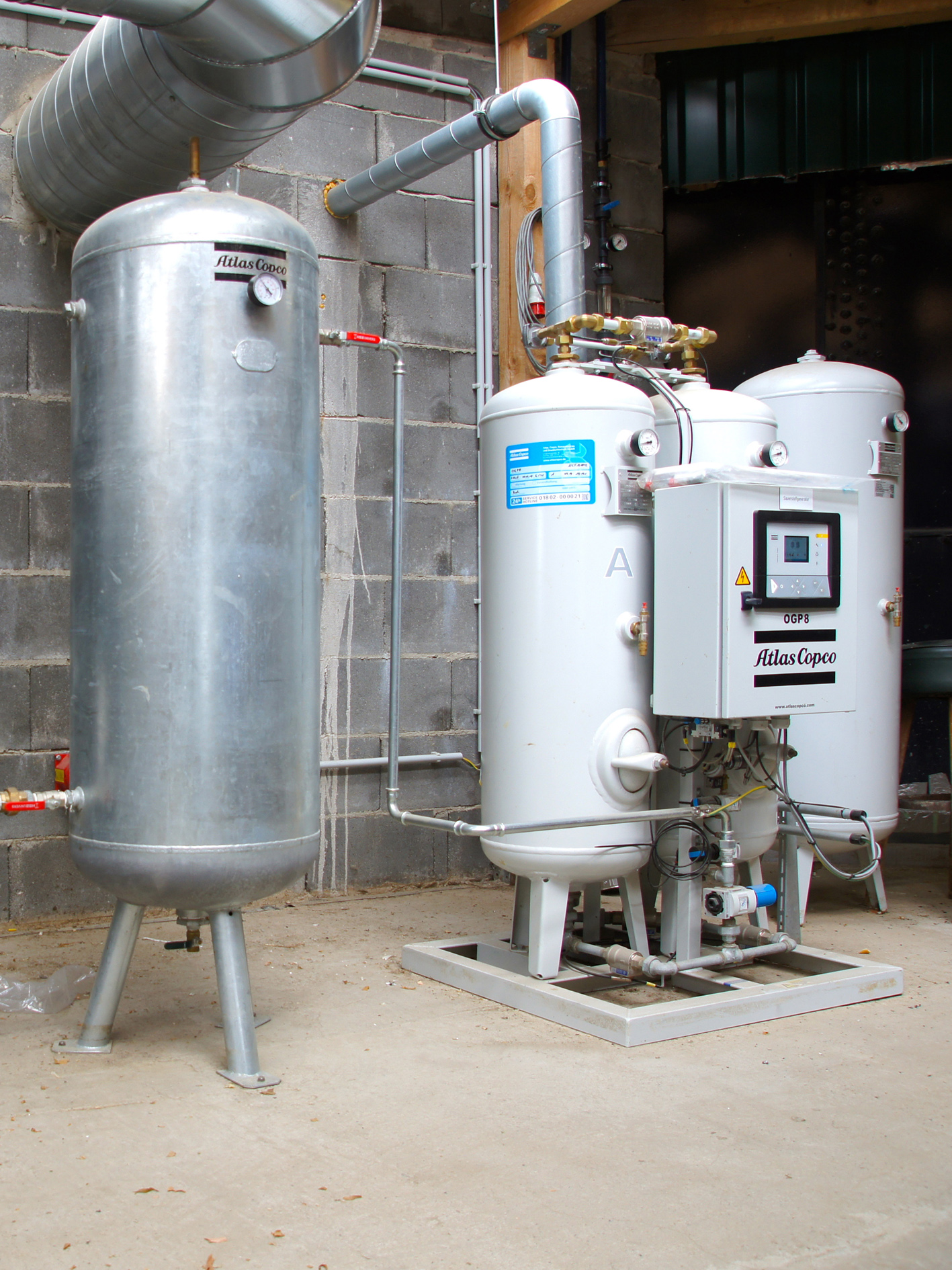 An Atlas Copco oxygen generator is helping to produce clean methane to the grid at a biogas plant in Germany.
The Nat-Ur-Gas Solschen plant currently produces 1500 m3 of biogas per hour with an average methane content of 53%. After treatment, the plant feeds 700m3 of biomethane into the gas supply system every hour.
The company chose desulphurisation using oxygen to eliminate hydrogen sulphide, resulting in a sustainable energy source for the grid and reducing operating costs by up to 50%. The use of a variable speed compressor from Atlas Copco allows tight control of oxygen content to below the lower explosive limit.
The oxygen supply system from Atlas Copco consists of an oil-injected, speed-regulated GA 11 VSD+ screw compressor, an OGP 8-type oxygen generator, a storage tank for compressed air and oxygen, as well as the necessary filter stages for compressed air and oxygen processing. Compressed air passes through an activated carbon filter, an oil separator and a dirt trap into a storage tank at a pressure of 10 bar. The oxygen generator is fed from the storage tank and this enriches the air to an oxygen content of 94%.