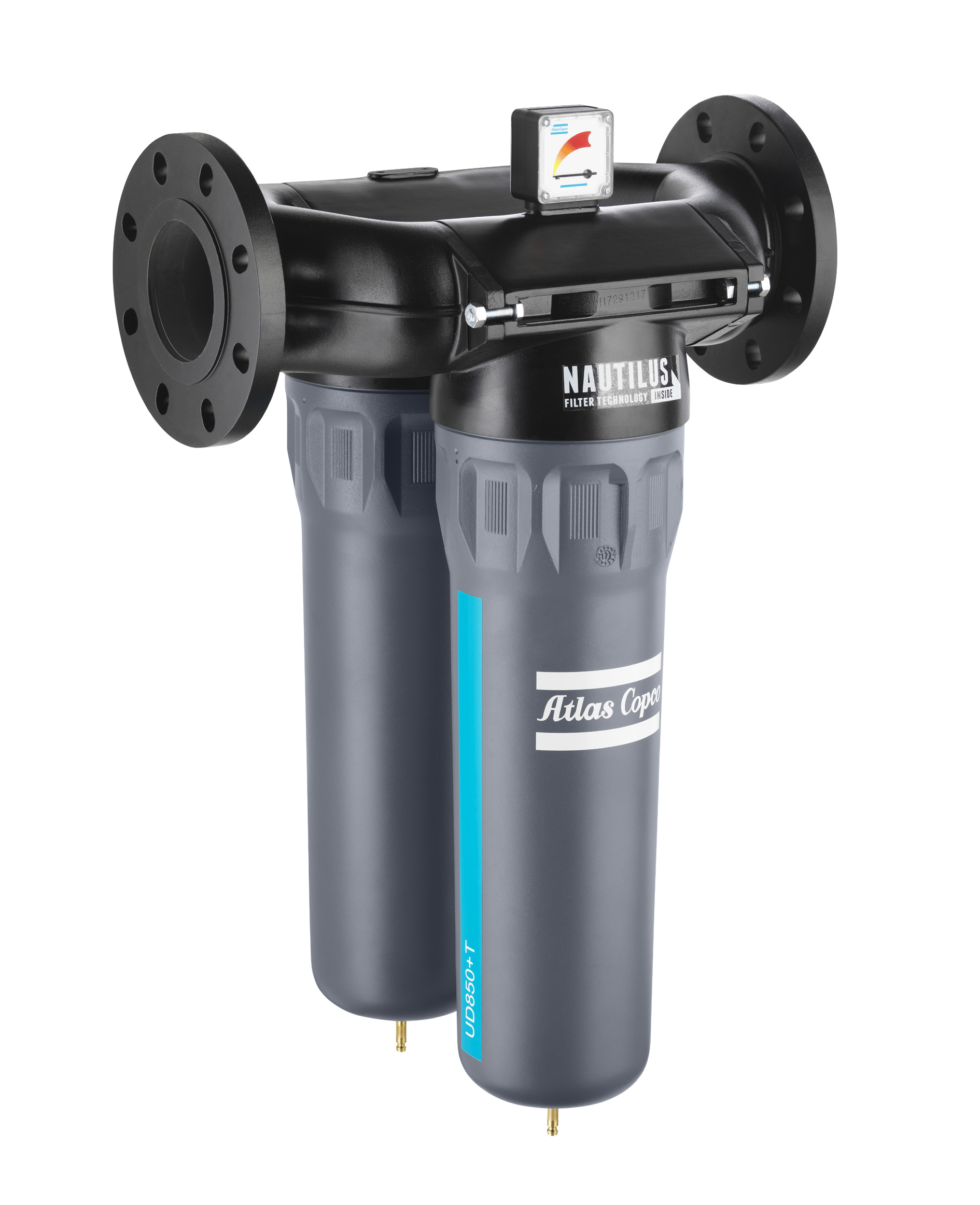 Atlas Copco has introduced new high-flow filters and activated carbon towers that offer high standards in preventing dust and oil contamination within oil-injected air compressors and air treatment systems.
The two new 16 Bar aluminum twin filter models, the UD 850T and UD 1100T, can be used in numerous applications including challenging marine environments. Building on the existing aluminum filter line up to 2000 Nm³/h, they offer high flow filtration solutions of 3000 Nm³/h and 4000 Nm³/h respectively; at reference conditions of 7 Bar.
The new filters are ISO12500-1 verified. This includes all patented UD grade oil coalescing filters, which replace two traditional 1 micron and 0.1 micron coalescing filters with one single filter offering the same filtration rate at 40% less pressure drop.
The existing QDT carbon tower range has been expanded with five new 16 Bar fabricated vessels. The combination of the QDT activated carbon towers and the new twin filter UD+ type pre-filter and PDp type post filter offers high levels of control to prevent the risk of oil and dust contamination.