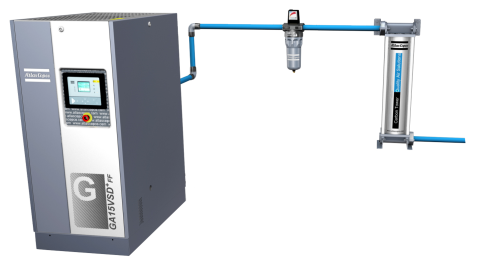 The company says that the two-in-one coalescing UD+ filter combined with the redesigned activated carbon tower QDT allows for an oil content far below 0.01 mg/m3, the maximum allowed total oil content for class 1. The filter train was tested by the TÜV Institute.
Atlas Copco says that the UD+ filter combines the reliability and performance of wrapped filters with pressure drops lower than pleated filters. This is claimed to result is a 40% energy efficiency improvement compared to traditional filters.
According to the company, the redesigned QDT activated carbon tower removes the residual oil vapours and odours from the compressed air supply. With optimization of the activated carbon material and internal flow path, the tower is claimed to improve energy efficiency by an average 65% while continuing to provide air purity, a small footprint and a long lifetime.