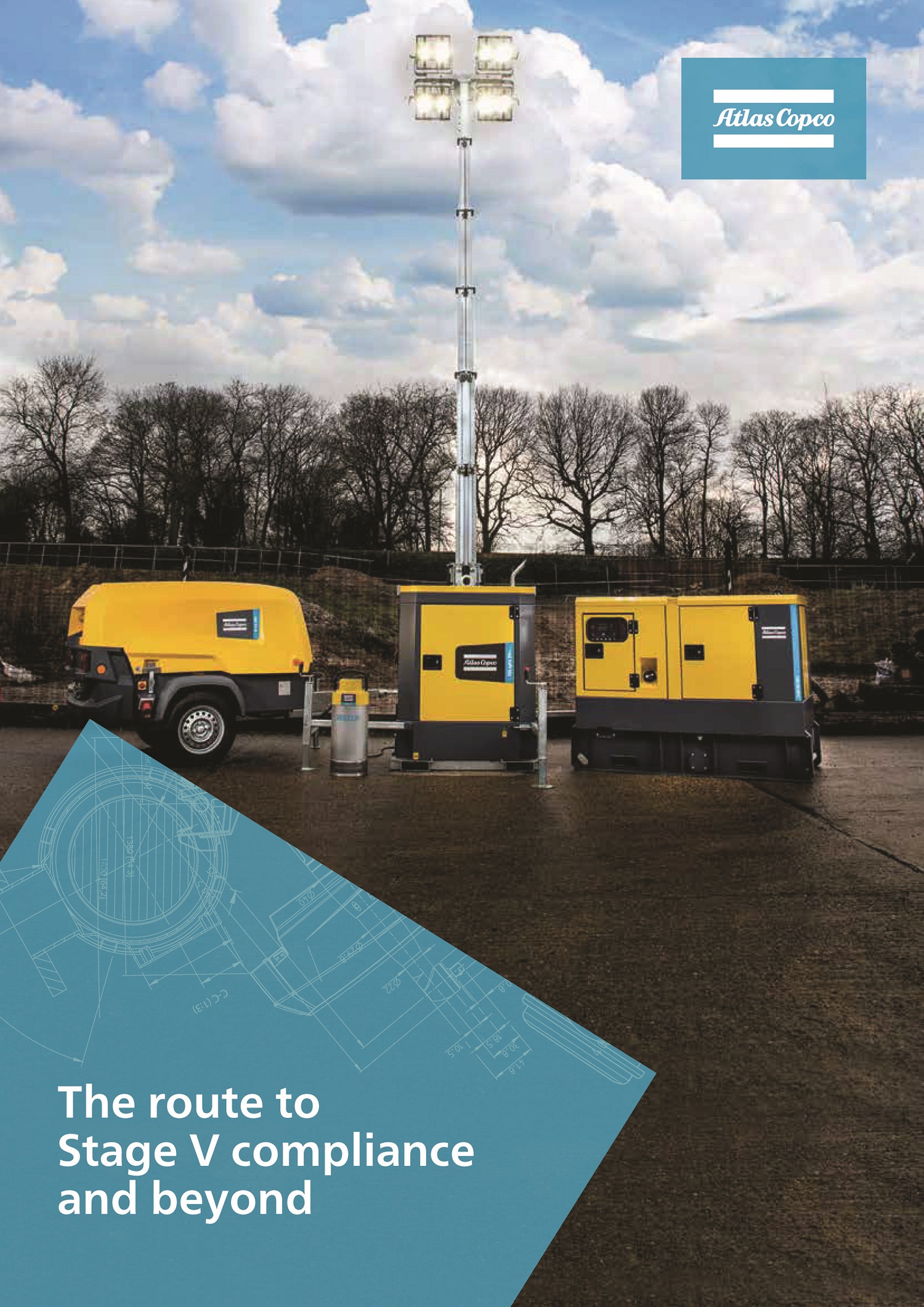 Atlas Copco Power Technique has published a free e-guide that explains the impact of new European Commission (EC) emissions standards legislation on non-road machinery such as compressors, generators, pumps and light-towers.
New EC rules launched in 2019-2020 impose stricter emissions targets for non-road machinery used in industrial applications. The Atlas Copco guide, entitled The route to Stage V compliance and beyond, outlines the scope of the Stage V standards as a means of reducing air pollution. The standards enforce stricter limits on emissions of particulate matter (PM), along with newly proposed particle number (PN) limits, forcing manufacturers to equip some non-road engines in certain power categories with equipment such as diesel particulate filters.
The Atlas Copco e-guide provides customers with a clear roadmap to Stage V compliance, while explaining how the new standards will lead to a range of cleaner and better performing products that will be quieter, smaller, and more fuel efficient than before.
The new e-guide can be downloaded here.