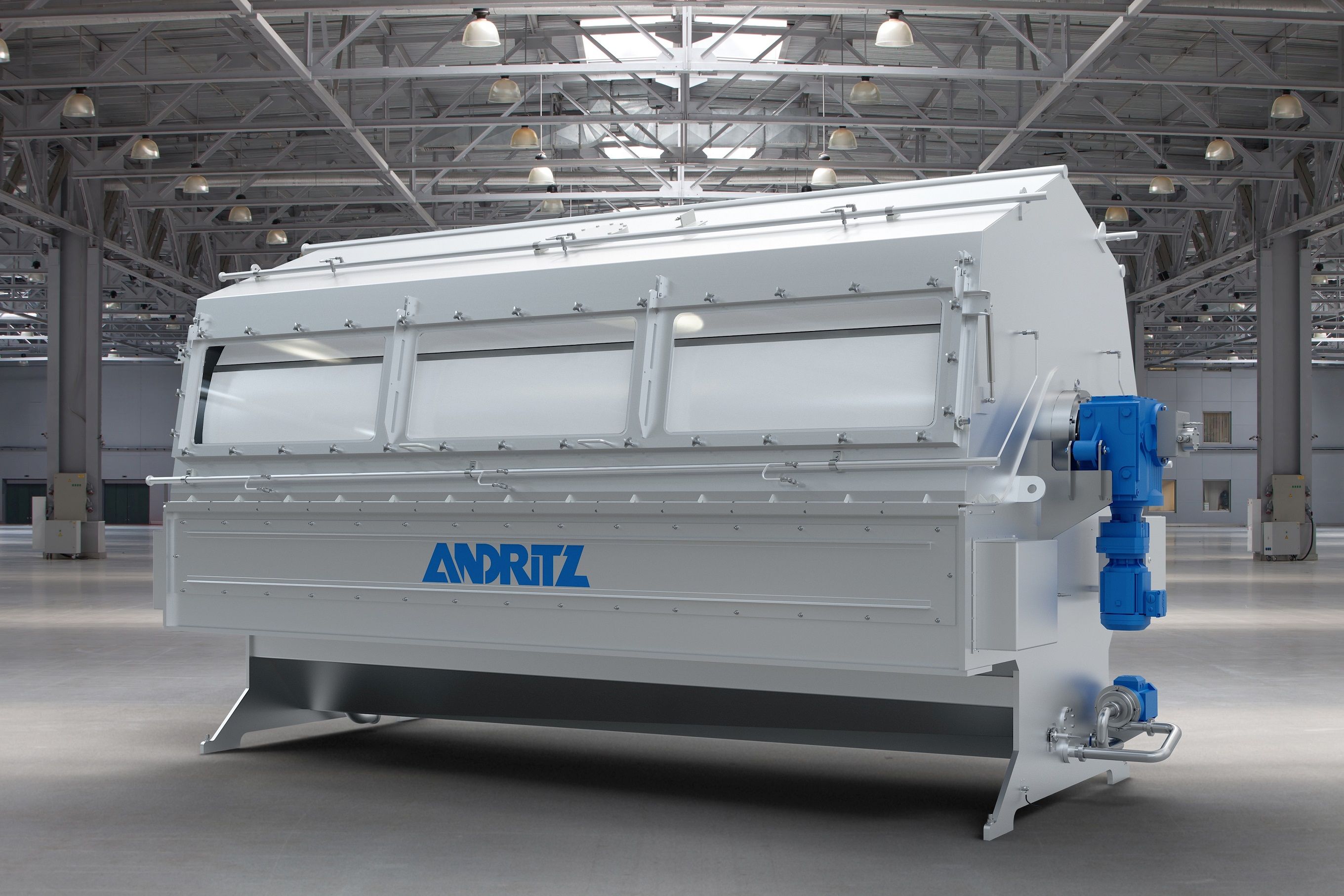 International technology group Andritz has launched Nutrion, a vacuum drum filter with a hygiene-optimised design for demanding sectors such as food and pharmaceuticals.
The Nutrion vacuum filter features a self-emptying filter trough, a vapour-tight hood, and advanced control options to eliminate any risk of contamination. Its filter trough is designed without any internal mechanical components and with self-emptying capability, simplifying the maintenance process and increasing cleanliness in this sensitive area. The vapour-tight hood eliminates the risk of contamination, with integrated nozzles for fully automatic cleaning in place (CIP) as well as optional cake washing.
A magnetic clamping device for filter-cloth installation eliminates dirt traps and reduces downtime for cloth changes. For pre-coat applications, a pre-coat scraper with step motors has been added, again with CIP and a fully enclosed design.
Nutrion comes with the Metris addIQ control system, thus increasing production and further improving product quality. The Nutrion filter has optoelectronic sensors for measuring cake height as well as continuous trough level measurement. Production parameters are continuously monitored to identify possible improvement and savings and predict any possible failures.