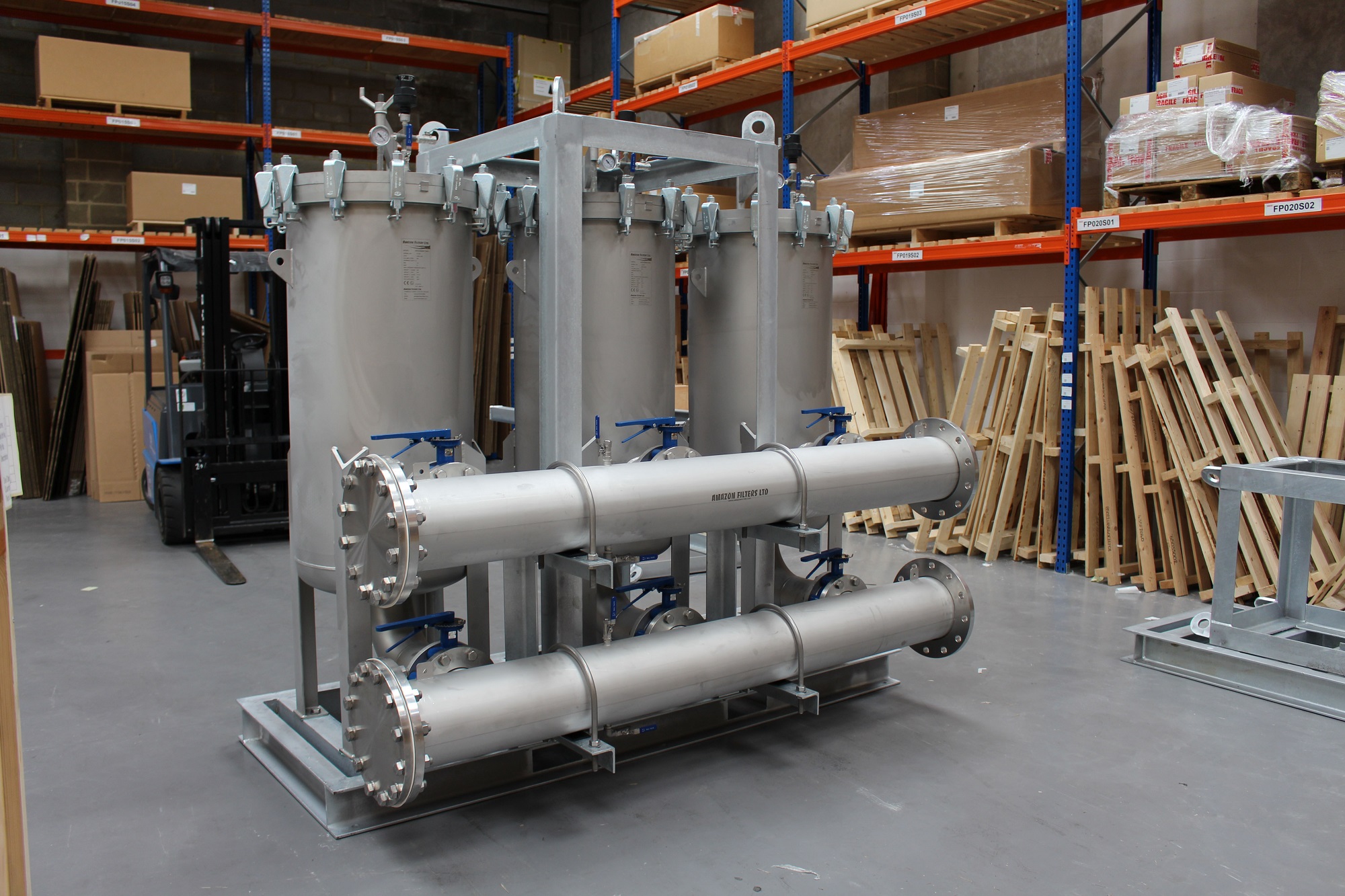 UK filtration specialist, Amazon Filters, has put a fleet of mobile units on stand-by to help municipal water companies cope with the impact of any extreme weather this summer.
The company's investment in rental  skids and container-mounted systems is designed to ensure clean water supplies can be maintained even in potentially serious drought or flood conditions. The move gives companies more options for resilience planning, risk mitigation and compliance with regulatory demands from the Environment Agency and the Drinking Water Inspectorate (DWI).
Each mobile unit is installed with Amazon Filters' SupaSpun II absolute-rated depth filters which are on the approved list for use in the public water supply under DWI Regulation 31. SupaSpun filters combat issues such as turbidity, high manganese and iron levels, and chlorine and cryptosporidium contamination. The kit can be assembled in bespoke configurations with Amazon Filters' engineers available to provide on-site assistance.