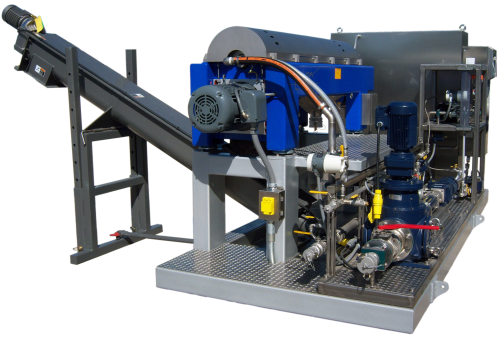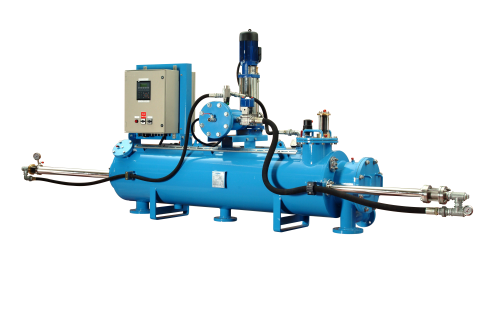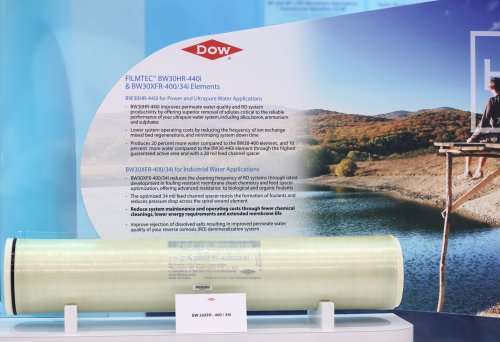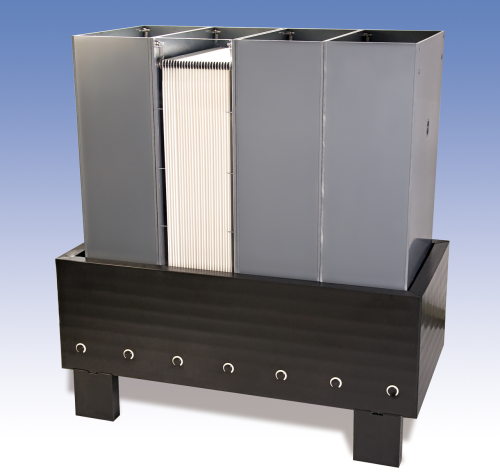 Show preview: WEFTEC 2009
The 82nd Annual Water Environment Federation Technical Exhibition and Conference is being held this year in Orlando, USA from 10-14 October. Working with Water spoke to the organisers and exhibitors to see what is on offer at one of the world's largest water quality events.
WEFTEC 2009
With more than 290,000 net square feet of space on the show floor, and four days of conference sessions, WEFTEC 2009 aims to provide both education and networking opportunities for the water professional.
Conference sessions
A wide range of topics and focus areas allow attendees to design their own learning experience while continuing education hours. A world-class technical program of technical sessions and workshops is available that addresses a diverse and comprehensive list of contemporary water and wastewater issues and solutions including:
·Collection Systems;
·Membrane Technologies;
·Plant Operations and Treatment;
·Regulations;
·Research;
·Residuals & Biosolids;
·Utility Management;
·Water Reuse/Recycling;
·Water Quality & Watershed Management.
The exhibition
In 2008, WEFTEC drew almost 21,950 attendees and showcased 1,111 exhibiting companies. Working with Water spoke to some of the exhibitors about their new products and what they hope to get out of the show.
Alfa Laval
Booth 3633, Hall B
What is driving the water marketplace? Today's industry is extremely environmentally-conscious. Reducing the amount of energy used during wastewater and biosolids treatment processes has become a critical issue. Customers are looking for higher efficiency solutions that offer better performance, while reducing their overall environmental footprint.
What new developments are you working on? Alfa Laval's product technology solutions have become significantly more power efficient, offering the industry high efficiency solutions, while reducing overall power consumption. Alfa Laval's technology solutions offer more throughput and better performance with less impact on the environment.
What products and services are you showcasing at WEFTEC?
Alfa Laval's skid-mounted decanter centrifuge system: Self-contained, compact system, designed with all the key components required for dewatering and thickening biosolids on-site. It can be customised to fit specific requirements – offering total flexibility and reliability. This mobile system features the ALDEC G2-45 decanter and our latest innovation – the 2Touch core control system.
We'll also showcase our innovative Parts and Service offerings, including Power Plates, which ensure a considerable reduction in the power consumption of decanters and result in cost savings, Backdrive and Conveyor upgrades, which result in savings on power and disposal costs, as well as our Customer Training programs and packages and around-the-clock service and support.
What applications are these suitable for? Biosolids handling and treatment.
What makes these products more suited to applications than past products? Alfa Laval's solutions are more efficient and require less energy. In response to the global energy-related issues, we have invested in Research and Development to develop innovative, power-conscious solutions for the industry. We are committed to contributing to a better future.
What does the future hold? Alfa Laval is a market leader and will continue to develop innovative product solutions that address the industry's demands and needs.
What are you looking forward to at WEFTEC? We are looking forward to promoting and reinforcing the benefits of our product technology solutions to the end user and the market. We want to continue to set the bar as the market leader in the biosolids handling process marketplace.
Amiad
Booth 3715, Hall B
What is driving the water marketplace?
Of course, money is tight everywhere, so a strong return on investment (ROI) is crucial. But we're also seeing much more awareness of the importance of return on environment (ROE) – the benefits of minimising back flush water, optimising chemical use, and reducing the amount of consumables that need to be disposed of when we treat our water.
Behind all that is the increasing pressure on water treatment professionals – pressure to conserve water, to treat water to high specs that allow re-use in a variety of ways, and to comply with increasingly tight regulations on water for discharge to the environment.
What new developments are you working on to address this?
Our automatic self-cleaning filtration systems are engineered to perform with high efficiency and extremely high ROE, or return on environment. Our AMF automatic microfiber filtration system just received approval for removal of turbidity from wastewater under the State of California's Title 22 regulations.
What products are you showcasing at WEFTEC?
We will be showcasing our AMF automatic microfiber filtration system, which recently was approved under California's Title 22 regulations for removal of turbidity in wastewater. We will also have our automatic self-cleaning screen filter technology on display.
What applications are these suitable for?
The AMF automatic microfiber filtration system is available in the 20, 10, 7, 3 and 2-micron levels of filtration. They have been installed worldwide for a wide variety of uses, from treatment of drinking water and beverage ingredient water to the removal of turbidity from wastewater. The AMF has been extremely successful in pre-filtration for RO membranes and UV disinfection systems – where it replaces cartridge filters, it eliminates the need to purchase and dispose of costly cartridges.
Our automatic self-cleaning screen filters are a cornerstone of efficient, cost-effective filtration across the spectrum of irrigation, industrial and municipal water use. They deliver extraordinary return on investment (ROI) and return on environment (ROE).
What makes these products more suited to applications than past products?
Our products employ 21st century technology to address 21st century challenges. In many applications they are the cornerstone in a multi-barrier approach to water treatment. They are engineered to operate with minimal power, minimal back flush water, no consumables to dispose of, and on a very small physical footprint – all important factors in an era where conservation is a paramount concern.
They help optimise chemical use, reducing or eliminating chemicals from many water treatment operations, and allowing disinfectants to function better, often at lower concentrations. They are virtually maintenance-free, which is extremely important in this age when operators are spread thin handling a variety of tasks.
What does the future hold for Amiad?
We are seeing excellent growth in our sales and will continue along our path of innovation, finding ways for automatic self-cleaning filtration to serve a wide variety of water treatment applications around the world.
What are you looking forward to at WEFTEC?
WEFTEC is an outstanding conference, a place to meet many of the innovators in water quality technology, attend great sessions, and see the best that industry has to offer. We always come away from WEFTEC charged with great ideas and great optimism for where our industry is headed.
Aquionics
Booth 3821, Hall B
What is driving the water marketplace?
Specifically within the US, the marketplace continues to be driven by increasing demands for diminishing water resources, by our aging infrastructure, and by efforts to continually find safer, less expensive treatment options. These drivers, combined with the American Reinvestment and Recovery Act (ARRA) requirements, are starting to increase the amount of investments in the water infrastructure - but more investment is required.
What new developments are you working on to address this?
Aquionics has recently expanded operations to include US manufacturing for our Inline UV water disinfection products. These same units were recently validated to the NWRI standards and to the Drinking Water standards. We are also working on additional product offerings which we plan to showcase at WEFTEC.
What products are you showcasing at WEFTEC?
Our entire line of UV water disinfection units.
What applications are these suitable for?
Aquionics covers a wide range of UV disinfection including municipal drinking, reuse and waste water applications as well as many industrial applications.
What makes these products more suited to applications than past products?
The drinking water and NWRI standards are rigid to ensure water safety. We are proud to say that our systems have met this standard. The US manufacturing allows us to bring our service offering to a higher level.
What does the future hold for your company?
We are carefully optimistic that the future for UV water disinfection is positive and we continue to invest in our technology. As noted above, with the requirements of the ARRA, we have recently expanded our US operations to include manufacturing in the US. This is allowing us to create US jobs and Aquionics will continue to make progress in this market.
What are you looking forward to at WEFTEC?
Our customers! We treasure their feedback on our market, our company and our products.
Dow Water and Process Solutions
Booth 2929, Hall A
What is driving the water marketplace currently?
Water is the single most important chemical compound for the preservation of life and human progress, yet close to a billion people lack access to clean, safe drinking water. What once was a local issue has become a global one, due to population growth, urbanisation and aging infrastructures.
The adoption of safety standards, efficiency improvements and trends toward environmental sustainability are increasing around the world. The industry is increasingly focused on meeting ever-lower acceptable levels of organic and inorganic contaminants in potable water and wastewater is occurring on a global basis. Although levels may vary from country to country and region to region, lower contaminant levels are being implemented globally in efforts to increase public health. Research and development by companies such as Dow Water & Process Solutions (DW&PS) is driving new and exciting solutions to these issues.
What new developments are you working on to address this?
DW&PS is working aggressively to make solutions available in water-stressed parts of the world, making the "undrinkable" drinkable. We're doing this how leading companies do it best: developing cutting-edge technology and providing solutions to the water industry, being great partners and working with our customers and the millions of people they serve around the world to tackle the problem of clean water for future generations. For instance, DW&PS has developed a line of products to enable the removal of contaminants to levels below current and new regulatory requirements. Continued development is focused on improving these products as well as developing new products specific to emerging contaminant challenges.
DW&PS recently underwent an acquisition to increase our capacity and the breadth of solutions we offer, and we are continuing to increase our R&D capacity in rapidly-developing parts of the world. We have always been the world's largest reverse osmosis (RO) manufacturer, and now with the acquisition of Rohm and Haas, we're a leader in the ion exchange (IX) business. Plus, we are the only brand to offer both technologies. In June, we opened a new R&D center in Shanghai that will become our research hub for the Asia-Pacific region. We also confirmed our commitment to innovation by breaking ground on our Tarragona facility earlier this year. We are committed to continuing development in RO, IX, ultrafiltration, and electrodeionisation to address changing global water needs.
What products are you showcasing at WEFTEC?
We will be showcasing our recently-launched brackish water RO element, DOW™ FILMTEC™ BW30XFR-400/34i, which allows demineralisation and other water treatment systems to operate more consistently with less cleaning and maintenance. This product makes essential industrial and potable water treatment processes more affordable for power plants, manufacturing operations and municipalities around the world. This technology reduces system operating and maintenance costs through improved water quality and extended membrane life, contributing to a lower cost of purified water.
What makes these products suited to applications than past products?
FILMTEC BW30XFR-400/34i improves the quality of pure water produced and increases the useful life of our filtration technologies while decreasing the volume of chemicals, resources and maintenance required to produce clean water.
Developed by DW&PS' research team, the BW30XFR membrane sheet sets the new standard for biological and organic fouling resistance. Designed for water reuse applications, BW30XFR reduces the cleaning frequency of RO systems while offering superior removal of difficult contaminants such as ammonia, nitrates and phosphates.
What does the future hold for your company?
DW&PS delivers the science behind sustainable and plentiful supplies of water and other products critical for the 21st century, creating economic, environmental and social benefits for customers and communities around the world. We are a leading purification and separation technology supplier that will continue to offer customers advanced ion exchange and membrane technologies that make water safer, cleaner and more available; food better; and pharmaceuticals more effective. DW&PS' unique and differentiating approach to service and collaboration provides every DW&PS customer with an unmatched level of attention after the sale—and our ongoing commitment to this business model will continue to drive innovation across the water industry.
We will continue to develop higher-performing, quality products and components that drive real-world business value for customers, enabling success and well-being for both our customers and the millions of people they serve.
What are you looking forward to at WEFTEC?
DW&PS looks forward to sharing our latest innovations and our commitment to developing clean, reliable supplies of water with our peers, customers and other industry leaders. We are also excited about the opportunity to understand the challenges our customers have today and into the future, so we can assist them in their success.
Meurer Research Inc
Booth 2987, Hall A
What is driving the water marketplace currently?
Increased regulations and more stringent water quality standards are requiring treatment facilities to improve efficiency, reliability, and economy. Old systems need to be updated and capacity increased, yet there is often limited space and building new facilities is challenging.
What new developments are you working on to address this?
We have engineered the new MRI Bio-Cel® Membrane Bioreactor for wastewater. It offers an ultra compact design, requiring a 50% smaller footprint, produces significantly higher quality effluent, and enables increased capacity. To achieve these advantages we used large, flexible sheet Bio-Cel® membranes, which are patented and manufactured by Microdyn-Nadir, GmbH. We also offer a new chemical-free granular bead mechanical cleaning process, the Bio-Cel® – MCP. All of these advancements are significant solutions to today's challenges.
MRI has also developed advanced Flocculation Systems™, which integrate flocculation components into multi-stage systems with a self-cleaning hydraulic final stage. This approach allows operators to utilise the full-range of G-values to optimise effectiveness, and even to mix and match, incorporating turbine, paddle wheel, and hydraulic flocculators in one system.
What products are you showcasing at WEFTEC?
·MRI Bio-Cel® MBR
·MRI Plate Settlers
·MRI Hoseless Cable-Vac™ Sludge Collector
·MRI U/S Ultra-Scraper Sludge Collector
·MRI Mix & Match Flocculators
What applications are these suitable for?
These products are ideal for domestic wastewater treatment in small- and large-sized installations. They also benefit difficult-to-treat industrial applications.
What makes these products innovative and better suited to applications than past products?
In the MRI Bio-Cel® MBR, we used the Bio-Cel® flat sheet membranes, which are easier to clean and have a full sheet permeable bond that makes them very strong so they can be back-pulsed unlike other flat sheet membranes. The pore size is .04 microns, which makes it a true ultra-filter, and it has high-packing-density properties. Also the chemical-free granular bead mechanical cleaning process, the Bio-Cel® – MCP, is a huge improvement over chemical cleaning. The beads remove the fouling layer without decreasing permeability or putting chemicals into the environment.
MRI Flocculation Systems™ offer a new approach to flocculation that up-levels pretreatment performance, which hasn't seen much advancement in years. Yet, it's a key part of the process and treatment outcomes improve when all pretreatment stages act in concert, including chemical feed, flocculation, sedimentation, and filtration. This is particularly important with increasingly stringent regulations and the quick adoption of membrane filtration.
What does the future hold for your company?
Meurer Research, Inc. is growing rapidly due to the development of new products as well as the formation of successful strategic partnerships, such as our exclusive strategic partnership with Microdyn Technologies, Inc., USA. Our strategic partnership positions MRI to exclusively provide Bio-Cel® Systems to American municipal water treatment operations. The future looks bright!
What are you looking for at WEFTEC? WEFTEC offers the best opportunity to network with sales reps and designing consulting engineers. We're looking forward to the technical presentation on MRI Bio-Cel® MBRs.