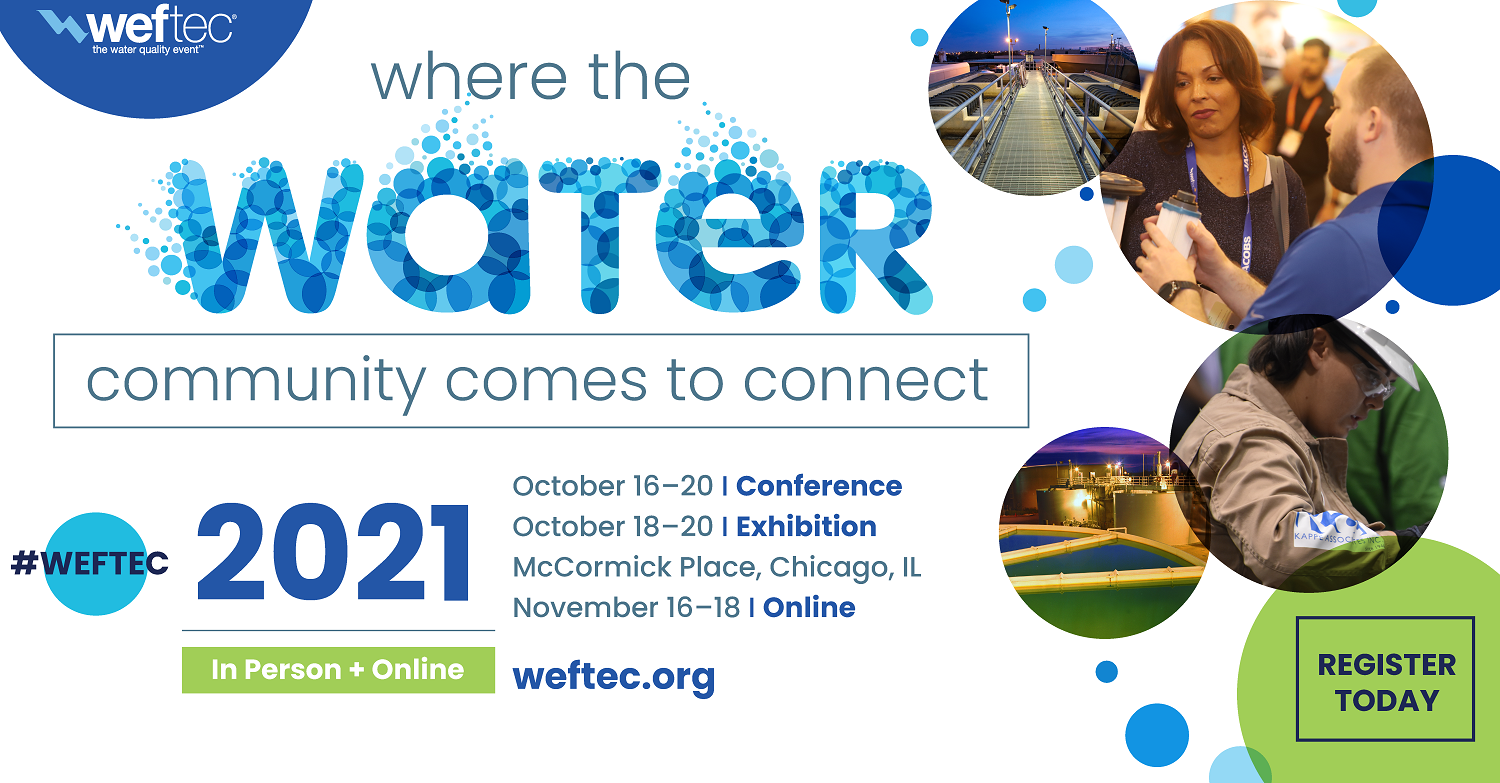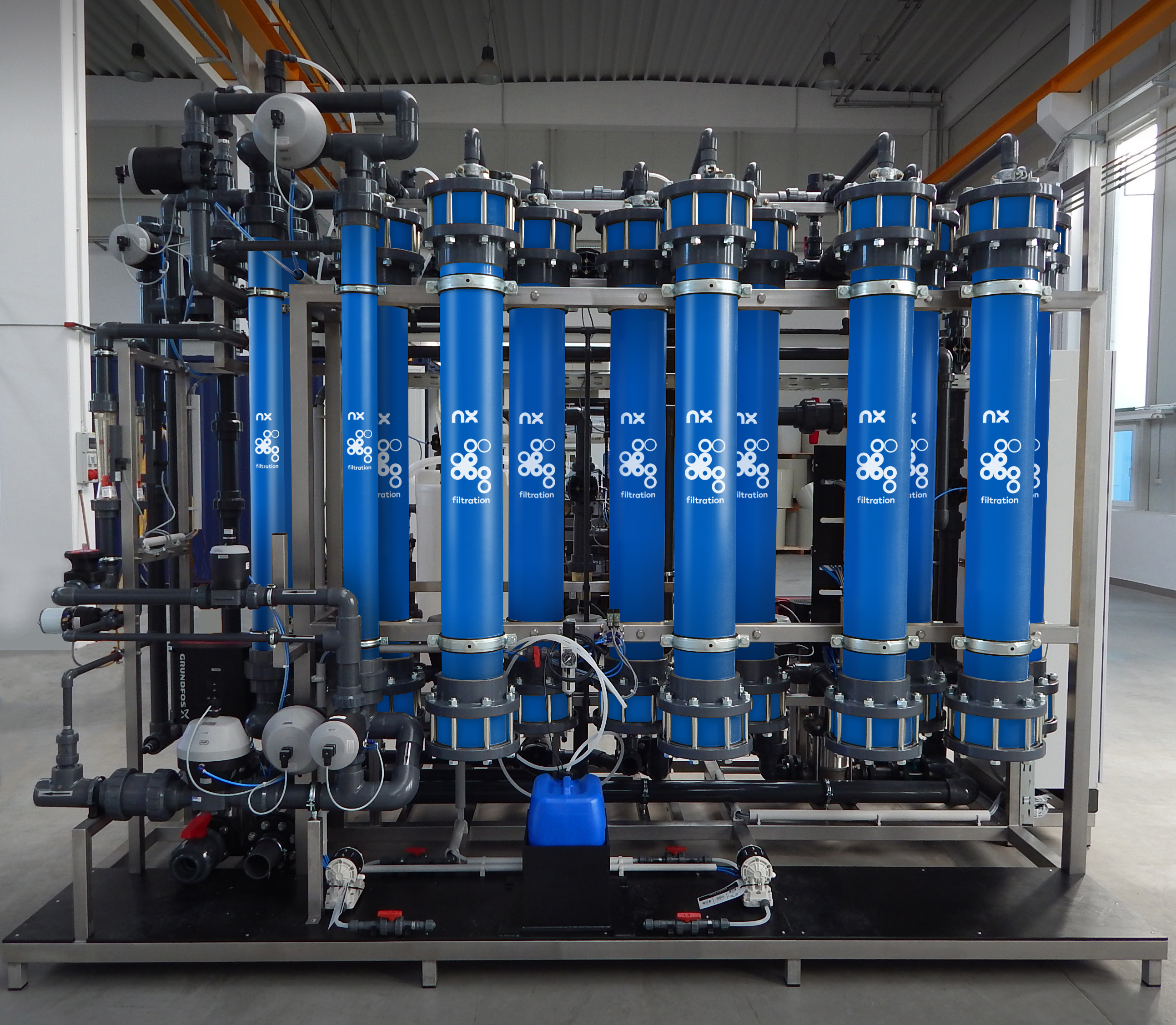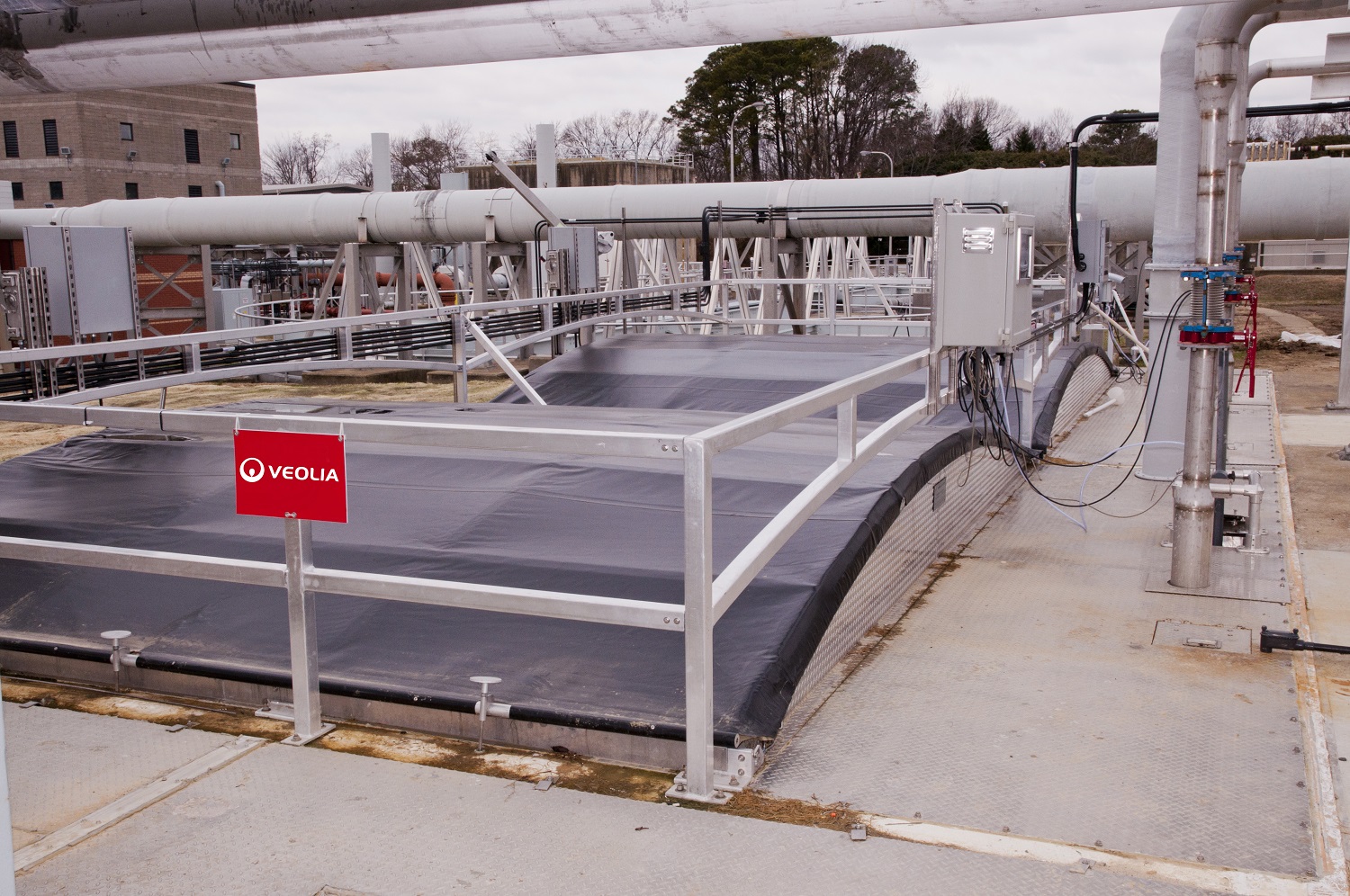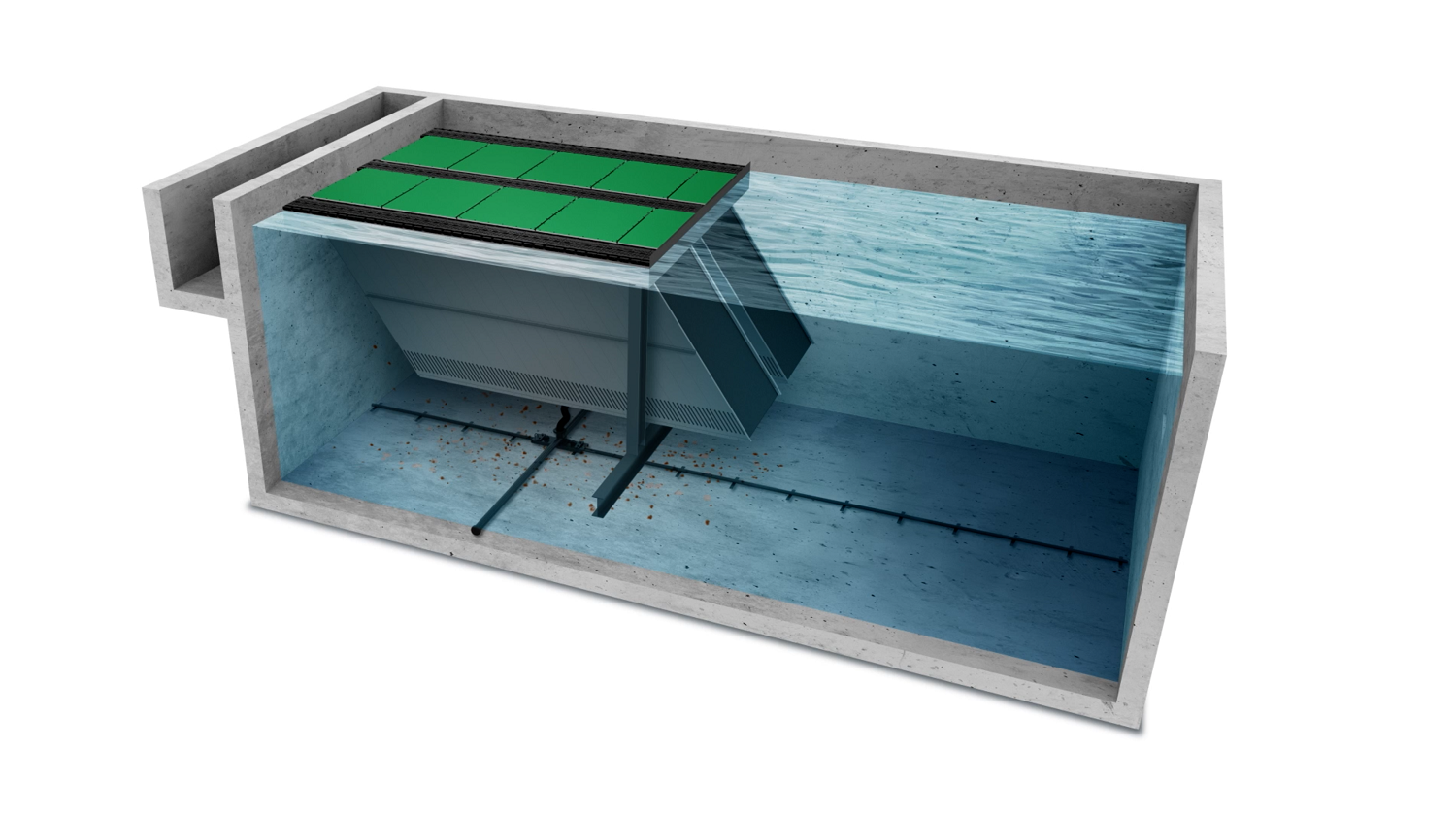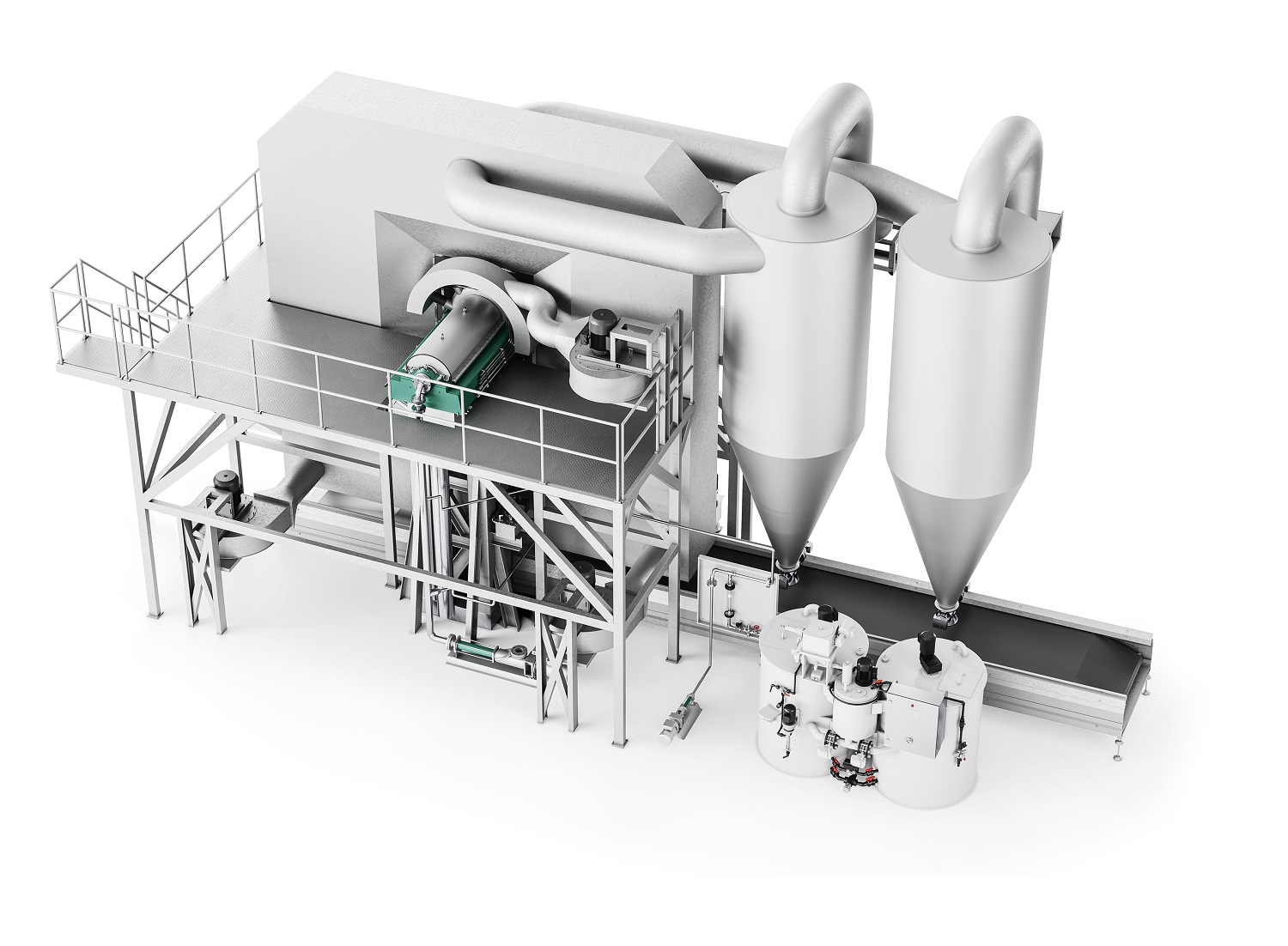 After more than a year of Covid-related challenges, filtration and separation professionals within the water sector finally returned in person this week to experience WEFTEC 2021, the Water Environment Federation's Annual Technical Exhibition and Conference.
Always a key gathering for water quality professionals, WEFTEC 2021 is the 94th Annual Technical Exhibition & Conference and organisers say this year is all about reconnection and reuniting those working in the water sector in person to create and discuss ideas and it will feature the industry's leading conference programme and the most comprehensive array of products and services in the water quality industry.
Exhibition Experience 2021
The Technical Exhibition, which runs from 18–20 October, will include live presentations, targeted technology spotlights, equipment demonstrations, and technical programming, centred around the pavilions and theatres. The pavilions are organised so that exhibitors with a similar focus are all together to help attendees find what they're looking for more easily. There are five pavilions in total, all with different offerings.
100 Mile Pavilion highlights local companies and emphasises sustainability.
Drinking Water Pavilion is new for 2021 and showcases drinking water treatment and/or distribution systems. This pavilion also contains the SDG 6 Theatre where related presentations will be offered throughout the week.
Innovation Pavilion returns in conjunction with WEF's Innovation Partners, BlueTech Research and Imagine H2O. Here you can learn about the latest products directly from the winners of several Innovative Product Awards. The theatre here also offers brief presentations related to new technologies.
Stormwater Pavilion will display the latest in stormwater management and wet weather services and products.
Intelligent Water Pavilion will include exhibitors with technologies that optimise system operations, promote the application of process instrumentation, control equipment and automation, and the management of information in the water environment.
Industry professional at WEFTEC
For those interested in exploring new water technologies, there is no shortage of filtration and separation companies, large and small, showcasing their latest products at WEFTEC. Filtration+Separation magazine previews a selection of what some of them are exhibiting.
NX Filtration
NX Filtration is a global provider of hollow fibre membranes for producing pure and affordable water. Their direct nanofiltration (dNF) membrane technology not only removes organics, micropollutants (including pharmaceuticals, medicines, PFAS, and insecticides), organics, colour, and selective salts, but also removes nanoplastics, viruses, and bacteria from water in a single step whilst offering strong sustainability benefits. NX Filtration's US commercial team will at Booth #561 during WEFTEC 2021 to discuss its technology.
NX Filtration's dNF membranes are applied in both municipal and industrial markets and can operate on groundwater, surface water or wastewater with minimal pre-treatment such as a strainer. Energy usage and chemical consumption are significantly lower compared to conventional UF-RO or UF-NF treatment schemes, thus offering significant OPEX and sustainability advantages.
To enable their OEM partners with a robust process design, NX Filtration has developed an advanced projection tool which also predicts the permeate water quality. To demonstrate the performance of dNF, the company offers a range of pilot equipment, varying from fully automated containerized pilot systems to bench-scale test unit for proof of concept.
The product range of NX Filtration comprises of two types of nanofiltration membranes with 400 Dalton and 800 Dalton molecular weight cut-off points, respectively. Besides dNF, NX Filtration also offers a range of MF and UF modules, including the PES HYDRAcap range.   
Veolia Water Technologies
Veolia Water Technologies provides technologies, services, and project expertise for a wide range of applications related to water and wastewater treatment for municipal and industrial customers. At WEFTEC 2021, the company's experts will be at Booth #2600, showcasing its latest products.
Among the products on show at the Veolia booth will beActina, a drinking water softening process by pellet softening designed to reduce calcium hardness, metals, organics and other contaminants with a fluidised bed reactor that uses a catalyst (sand, pellets) to promote calcium carbonate precipitation.
Veolia will also be exhibiting Bioactiflo, a high-rate biological clarification process for enhancing biological BOD removal during the treatment of stormwater, and BioCon ERS, a sustainable drying and combustion system that combines a convective air medium temperature belt dryer with a biomass furnace to recover sensible heat and combust all organic material, including PFAS compounds.
Two other products being displayed are Biomectan and Biothane. Biomectan is an advanced hybrid vortex grit removal system that includes additional internal baffles to promote grit settling and capture, increasing overall system performance. Biothane is an anaerobic granular wastewater treatment process designed to effectively remove COD/BOD, while simultaneously generating green energy as a by-product.
Xylem
Global water technology company Xylem recently unveiled its new Leopold Texler lamella clarifier, a solution to support the efficient removal of solids in water treatment applications and it will be on show at WEFTEC 2021 at Booth #1808.
Current lamella plate clarifiers are made from stainless-steel plates which require extensive support structures. When exposed to sun, steel reflects ultra-violet (UV) rays and promotes algae growth in the clarifier, reducing its performance and requiring regular, manual cleaning.
The Leopold Texler system uses hydrophobic geotextile, a woven HDPE which naturally repels water and reduces the need for cleaning. The flexible design allows for cost-effective retrofitting by using existing rectangular basins, significantly reducing the overall construction costs and increasing flow capacity by up to 100% compared with regular clarification systems.
The lamella sheets are installed at an inclined 55° angle to expand the clarification surface area. Solids settle on the lamella sheets as water flows through trough covers featuring an integrated v-notch weir, resulting in even distribution of flow throughout the clarifier. This means that the water treatment capacity of existing rectangular clarification systems can be increased by up to 100%, with over 80% reduction in solids.
GEA
GEA will debut the GEA biosolids Granulator at WEFTEC 2021 and its specialists will be at Booth #631 to demonstrate the dry-on-demand solution for sewage biosolids which produces a stackable end product with minimal pathogen regrowth.
The process utilises small, dewatered particles that eject directly from a rotating centrifuge bowl. These particles are immediately heat seared and fixed by a primary heat injection stream and are further dried by a secondary hot air flow.  The result is a granulated material with up to 50% dry solids and a sustained pathogen count below 100,000 cfu/g.  It is possible to generate these results using low grade waste heat available at site (75–90°C), heat generated from a fuel source or a combination of both. The granulated product opens additional recycling opportunities in agriculture, composting or incineration as a fuel or fuel additive.