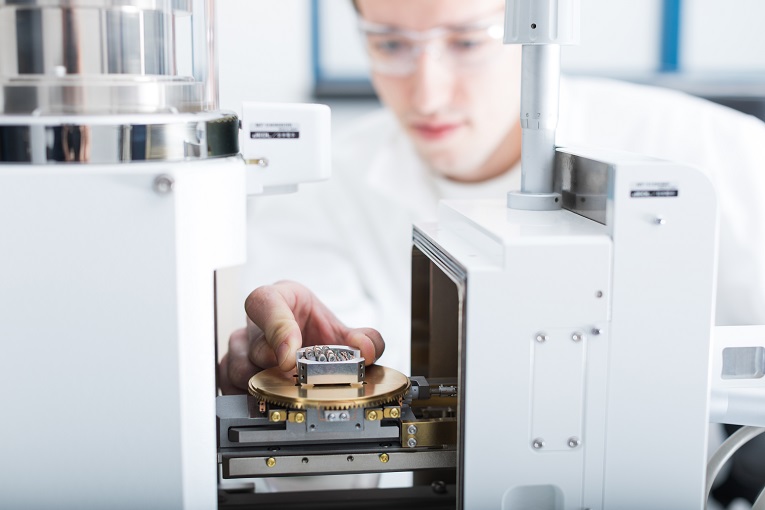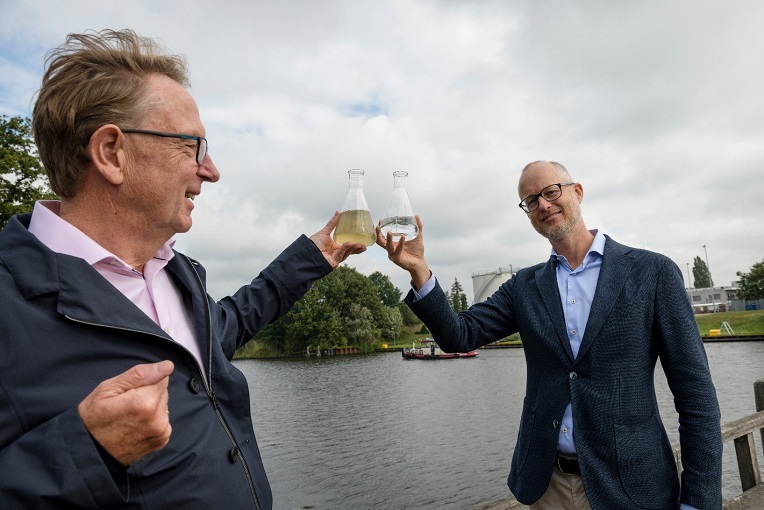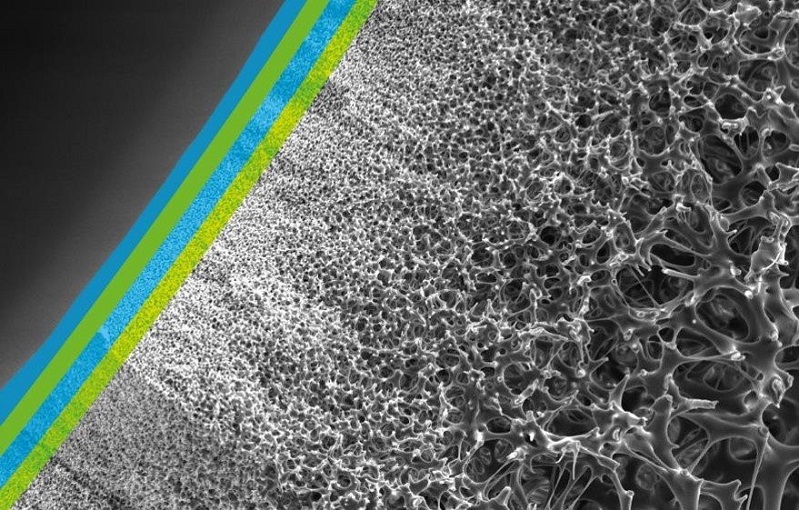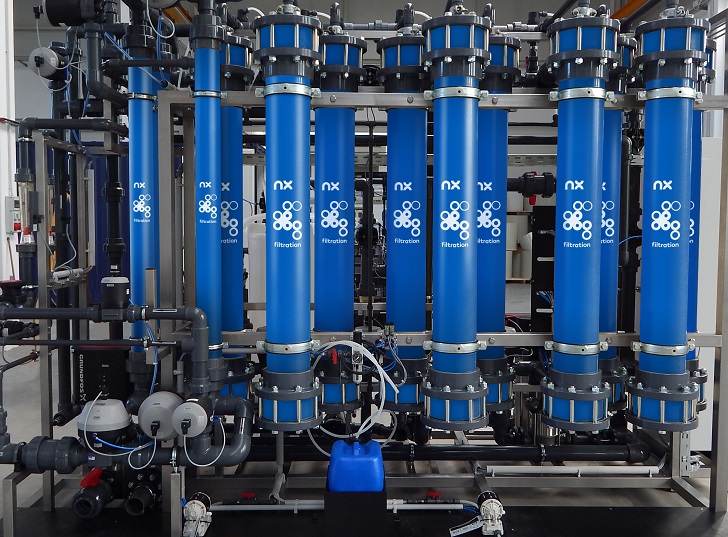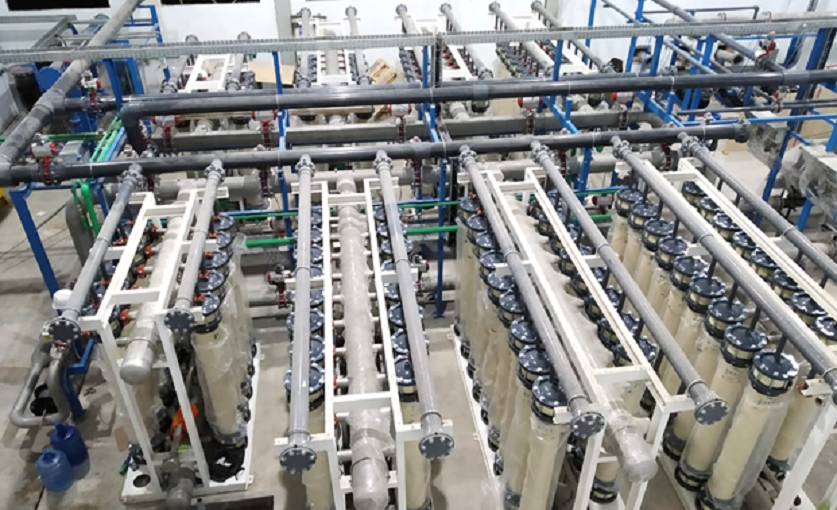 The challenges of water scarcity and quality are still met with technologies developed decades ago. With its direct nanofiltration membranes (dNF), NX Filtration seeks to address this by offering strong advantages in terms of selectivity, footprint and sustainability.
The Dutch membrane specialist NX Filtration introduced its dNF technology to the market in 2016 and has since developed a broad installed base of industrial and municipal applications around the world. Michiel Staatsen, CEO of NX Filtration says: "Our hollow fibre dNF membranes can, in one single step, remove low molecular weight organics from polluted water, including micropollutants, colour, antibiotics, PFAS, but also bacteria, nanoplastics and viruses from water."
Staatsen continued: "At the same time, the membranes offer strong sustainability benefits in terms of low energy use and avoidance of pre-treatment chemicals. The low fouling and chlorine resistant characteristics have resulted in new and simple processes for the treatment of water, the reuse of wastewater and the production of potable water."
Green IPO In June 2021, NX Filtration raised €165 million through an IPO. Staatsen says: "These funds are aimed at accelerating the expansion of our production capacity and further rolling out our business. Unique about our IPO was the external green label that was attached to it. CICERO Green provided a Shades of Green assessment of our revenue and investments, including an assessment on the governance structure. Key contributors to our green rating were the sustainability benefits that NX Filtration's dNF technology offers. Compared to traditional UF/RO schemes, we can reduce energy consumption by 70% and eliminate the use of pre-treatment chemicals. Therewith we realise not only significant OPEX savings, but also enormous sustainability benefits."
Robust support The key to the dNF technology is a combination of a robust membrane support and an advanced nanocoating. Erik Roesink, founder and CTO of NX Filtration, explains: "The hollow fibre UF membrane support offers mechanical strength, high permeability, and excellent capabilities to apply coating layers. Applying an innovative, water-based nanocoating on the inner side of the membrane support creates an ultra-thin separation layer offering precise selectivity. This process is based on green chemistry avoiding the use of toxic solvents or reactants."
Two types The product range of NX Filtration comprises of two types of nanofiltration membranes with 400 Dalton and 800 Dalton molecular weight cut-off (MWCO) points. In work carried out by the KWR Water Research Institute, NX Filtration's dNF40 membranes (with a MWCO of 400 Dalton) have been compared to a traditional spiral wound nanofiltration membrane on the rejection of a wide range of micropollutants and PFAS.
The study found that dNF40 membranes displayed comparable rejections as the spiral wound nanofiltration membranes on various micropollutants with a MWCO larger than 400 Dalton and displayed significantly higher rejections than the spiral wound nanofiltration membranes on various micropollutants with a very small MWCO (between 88 and 130 Dalton).
Key applications Staatsen siad: "Over the past years we have developed commercial relationships based on our dNF technology with a wide range of both municipal and industrial customers, including the likes of Veolia, Aqualia and PepsiCo. Jointly we have worked on applications including drinking water productions, wastewater treatment and reuse."
For its municipal customers, NX Filtration's membranes are being applied to produce drinking water from surface water by removing, amongst others, micropollutants, nanoplastics and medicine residues in one single step, to treat wastewater streams to prevent discharge of polluting substances in the environment and to reuse wastewater for purposes that also include the production of drinking water.
NX Filtration's membranes are also serving the food and beverage, textile and other large water consuming industries. Here they treat surface or well water to optimise quality and characteristics for process water, prevent discharge of polluting wastewater and reuse wastewater for industrial processes and recover and recycle valuable raw materials from wastewater streams, such as indigo in the textile industry or cleaning chemicals in beer breweries.
Case study The local government of Dumai City was looking for a solution to provide access to improved water sources by treating peat water from the local Masjid River. The river water has low acidity (pH 3-5) and turbidity (<10 NTU) levels, but a very high color content of 1,000 TCU (color units) and more.
Conventional water treatment technologies with e.g. chemical dosing, clarification and sand filtration were not capable of reducing the color below 15 TCU, which is the drinking water standard set by the Indonesian Ministry of Health. Based on extensive pilot testing, a dNF based system for the city of Dumai was designed with a capacity of 50 liters per second (180 m3/h), consisting of 120 dNF80 membrane modules.
With this system, the local Masjid River is turned into a valuable source for the supply of drinking water to the city of Dumai, since color and turbidity are non-detectable in the product water, while approximately 50% of the TDS was removed in one step.