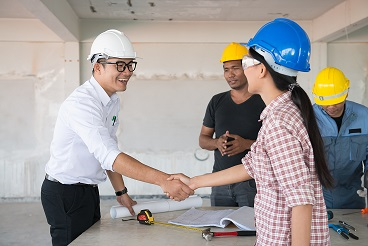 Filtration recruitment is difficult. It takes a lot of hard work and education in the process is vital. From the client's side, it's getting them to understand that while once there was an opportunity to have a handful of resumes to view and decide from, that is no longer the case. Now, it is maybe two, or three if you're lucky. Clients also need to know that they need to make a quick decision on a candidate to avoid them looking at other opportunities.
If a candidate does not hear anything back quickly, they tend to feel the company is no longer interested and it makes it harder for a recruiter to wait up to a month to call that candidate back when they have already moved on. It's all about educating the client, as well as the candidate, as far as timing is concerned along with their wants and expectations. In the current climate, there are a range of factors which may prevent a candidate from moving. It can depend on factors ranging from the state of the economy and what the government looks like to how well their current company is treating them – they are not necessarily out there pounding the pavement. This restricts the number of candidates in the industry and that is where the skill of the recruiter comes into play, targeting those currently employed to apply for a client's position.
New technology
Clients can be looking for sales people and engineers depending on circumstances. A company could be producing a new technology and so requires engineers but then needs salespeople to sell it.
Ms Sprowls said: "From an engineering point of view the candidate has to have a relevant degree, ideally with three to five years' experience in a specific area whether it's air filtration, semi-conductor or membranes for example.
"Clients really want somebody who can bring their expertise to help. They don't want to train somebody for up to a year – that's a lot of investment in a new hire. They won't come to us for somebody coming out of college. They have an HR group that can do that. When they come to us, they have a specific list of needs."
Lisa K. Sprowls, vice president/managing director, Recruiter Solutions International.
Identifying the right candidate means the recruiter understanding those needs before making a shortlist.
"We talk to the individual who is going to be directly managing them, to get an understanding of who they are from a management standpoint, their personality and culture. Then we go out and identify those types of backgrounds in individuals," said Ms Sprowls.
"But it's not just a box ticking exercise. To have a successful team, everybody has to have the same mentality. They all have to click, they all have to have the same company culture so it's not just about someone's background and experience, but about who they are as a person as well.
"If I have someone that I know doesn't do well writing reports and doing paperwork, I'm not going to link them up with a company that I know wants reports done every Monday, Wednesday and Friday.
"Identifying the right people takes time and it is important clients understand that. We could have talked to people interested in new opportunities a month ago but their circumstances have changed – they may have had a raise or their manager has changed."
Ms Sprowls' client base involves mid-range companies with their own HR department and hiring manager. But unlike HR she acts as a specialist recruiter tasked only with finding the right individuals for the right jobs. 
Career development
"I always say that you can't recruit happy people. If they're happy with their job, there's nothing that I can do. I don't have a magic wand to make them change. Normally it's got to be something going on within the company, or their own personal career choice and aspiration. Often people make a move because they have gone as far as they are able. They can't move anywhere because their manager is going to be there another 20 years, so their career development isn't there. It has nothing to do with the company, it's just that they have no other place to go so they make a move to another opportunity."
Personal circumstances such as a family situation may also play a part. An individual may have been transferred to Florida but is actually from Illinois. If a job comes up in Illinois, then they may change companies out of personal choice. 
Ms Sprowls' initial approach is to reach out, either by phone or email to those she has spoken with in the past.  The next step is to then contact individuals that her research team has identified as someone in the industry that is knowledgeable and may be able to point her in the right direction towards identifying potential candidates for a position she is working on.
"If they decide it's something they would have an interest in, they normally will let me know. They may keep it and six months later they may call me."
One of the frustrations in the recruitment process for the filtration industry is the lack of expertise in a field such as engineering.
"There is a lack of experience coming through compared to the current generation either from an engineering standpoint or a technical standpoint in sales. A lot of companies want someone with a technical background who can identify the issue and solve it or sell an application, filter, whatever the case may be, into that customer." 
Potential candidates
Ms Sprowls covers a wide range of disciplines across filtration, water and wastewater, managing teams in areas such as packaging, printing and plastics on a national basis as well as directly managing her own desk. She often attracts inquiries from potential candidates.
"They will call me because maybe they have been laid off or the company has been bought. It has nothing to do with the fact that they did something poorly. We talk a little bit about what they're looking for, whether they can relocate and their family situation.
"We look at industry experience and compensation is always a factor. Somebody may be accustomed to high pay, but they are doing two people's jobs and now they are going to look at just doing that job and it's not paying the same.
"There are also many things you have to educate the candidate about. You should prepare them for the interview process and provide necessary information. Some companies have predictive assessments that need to be done. Flexibility is key and I say the same thing to clients. Some companies may not be looking to relocate anyone due to the additional cost but that may mean they are not going to find somebody with the required specific industry experience in their back yard.
"The interview process does not just present a candidate to somebody on a Monday, phone interview them on a Tuesday, face-to-face them on a Wednesday and they're hired by Friday – that just doesn't happen.
"I have a company that I work with where it takes a long time to meet the management team and get the interview process going. The longer that you leave it open, the longer you're going to lose people – it just happens that way."
Clients can be looking for sales people or engineers. (Image: Pitipat Usanakornkul/Shutterstock)
Ms Sprowls admits the process can be frustrating as it is never straightforward. The candidate may accept a counter-offer or the client could delay a decision and lose a good candidate. But a common theme is that clients are becoming more demanding.
"We do complete background reports on any finalist candidate that is being considered.  We verify their past employment, their education, whether they have a criminal record as well as a valid driver's license. In addition, we also do reference checks which allow us to provide as much information to our clients as possible to make the best hiring decision.
"Everybody wants more. They want to get the right people on board to get sales out, to get their products out. It's essential for them to grow their business. Everybody has pressure throughout the whole process.
"If they're a sales manager and they've lost a salesperson and they're taking over that person's geographic territory, plus having to manage the people reporting to them, that's high pressure from a professional and family perspective. If they are doing two jobs, the pressure for them to get that position filled is tenfold, so it's very important that the urgency level is definitely there all the way around."
Such pressure can lead to the client demanding results more quickly than is possible which is where Ms Sprowls again stresses the need for education. Finding the best candidates takes time but the rewards of discovering the right person who can produce results quickly far outweigh just filling a gap in the ranks with little benefit for anyone concerned.
Contact:
Lisa K. Sprowls, Vice President/Managing Director, Filtration, Fluid Power, Packaging, Printing, Plastics, Recruiter Solutions International, 8850 Tyler Blvd,