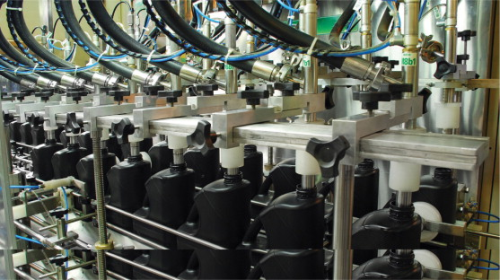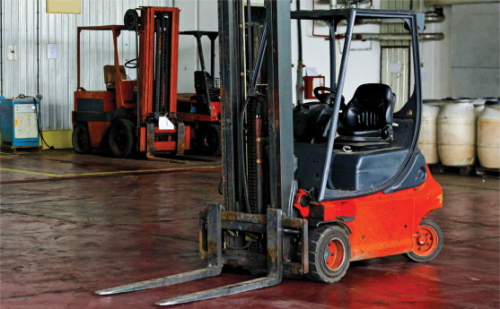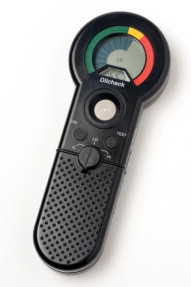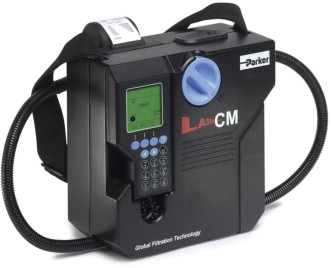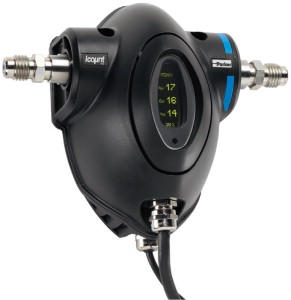 Companies throughout industry remain under considerable pressure to protect their margins to survive in the current period of post recession recovery, while holding down prices at the factory gate. Although there is no simple solution to this dichotomy, there are a number of avenues for exploration that businesses should consider to help them control operating costs and gain a competitive advantage. In particular, it is vital that waste, downtime and inefficiencies are reduced to an absolute minimum, while productivity is optimised and the operating life of existing plant and equipment is extended, as well as cutting down on servicing costs.
In particular, the use of oils, for fluid power applications, and diesel can absorb considerable resources. As a result, the monitoring of oil and diesel condition, combined with the early identification of contamination are critical elements and have a dramatic effect in helping to reduce costs, while enhancing productivity and profitability. Indeed, contamination in hydraulic oil and diesel can have a significant impact on operating performance.
Contamination
With industry estimates blaming 85% of hydraulic system failures on contaminated fluid, it is widely accepted that the problem can affect the condition of oil and, ultimately, lead to calamitous results. Inevitably, the quality of oil will, over time, slowly degrade, losing both its physical and chemical properties. This is largely due to the operating environment and demanding conditions, such as sustained use at extreme temperatures, both high and low, or to factors such as under or over lubrication of moving parts. Although degradation is typically a gradual process, it will occur at a much faster rate if oils become contaminated with dust and debris, moisture or the incorrect use of solvents or other oil mixtures.
Over time, this contamination can cause severe damage to seals, pumps, cylinders, valves and other components, degrading performance and ultimately causing catastrophic failure. For instance, the loss of lubricating properties will increase wear, heat and noise in high speed shafts and bearings, leading to increased power consumption and early failure of components; this is especially true in modern equipment where tolerances are becoming smaller and smaller. Moreover, this leads to increased operating costs and a significant negative impact on productivity. Similarly, once oil has become contaminated it has to be replaced and then disposed of using approved contractors, both of which can add to costs considerably.
Essentially, what is needed is a holistic approach to contamination control that combines the latest condition monitoring and filtration technologies, in order to extend equipment operating life significantly, cut costs and enable companies to take a proactive approach to preventative maintenance.
Although hydraulic oil and diesel fuel filters are used in most production systems they are usually set in fixed locations and may not always deliver the most ideal solution. Additionally, some static stand alone systems are often poorly protected from contamination, while mobile plant, such as forklifts and off highway equipment, can be difficult to service in situ. To address these issues, leading manufacturers, such as Parker Hannifin, have developed a new generation of portable filtration, condition monitoring and analysis technologies that make it quick and simple for engineers to maintain equipment where it is in operation. Ultimately, the use of such equipment can cut maintenance costs and eliminate downtime, while increasing productivity and improving the bottom line.
Condition monitoring
Contamination in hydraulic oils has traditionally been measured using methods such as clear and bright and gravimetric Millipore, both of which require samples to be taken from the operating system for laboratory analysis. As a result, these methods typically require considerable amounts of time, money and resources, and have the potential for external contamination to corrupt the samples. In addition, these tests produce only historical rather than real time data, so problems within a process can often remain undetected while laboratory results are being collated.
Now, however, there is an alternative solution to these conventional condition monitoring techniques, following the introduction of a range of innovative, portable analysers, ranging from simple handheld devices through to online instrumentation with communications to other control and management networks. These new devices mean that condition monitoring can be carried out quickly, easily and accurately at the point of use to highlight changes in oil condition resulting from the ingress of water, particle contamination, metallic content or oxidation, thus having a positive impact on a company's bottom line, reducing operating costs and optimising equipment performance.
For example, with Parker's Oilcheck handheld unit a clean oil sample is placed in the sensor well and the test button pressed to set the instrument to zero. The device is then cleaned out with a degreaser and a contaminated oil sample used, producing a new numerical reading on the LCD display, showing a positive or negative change in dielectrics. Readings are displayed both as a numeric value and on an easy to read, circular red/green efficiency scale for fast and simple results. In addition, while few of the earlier models had the necessary certification to allow them to be used effectively in hazardous or explosive areas, much of the latest equipment from the leading manufacturers is ATEX approved.
Other innovations include Parker's LaserCM and H2Oil water in oil monitors. Although they can be connected dynamically inline, these are essentially portable instruments complete with handheld data capture and LCD display units. Additionally, they have been developed to offer exceptionally high levels of performance with the LaserCM, for instance, using the latest laser technology in which a beam of light is passed through the oil to detect contamination quickly and accurately. Indeed, as particles pass the photo diode sampling point, the reduction in light intensity transmitted, which is proportional to the particle size, is measured and recorded. Data can then be downloaded into trend analysis software that enables even subtle deteriorating changes in a fluid's condition to be identified and acted upon before any abnormal wear becomes a problem.
Parker's icountPD, on the other hand, monitors moisture content as well as particulate contamination and displays data that is updated every second, with readings conforming to the ISO 4406 method for coding the level of solid particle contamination of hydraulic fluids. A moisture sensor reports the saturation levels of the fluid passing through the instrument's sensing cell, giving a linear output between 5% and 100% saturation.
With test cycles taking as little as two minutes, these types of devices lend themselves to predictive maintenance programmes across large scale sites, enabling engineers to identify particle contamination or moisture in oil, before it can become a significant problem, thus eliminating complete oil changes and damage to critical equipment.
Furthermore, these devices are compact, robust and simple to fit during routine maintenance work. Most importantly, they allow maintenance engineers to predict the exact point in time when hydraulic fluids will need replacing; often, this is long after the recommended service interval, making it possible to prolong the operating life of oils. Additionally, it enables engineers to ensure that the health, and therefore the operating efficiency, of hydraulically operated systems is maintained at optimum levels; similarly, by detecting increasing levels of contamination at an early stage it is possible to investigate the causes and take remedial action long before a problem or possible system failure occurs.
While implementing this latest generation of condition monitoring technology enables engineers to optimise the performance, efficiency and service life of machinery, it should be noted that in order to be truly effective, it needs to be operated in conjunction with the filtration system. This allows problems to be prevented from occurring in the first place, by ensuring that contaminants are removed before they can cause damage.
Filtration technology
The latest filter technology has come a long way from the traditional image of disposable paper elements, and has now been designed to remove extremely low levels of particulate and moisture contamination down to sub-micron levels, while maintaining high flow rates with a long operating life. Accordingly, the latest Parker filters are capable of delivering a degree of performance compatible with the highly accurate detection capabilities of modern online monitoring devices, such as those mentioned earlier.
Moreover, there is now a range of highly effective portable filtration products that have been developed to remove water and particulate contamination efficiently and automatically, improving the performance and service life of both hydraulic and diesel systems still further. For example, Parker has introduced a range of portable diesel filter trolleys that allow maintenance to be performed on equipment in situ, eliminating expensive downtime.
Using integrated Parker Racor FBO filters, these high performance fuel filtration trolley units remove 100% of free water and between 80 and 90% of dissolved water, as well as particles, from fluid systems through filtering of the diesel, eliminating the problems associated with water contamination including corrosion, dirt, particulate matter and microbe growth.
Designed for automatic operation, the filter trolleys have been designed to increase running time and cut labour costs, with a built-in automatic shutdown and alarm system to protect against engine damage from particulate and water contamination. In addition, these compact, self contained units are just 1m high and weigh around 45kg, with caster wheels, making them easy to move and transport quickly to wherever they are needed. Just as importantly, they have been designed specifically to withstand operation within demanding industrial environments and feature a robust steel construction, making them ideal for use in quarrying applications.
Conclusions
At this time when businesses throughout industry constantly search for ways to cut overheads and improve output, condition monitoring and maintenance represent proven methods of optimising the performance of plant and equipment that delivers tangible benefits. With the introduction of ever innovative analysis and filtration technologies, more and more companies are beginning to realise the advantages of effective maintenance through increased efficiency and reliability, extended service lives, reduced costs and downtime, improved productivity and, ultimately enhanced profitability.