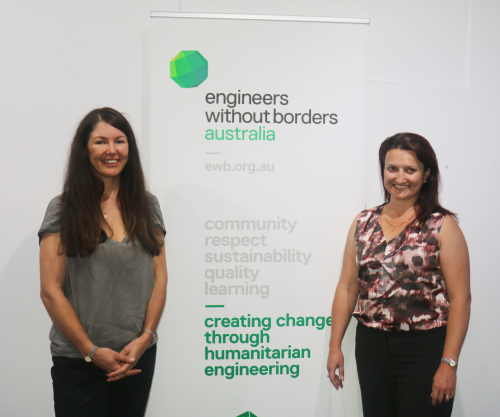 A water filtration and storage solution for a poor Timor Leste village has secured a team of first year engineering students at Southern Cross University in Australia a national award for sustainable design and community engagement.
Southern Cross University's Team Go H2O received the BHP Billiton Award for demonstrating an outstanding appreciation of sustainable design and community engagement at the Engineers Without Borders (EWB) Design Challenge National Showcase in Melbourne this week.
Team Go H2O's concept design was for an economically viable ceramic water filtration system that would not only improve the health of the people of Codo, in the Lautem district of north-east Timor Leste, but would engage them in a process that could lead to the development of an economically viable industry for the village.
"I am tremendously proud of the SCU students for what they have achieved, given 29 universities from across Australia and New Zealand took part in the overall Challenge this year representing a cohort of around 8,000 students," said Dr Neal Lake, civil engineering course coordinator at SCU.
"I congratulate Team Go H2O on a fantastic and committed effort to a very worthy project."
The annual EWB Challenge design brief is based on a set of sustainable development projects identified by EWB with its community-based partner organisations. This year it was Codo.
"The judging panel said Team Go H2O took a very different view of the task and, using a very strong understanding of the culture of Codo, they really thought about how the community would be impacted by the proposed implementation process," Dr Lake said.
''The judges also said the SCU team showed a significant appreciation for the identification of the role other organisations and groups, such as the Timor Leste government, might play in the implementation process."