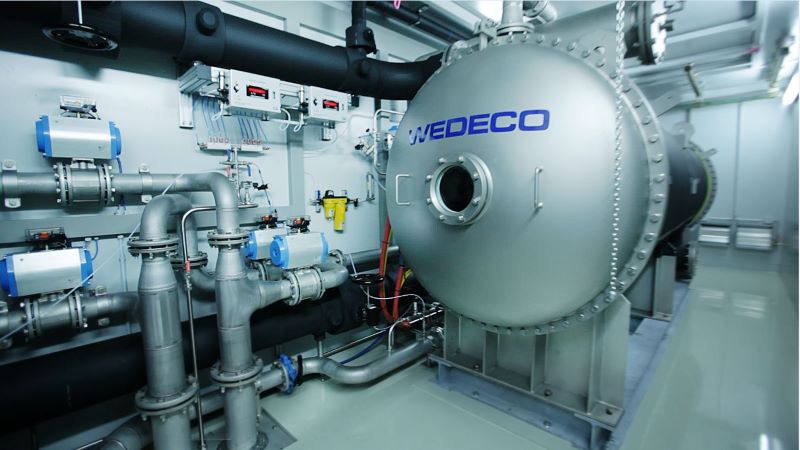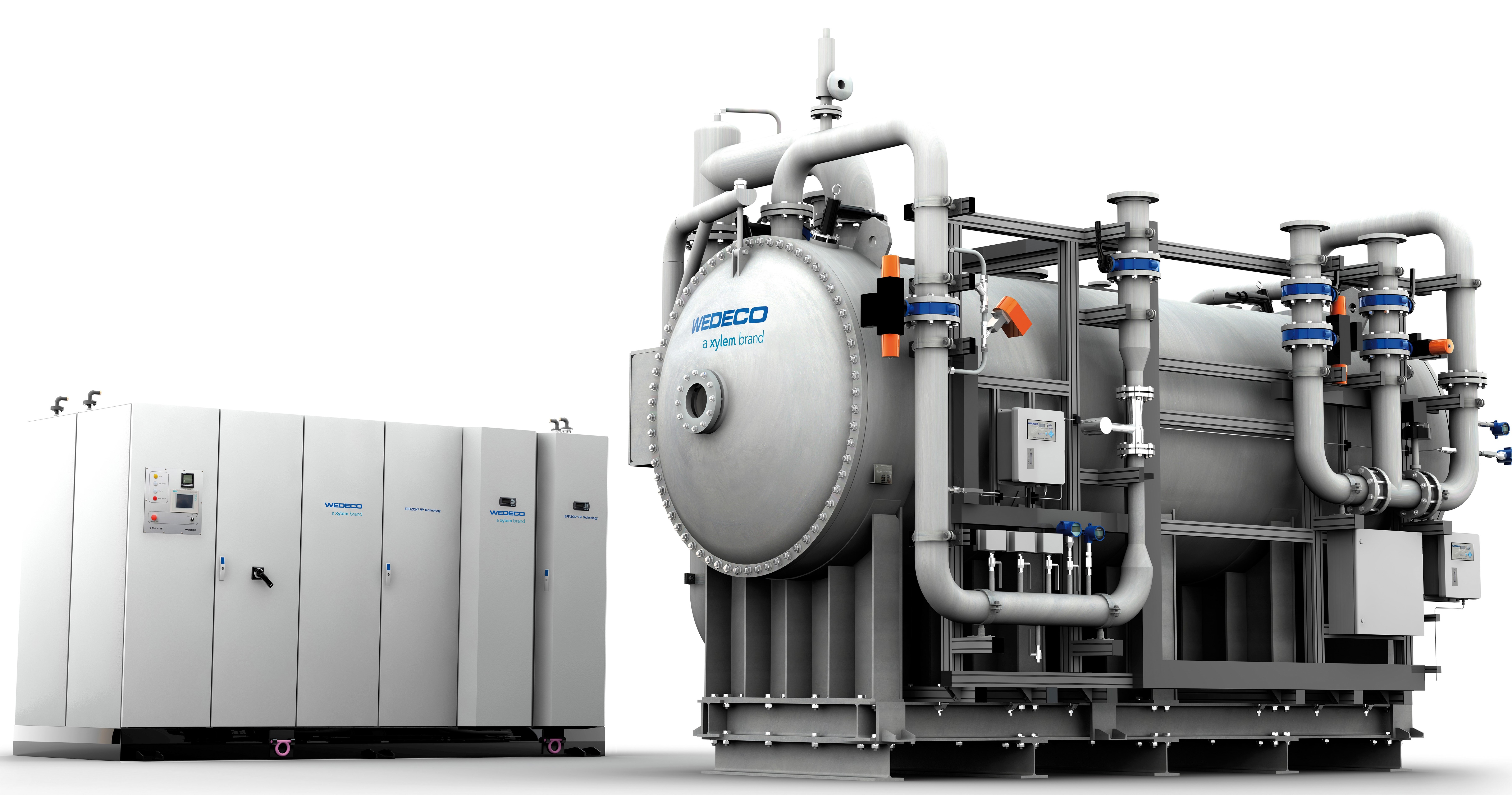 Xylem is to deliver a containerised Wedeco ozone plant for Renewcell's new dissolving pulp mill in Sundsvall, Sweden.
The Renewcell mill, which is expected to be commissioned in 2022, will recycle textile waste such as cotton clothes to produce 60 000 tons of Circulose® dissolving pulp per year.
Xylem's Wedeco ozone technology will help the new mill produce dissolving pulp with a limited amount of chemicals, while also meeting the strictest local environmental regulations.
The Wedeco ozone system, which is manufactured and tested at Xylem's Herford facility in Germany, is capable of delivering 2.9 tons of ozone per day (120 kg O3/h). Wedeco's technology delivers full ozone capacity in less than two minutes from start-up, and automatically adjusts ozone production on demand. The solution also enables precise ozone dosing to support the flexible pulp bleaching process.
The containerized, plug-and-play Wedeco ozone plant is designed to withstand extreme winter conditions, with a minimal footprint and fast commissioning.
"We chose Xylem as our supplier because of their extensive experience in dissolving pulp production, and because of the high quality the Wedeco system produced and tested in Germany will ensure," said Martin Stenfors, Renewcell's COO. "Furthermore, the containerised system will reduce installation and engineering time at Ortviken, and will also enable a quick ramp up of capacity in the future."
"We are proud to partner with Renewcell for its innovative solution that supports a circular textile economy and brings value to discarded clothes," said Alexis Métais, global pulp & paper key account manager at Xylem. "By integrating the right technologies that meet local environmental regulations, we are partnering with our customers to create a safer, more sustainable world for all."