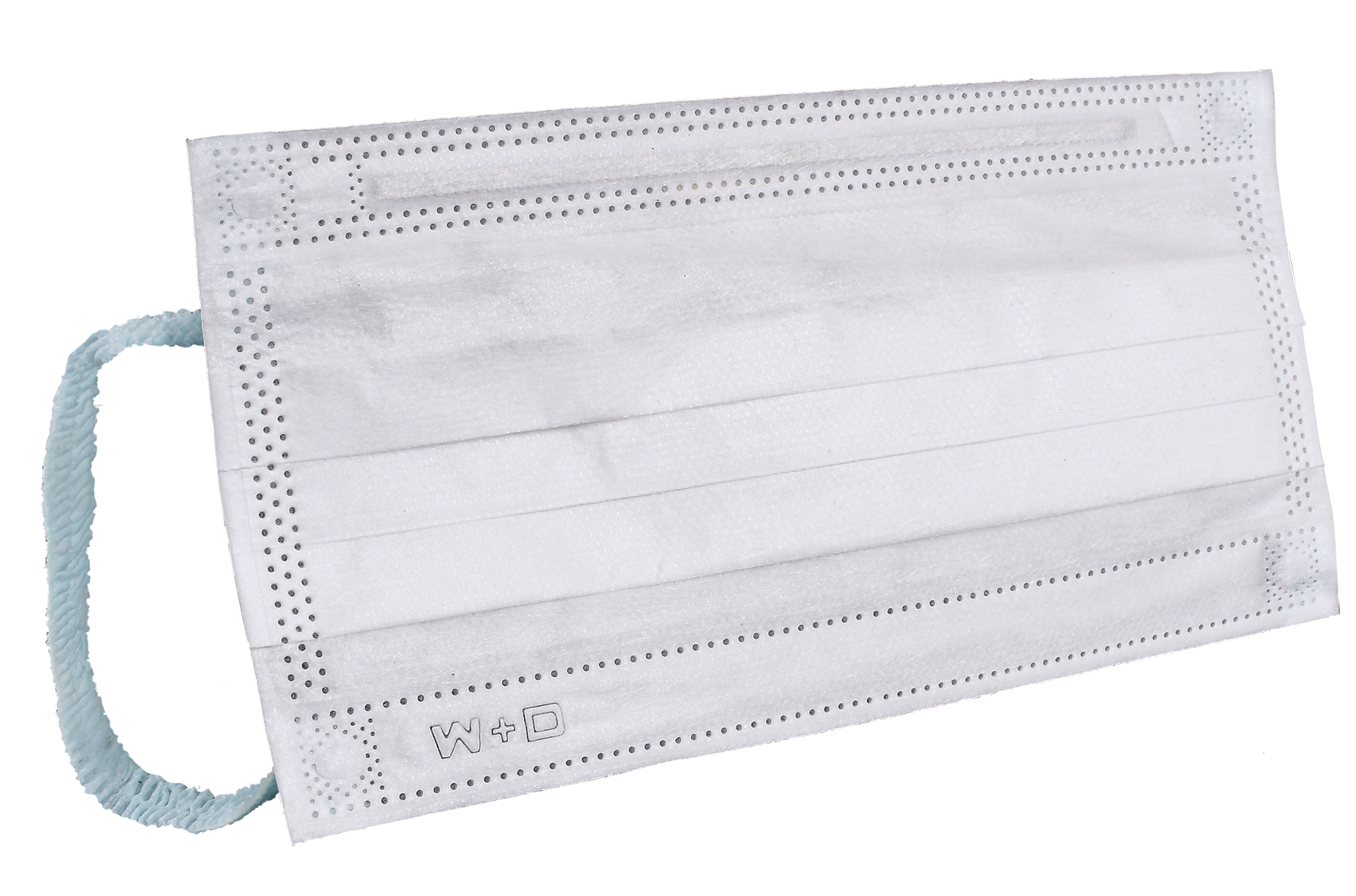 The W+D/BICMA hygiene group of Winkler and Dünnebier has developed a fully automatic, high-speed face mask converting line which can produce high quality disposable face masks for surgical grade applications at up to 800 face masks per minute.
The new Auxilium FM mask line laminates and converts three layers of fabrics, consisting of spun bond, melt blown, thermo-bonded nonwovens and others, and ensures the highest quality hygiene standards for flat masks or surgical masks with a metal stay for better comfort and fit over the nose. The process involves W+D/BICMA's technology in automatic unwinding and splicing for nonwoven webs, cutting and positioning devices and heat (or ultrasonic) edge welding.
The mask line has a speed of up to 150 m/min (492 ft/min) and is able to produce up to one million high quality face masks per day, which the company says makes it one of the fastest production mask machines in the world.
The masks also have lower cost ear loops with more affordable Lycra which maximises the low cost per piece in mass production.