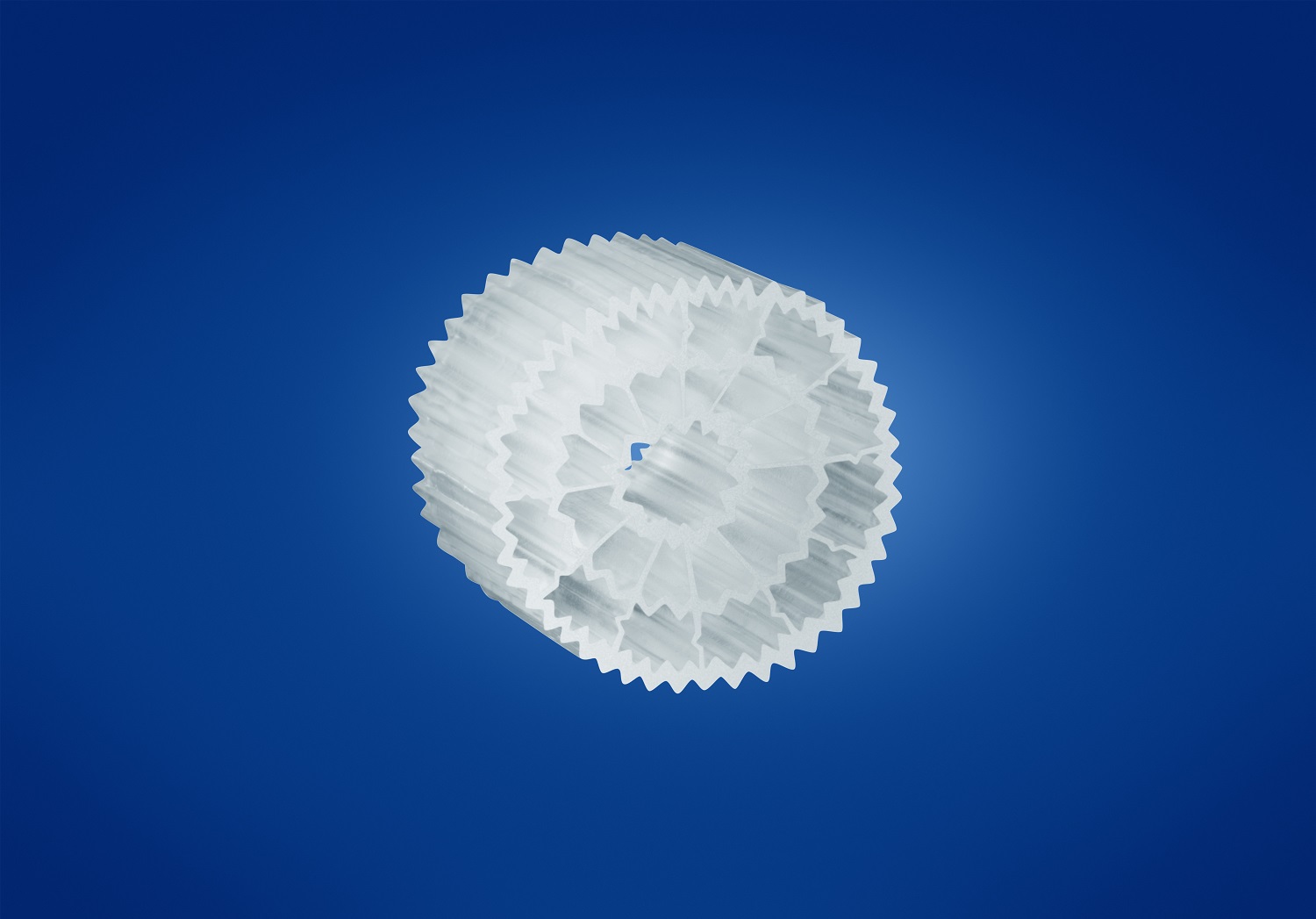 Warden Biomedia's Bioflo filter media has been selected for use in an onshore fish farm in Norway to reduce the size of the MBBR required in its water treatment processes.
Over the last year Norwegian water treatment company Sterner AS has constructed a recirculation aquaculture systems (RAS) treatment plant, which includes a water treatment plant. The water treatment system integrates two-step particle separation, a moving-bed biofilm reactor (MBBR) for removal of total ammoniacal nitrogen (TAN) and a two-step carbon dioxide removal process.
Warden Biomedia's Bioflo filter media was selected for use in the MBBR because Sterner AS wanted to reduce the volume of the planned reactor. By replacing the standard biofilm carriers, which have a specific surface area of 650m²/m³, with a higher surface area media, the rate of oxidation of TAN into nitrate nitrogen (NO3-N) could be optimised.
Having a high protected surface area is desirable to ensure high biomass concentrations. It was decided that Warden's Bioflo, which has a 10.5mm width and a protected surface area of 800m²/m³, was the most suitable filter media.