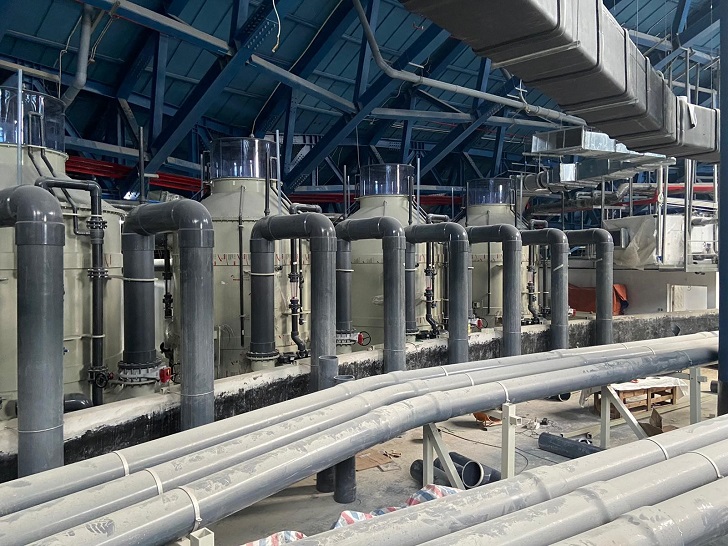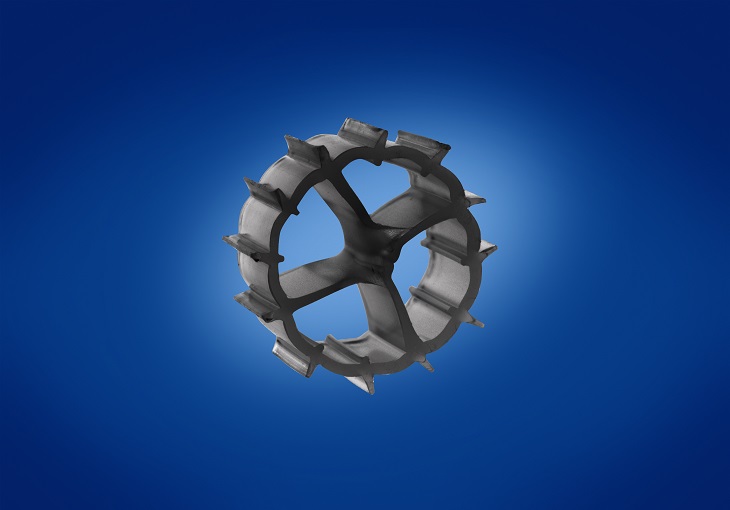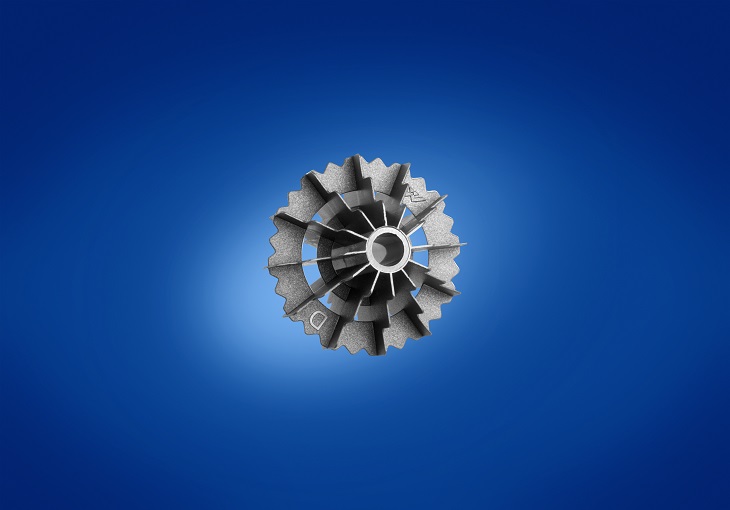 Clean water is vital in a healthy, happy aquarium and maintaining clean, pollutant-free water requires a life support system which removes the waste material excreted by the fish. A moving bed bioreactor from Warden Biomedia provided the solution.
The Sea Shell Aquarium is part of a water park development that is being created on located on Vietnam's Phu Quoc Island, a popular holiday resort. The aquarium is due to open in 2021 and will be one of the world's largest ever built and certainly the most imaginative. Constructed in the shape of a giant turtle, the 20,500m3 of water is home to many species of sea creatures including whale sharks. The aquarium will be the most technologically advanced and ethically managed of its type.
Visitors to aquariums benefit in many ways: they can see sea creatures close up, they can study fish behaviour and even, according to research at the University of Exeter[1], they could see improvements in their physical and mental wellbeing. Whatever the reason for the visit, clear, clean water, providing good visibility, is essential for an excellent visitor experience. More than this, clean water is vital for healthy, happy fish. Maintaining clean, pollutant-free water requires an excellent life support system which continuously recirculates the water through a treatment process which removes the waste material excreted by the fish.
MBBR solution Treatment is most widely achieved by passing the circulating water through an aerobic moving bed biofilm reactor (MBBR) in which a biomass, principally bacteria although other microorganisms play a part, grows on the surface of a specially designed plastic carrier or media. This combines the oxidation of carbonaceous BOD into carbon dioxide with nitrification to convert ammonia into nitrate. MBBR is a biological attached growth activated sludge process, with an established track record of over twenty-five years. The biomass is supported on plastic media which is free to move within a reactor which is aerated by bubbling air through it.
To create one of the most modern and humane aquarium facilities, the developer, Vinpearl, appointed Advanced Aquarium Technologies (AAT) from Australia to create the new aquarium experience. They entrusted the design, supply, installation and commissioning of the all-important life support system to Turkish specialist contractor ADEC. "The life support system has to remove all the waste material excreted by the fish", says ADEC's onsite project manager, Matthew Boyle. "To do this, the life support system includes a moving bed bioreactor to remove carbonaceous material followed by degassing to remove excess air and trickling bio filters to ensure complete nitrification to remove ammonia." 
ADEC selected Warden Biomedia's Biopipe 600 for the MBBR and Biomarble for the degassing and bio filtration duties. Biopipe 600 is a finned wheel shape, with a total surface area of 600m2/m3 which provides a range of micro-environments conducive to the growth of different bacterial populations. In particular, it encourages the growth of the slow-growing nitrifying bacteria, Nitrosomonas and Nitrobacter, that convert ammonia to nitrate. This ensures efficient removal of both BOD and ammonia. The high surface area increases the overall biomass concentration, minimising the aeration tank volume, and the large openings allow for the wastewater to pass freely through the media helping to maintain a healthy and thin biofilm.
Critical role "This is the sixth international project on which we have used Warden Biomedia", says ADEC's Head LSS designer, Ekrem Yanik. " Biomarble plays a critical role in degassing applications, where the water splashes into giant degassing columns after the outlet of protein skimmers. We have found that  Biomarble performs well in eliminating supersaturation which can cause an excessive amount of air bubbles in the exhibits and, more importantly provides the perfect surface area for nitirifying bacteria."
ADEC's Offsite Project Manager, Cihan Ünal, has used Warden Biomedia's products before. "Our engineers base their designs on Warden Biomedia's specifications and we have found that their products meet those specifications in reality as well as on paper. Delivered on schedule were nine containers holding 500m3of  Biomarble and 11 m3 of Biopipe 600."
[1]Cracknell D et al Marine Biota and Psychological Well-Being: A Preliminary Examination of Dose–Response Effects in an Aquarium Setting" Environment & Behavior 48 10 2016